10 Best Budget-Friendly Travel Destinations in 2022
If you do not want to spend all your savings on one trip, we've got you covered. Enjoying the local culture and having a proper vacation is possible without spending a fortune. If you doubt that, this article will change your mind. There is something for everyone in the following list. Maybe reading about some of the destinations will inspire you to discover the parts of the world that you have never thought were worth visiting.
1. Cambodia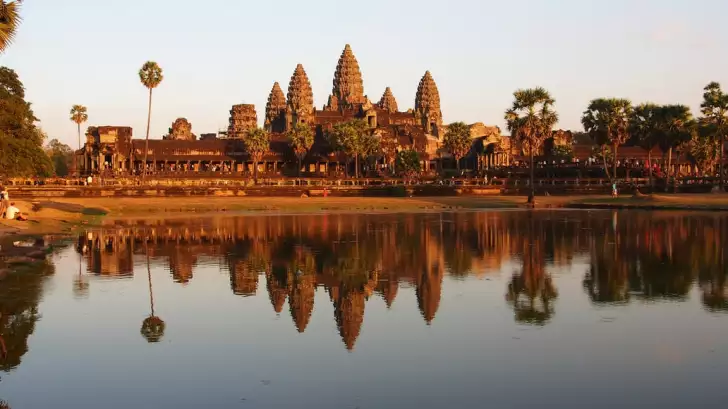 Image source: Pinterest
If you want to learn more about Asian culture, Cambodia is a great start. Exotic traditions, beautiful nature, and a very interesting culture could turn a several-day trip in Cambodia into a lifetime adventure. You can get by $20 a day.
2. Bosnia and Herzegovina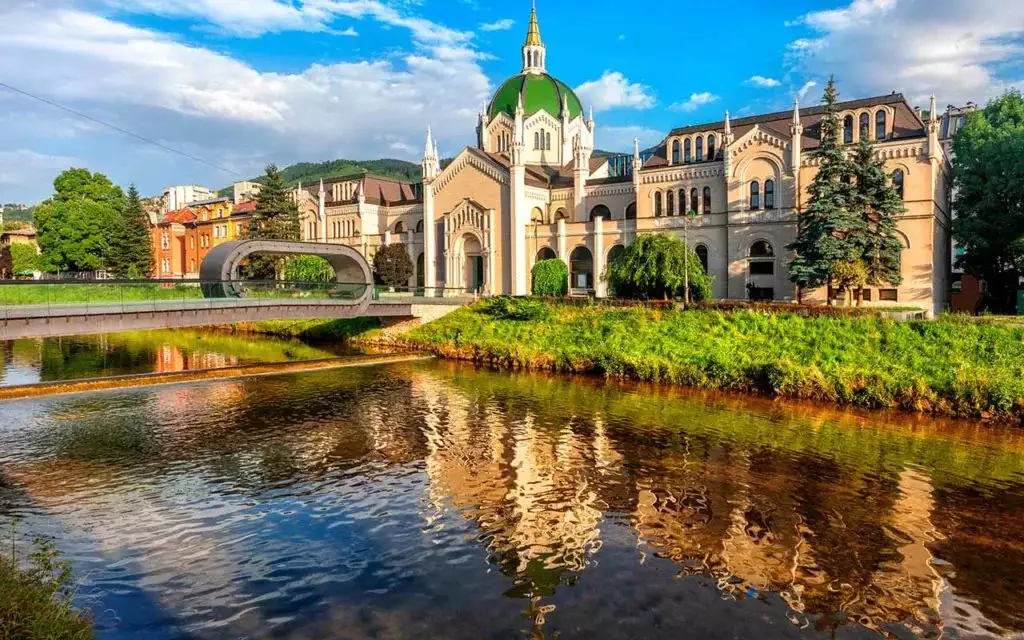 Image source: Pinterest
Bosnia and Herzegovina is a great destination for city and nature lovers. There are amazing historical sights for architecture geeks and breathtaking nature for hikers. One can enjoy the local cuisine and have the best time with a daily budget of $25-30.
3. Sri Lanka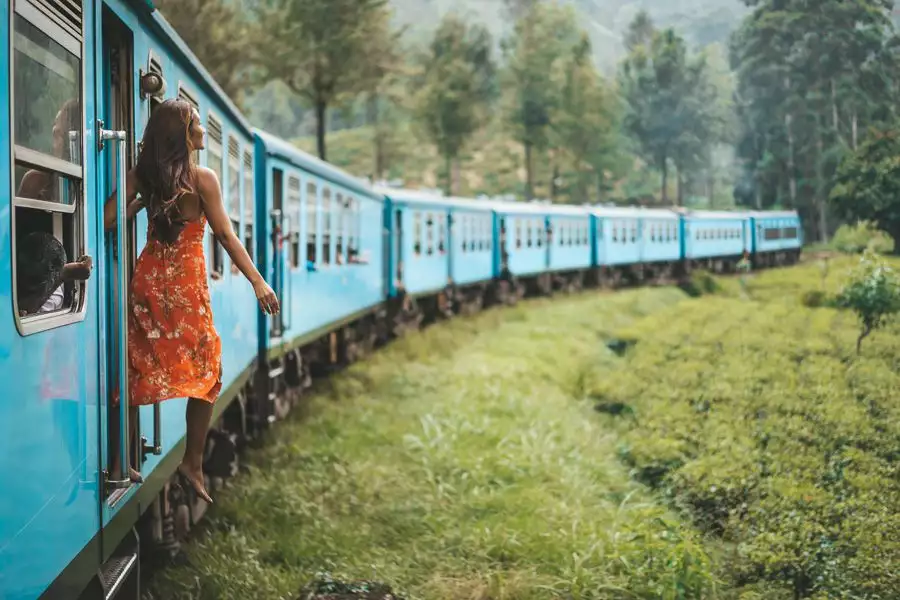 Image source: Pinterest
You can eat out, travel between cities, stay at hostels, spending only $25-30 a day in Sri Lanka. The daily cost can increase if you decide to visit certain sights (for example, World Heritage sites). However, even if you are not going to visit those sites, it is also worth visiting this country just to explore its nature.
4. Estonia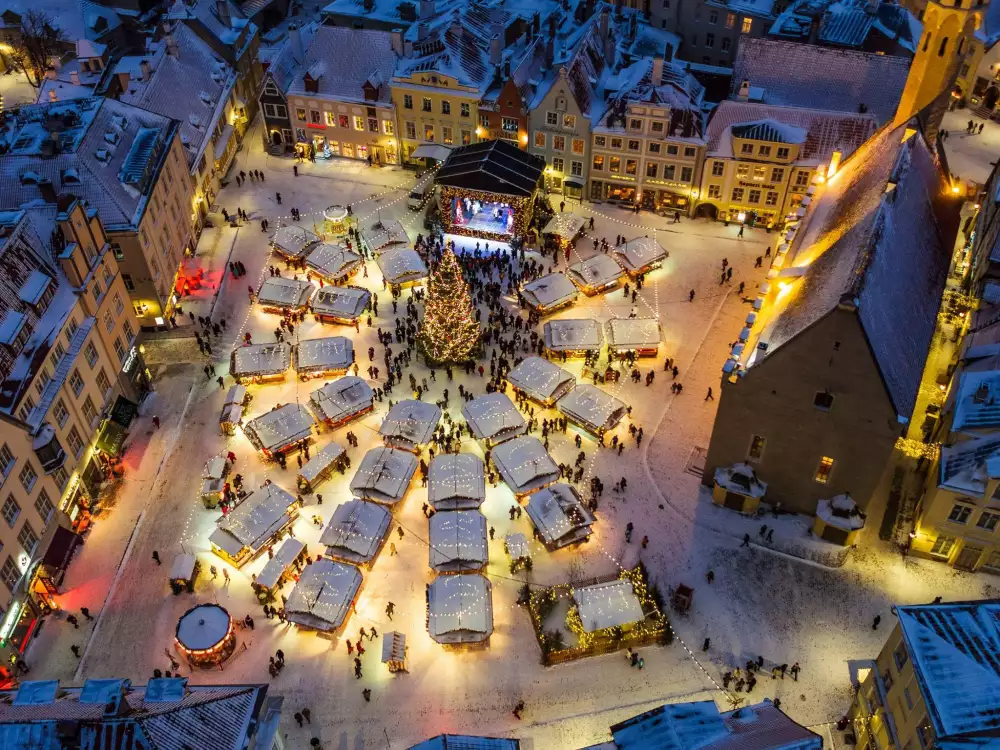 Image source: Pinterest
Estonia is the only Baltic country on this list. However, visiting Latvia and Lithuania with the same daily budget is more than possible. If you like magical Christmas markets, we definitely, recommend visiting the capital in December.
5. Colombia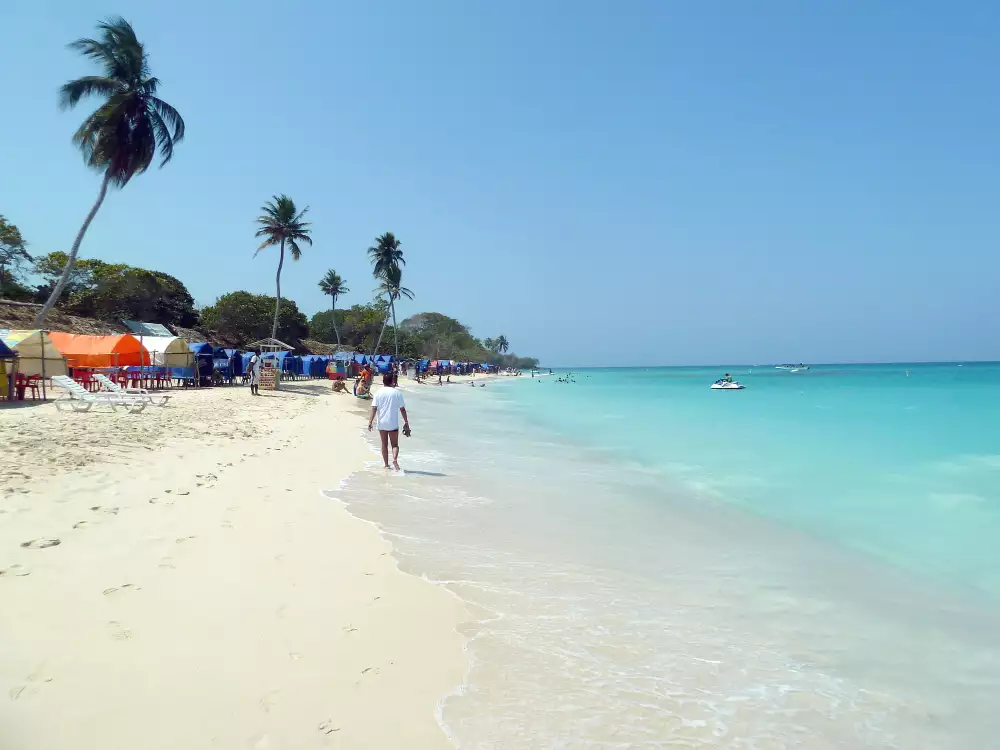 Image source: Pinterest
Colombia is everything that a beach-lover could ask for. The Caribbean coast will leave you speechless. You can get by $25-35 a day by staying at hostels. However, even staying at a luxurious hotel or renting a villa is not that expensive. So think about treating yourself while you are there.
6. Mexico
Image source: Pinterest
In Mexico, it is manageable to get by with a $35-40 budget. With such a small budget, one can still enjoy Mexican street food and immerse themselves in the culture. However, bear in mind that traveling a long distance can increase the daily budget significantly.
7. Laos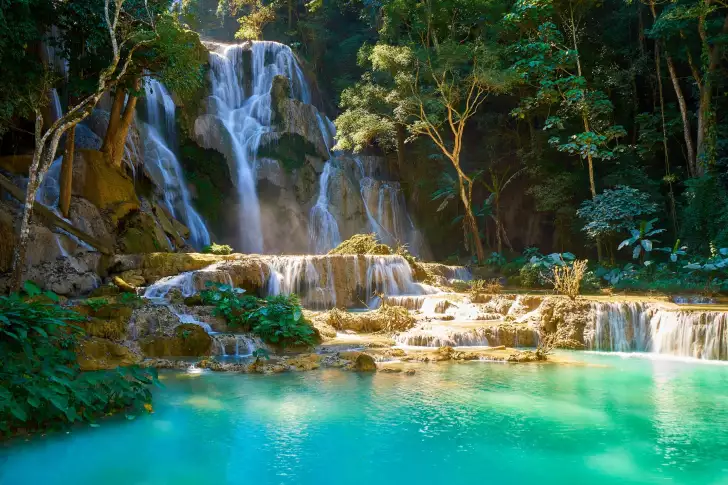 Image source: 3Nagas
Laos is one of those rare destinations where exploring sights and managing to stick to your budget is possible. Visiting waterfalls, an elephant sanctuary, and historical temples is affordable enough for a backpacker. One can easily get by $25-30 a day.
8. Georgia
Image source: Pinterest
If you would like to spend some time in the mountains, swim in the sea, or immerse yourself in a culture with beautiful history and delightful cuisine, Georgia is your destination. If you sleep at guesthouses and hostels, 30$ a day will be more than enough.
9. South Africa
Image source: Pinterest
Cooking your food and avoiding eating out too much will save you a lot of money in South Africa (especially in Cape Town). But there is so much to explore that I don't think anyone would want to sit in a restaurant for hours. You can get by $30-40 a day.
10. Thailand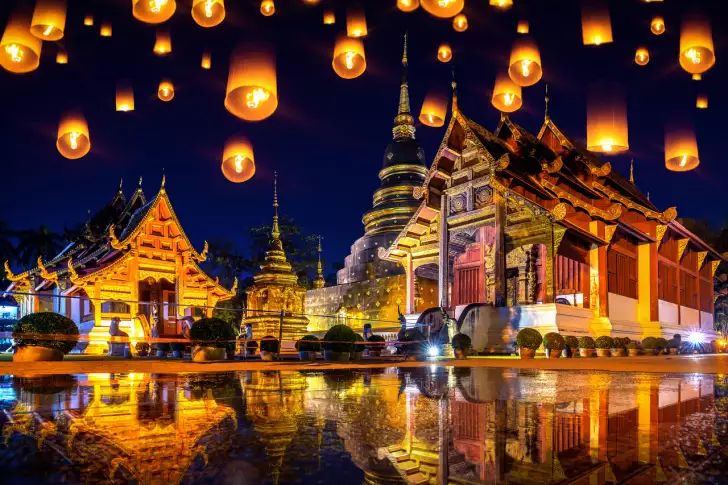 Image source: Pinterest
Thailand is mainly known for its beaches and Bangkok. Stunning palaces, a national park with elephants, and historical parts of cities are worth checking out too. Having a small daily budget of $20-30 will allow you to enjoy local cuisine and stay at hostels.