30 Natural Wonders of the World
Our planet never fails to amaze us with breathtaking landscapes. Crystal-clear waters, deep forests, magnificent mountains, and loft glaciers have always attracted thousands of visitors year after year.
Below we review 30 natural wonders of the world that are worth visiting.
Zhangjiajie, China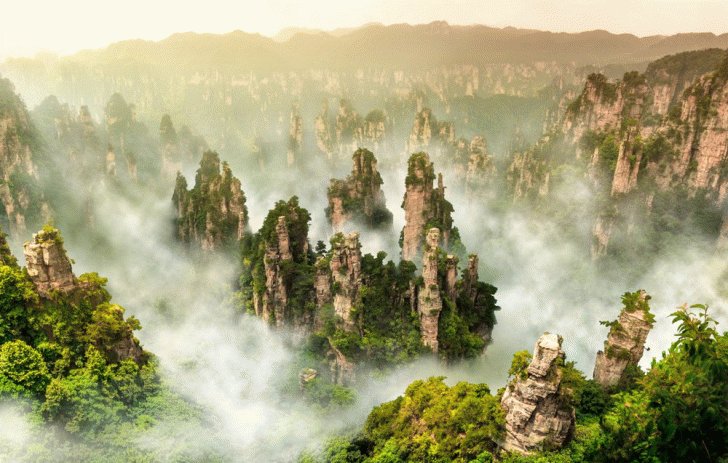 Source: national-parks.org
Zhangjiajie, China's first national forest park, inspired "Avatar" makers to create magical floating Hallelujah Mountains. Sure enough, gigantic peaks, caves, and mesmerizing views make this place mysterious for visitors. The highest mountain in the park is Doupeng (1,890m).
The Grand Canyon, Arizona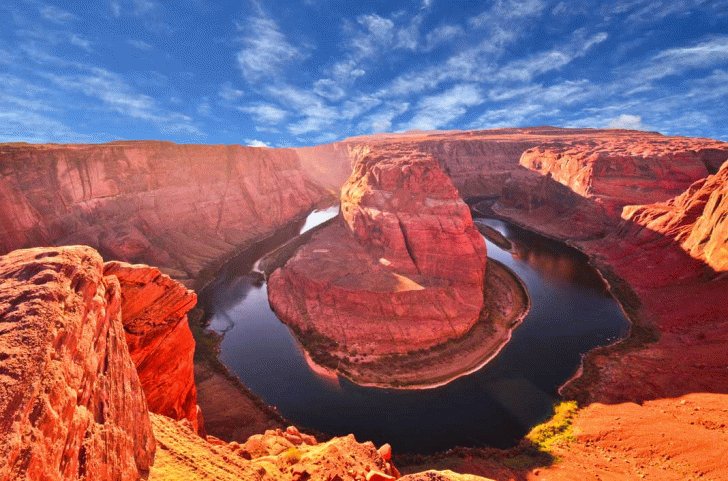 Source: thebesttravelplaces.com
This immense natural wonder was shaped by glaciers millions of years ago. The Grand Canyon is 277 miles long. Alongside enjoying a stunning view, activities such as hiking and rafting along the Colorado River are popular among visitors.
The Great Barrier Reef, Australia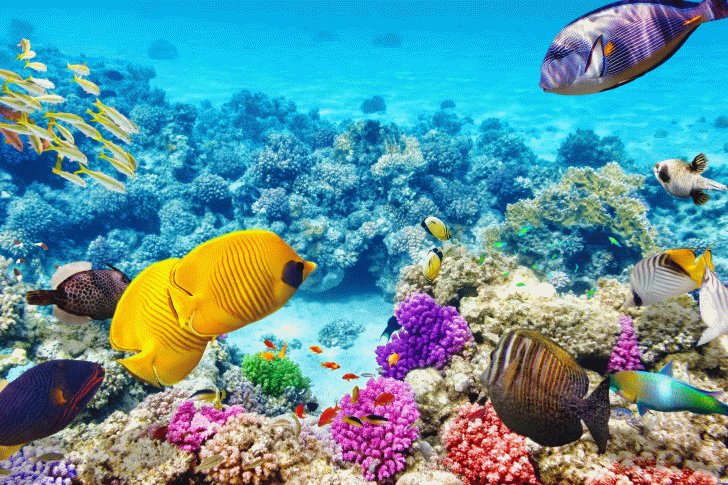 Source: abberley-yachts.com
One of the best scuba diving destinations, the Great Barrier Reef, is located on Australia's east coast. It is stretched on more than 1,800 miles and covers more than 3,000 individual reefs. The ecosystem is also home to green sea turtles, whales, dugongs, and starfish.
Ha Long Bay, Vietnam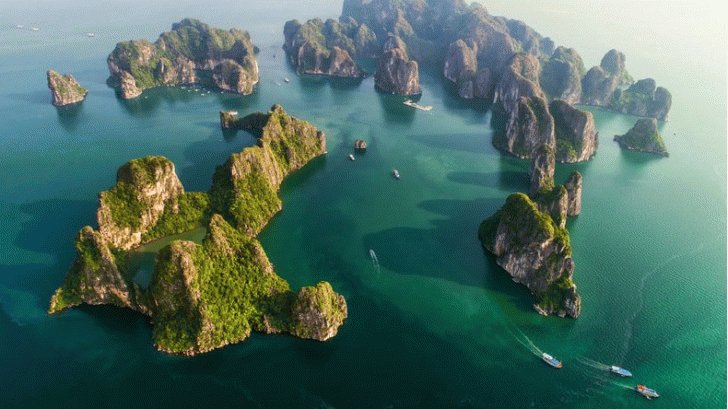 Source: visithalongbay.com
Ha Long Bay covers more than 1,500 limestone green islands. It developed around 500 million years ago and is located in Northeastern Vietnam's Gulf of Tonkin. The bay is a popular destination for hikers and scuba divers.
Aurora Borealis, Iceland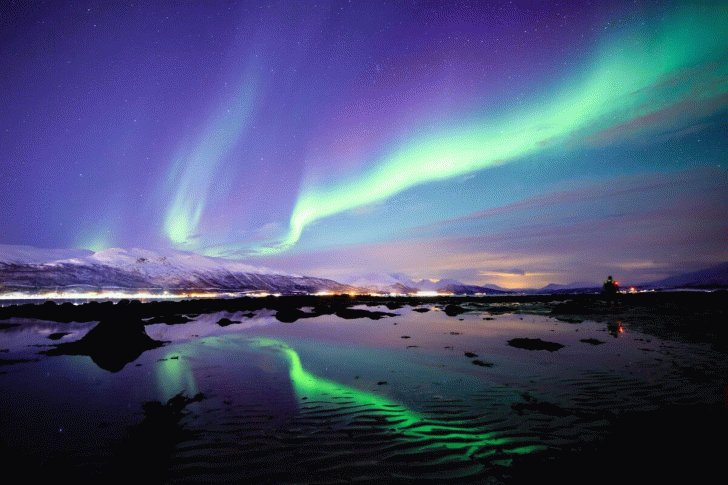 Source: savonitti.net
Aurora Borealis is known for various names such as polar lights, southern lights, and northern lights. It is a natural, colorful dancing light near the Arctic Circle. Auroras form from colliding the solar wind ions with the atoms from the Earth's atmosphere. As the solar wind strengthens, the auroras become more active.
Uluru, Australia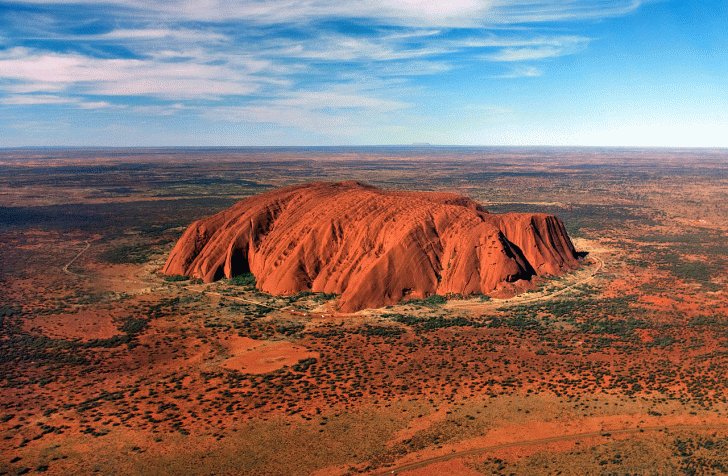 Source: commons.wikimedia.org
Uluru is a 348 meters stunning rock formation that dates back 550 million years. For the local community, the rock is sacred. Uluru changes colors and reflects purple, red, and orange hues of sunrise and sunset.
Niagara Falls, Canada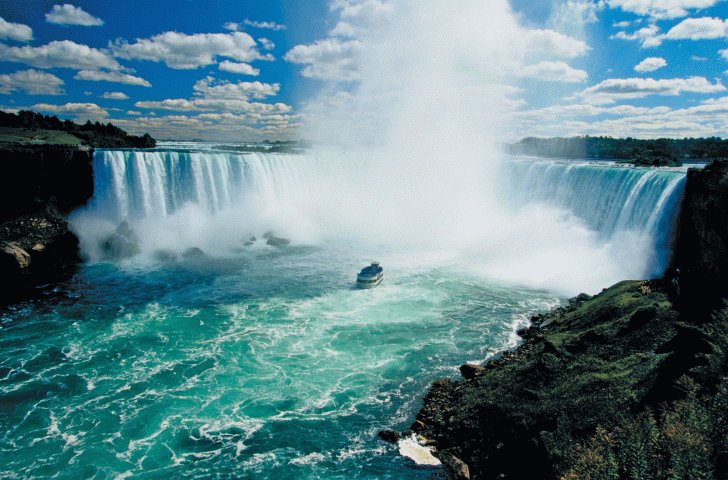 Source: britannica.com
The most famous waterfall, Niagara, is a group of three separate waterfalls situated between Ontario province and New York state. The biggest fall is a horseshoe that drops 167 feet. Visitors can enjoy the mesmerizing view and venture beneath the falls by boat.
Lake Hillier, Australia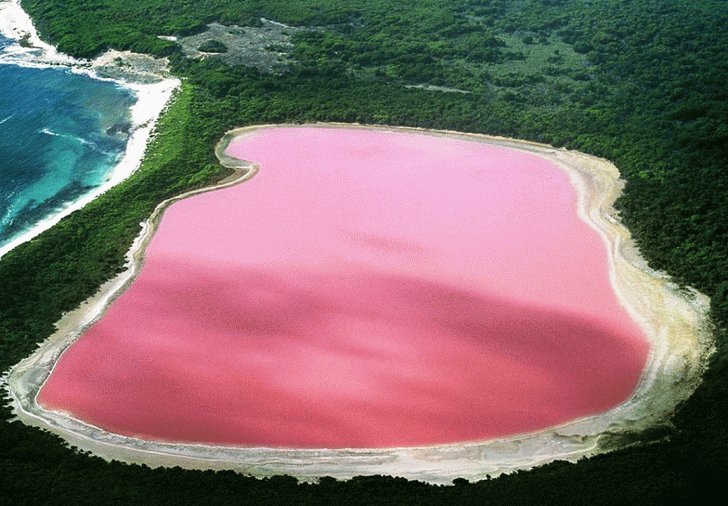 Source: mybestplace.com
Lake Hillier situates on the largest island of Recherche Archipelago, Western Australia. The lake is notable for its pink color and the contrast it creates to the Indian Ocean. It received a unique color from specific bacteria living in the water that secretes red pigments.
Pamukkale, Turkey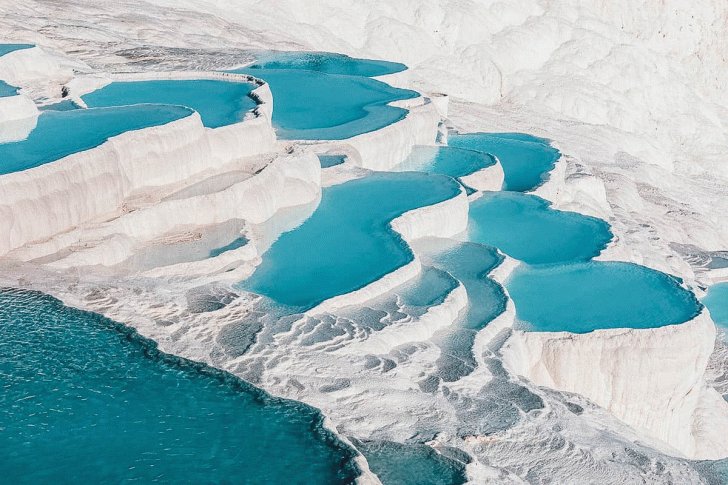 Source:willflyforfood.net
In Turkish, the word Pamukkale translates to Cotton Castle. This place is located in Denizli, Turkey, and is known for mineral-rich travertine terraces of thermal waters. It neighbors an ancient Roman spa city, Hierapolis, where visitors can see theater and antique pools.
Victoria Falls, Zambia and Zimbabwe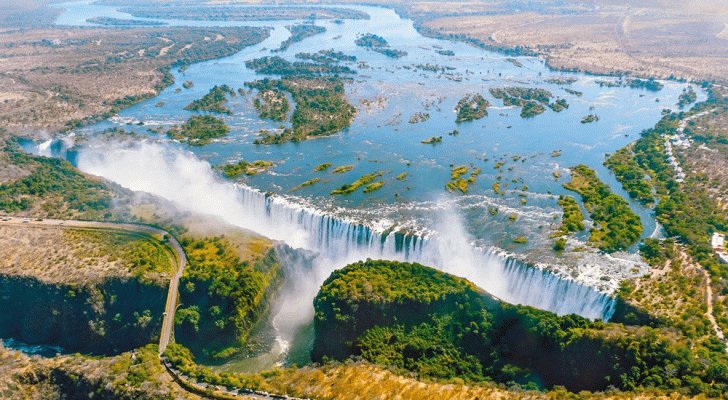 Source: cityandsafari.com
The largest waterfall in the world, Victoria Falls, is located in Zambezi National Park, western Zimbabwe. The park is home to elephants and white rhinos. Victoria Falls is two times wider and deeper than Niagara Falls. The sound of water is easy to hear from far away, and its mist can be seen from more than 30 miles away.
Paricutin, Mexico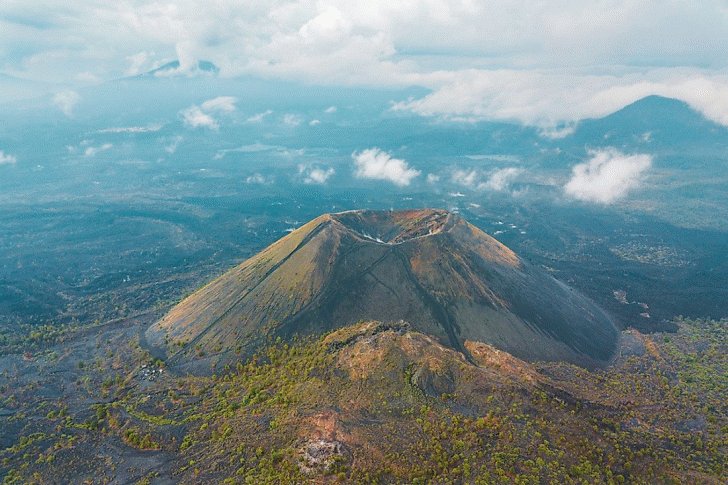 Source: worldatlas.com
Paricutin is a young volcano in Mexico that first erupted in 1943 and buried two villages in ash. The name means wonder as its development in a short period was witnessed by people. Over the years, it had risen to 7,480 feet and stopped erupting in 1952.
Socotra, Yemen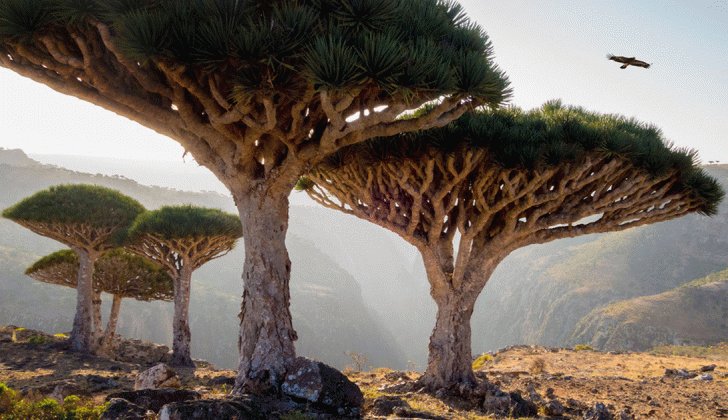 Source: Wikipedia
Socotra is simply a special place as it has unique life and landforms that can't be found anywhere else on the planet. The island of continental origin is well known for dragon blood trees that are distinctive in their shape. The territory is a part of Yemen. Visitors can get there by ship routes.
Everest, border of Nepal and China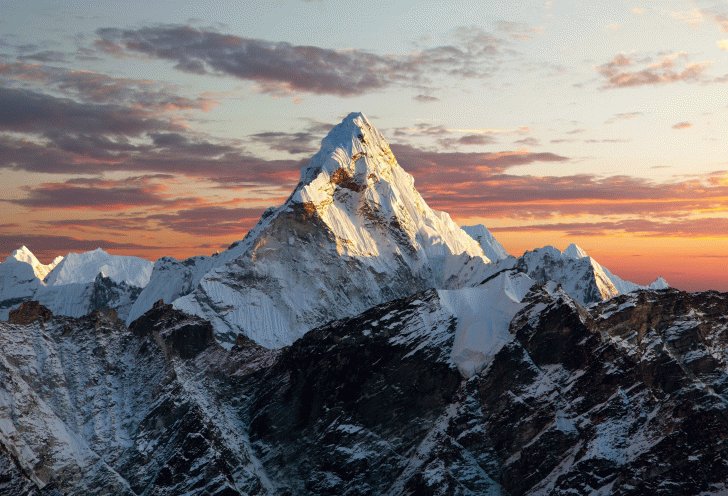 Source: Pinterest
Everest, or as the locals say, Chomolungma (Goddess Mother of the World), is the tallest mountain on Earth. It stretches over 29,035 feet above the border of Nepal and China. The elevation of Everest is 8,849m. so ascending the peak is challenging. Only a few people manage to do it.
Perito Moreno, Argentina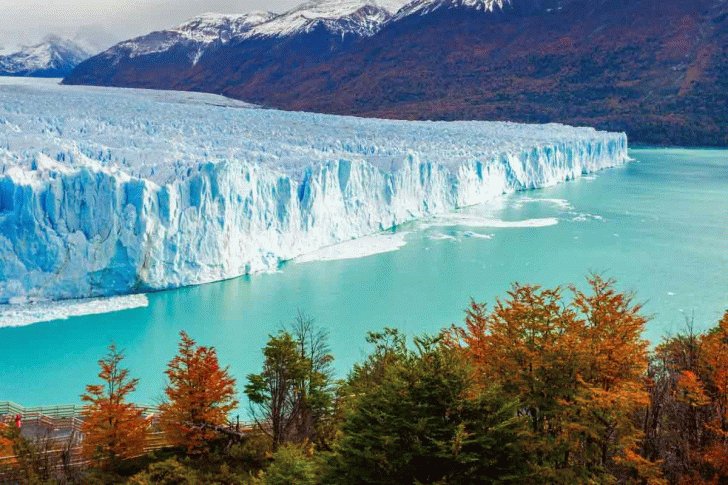 Source: escales.ponant.com
Glaciers usually tend to melt fast in this region, but Perito Moreno remains the same for the last 100 years. Located in the Los Glaciares National Park, it is one of the visited places in Argentina. Since the 19th century, Perito Moreno has moved forward with at least 2,625 feet. It is supposed to accumulate more mass and survive the warming climate.
Salar de Uyuni, Bolivia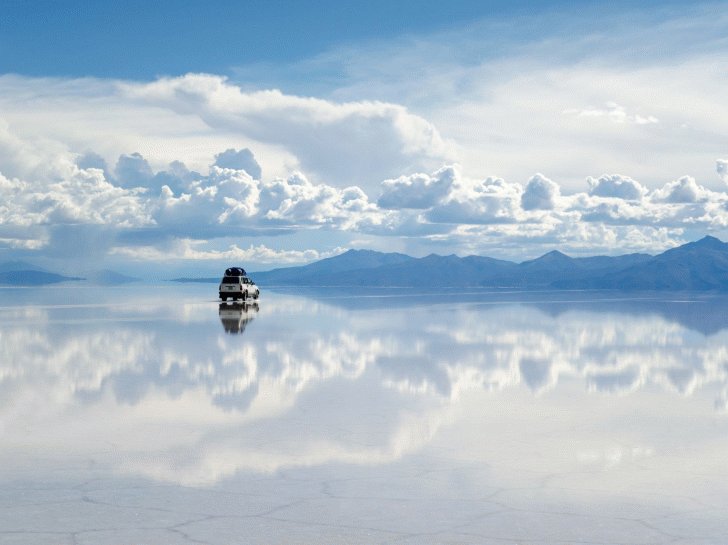 Source: Pinterest
The world's largest flat salt, Salar de Uyuni, is located in Bolivia. It covers 4,086 square miles and involves white salt, cacti-studded islands, and rock formations. When nearby waters overflow, the place turns into mesmerizing reflective pools. It is more stunning to see when Salar de Uyuni harbors pink flamingos.
The Maldives, Indian Ocean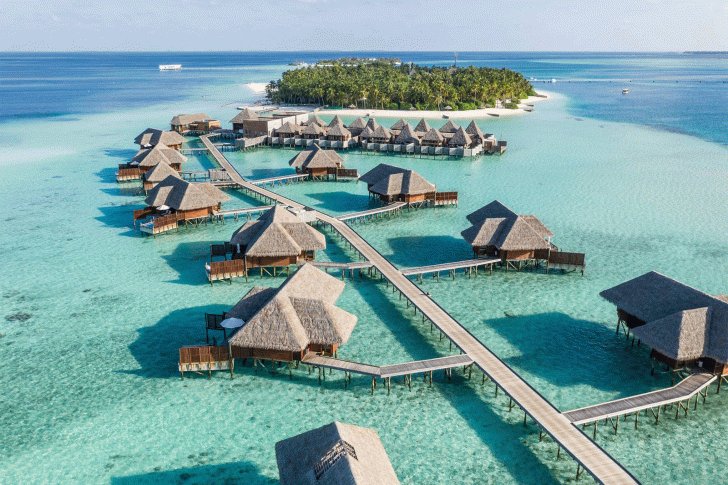 Source: cntraveller.com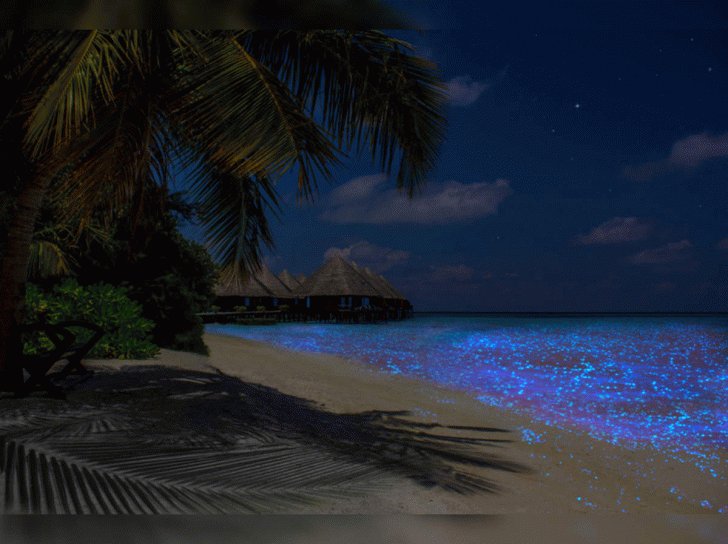 Source: indiatimes.com
With its crystal-clear waters and white beaches, the Maldives remain a popular destination for tourists. It comprises 1,190 islands in the Indian Ocean. Coral reefs and coral sand surround the area that is home to amazing sea life. And here is an even magical fact about the Maldives - on some islands, the beach emits natural lights. It happens due to the bioluminescent planktons that live there.
Pulpit Rock, Norway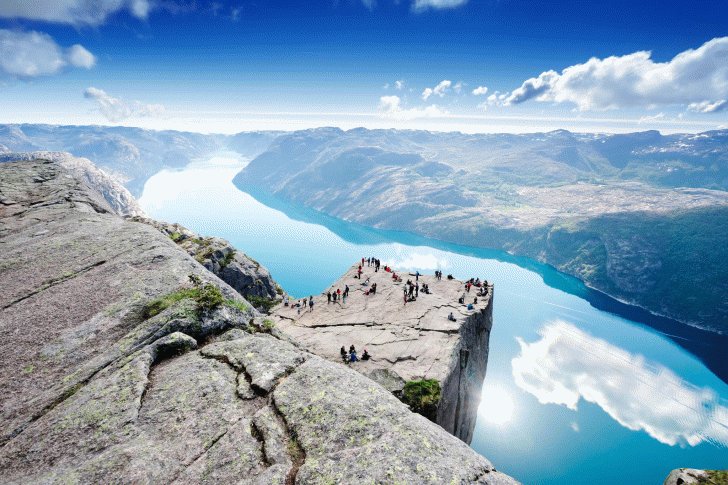 Source: outdooractive.com
Pulpit Rock is Norway's iconic landmark that was named due to its shape. The rock is flat and almost perfectly square, 25 by 25 meters. After a 90 minute hike to the peak of Kjerag (604 meters), you can enjoy stunning panoramic views of the Lysefjord and its surrounding mountains.
Jeju Island Lava Tubes, South Korea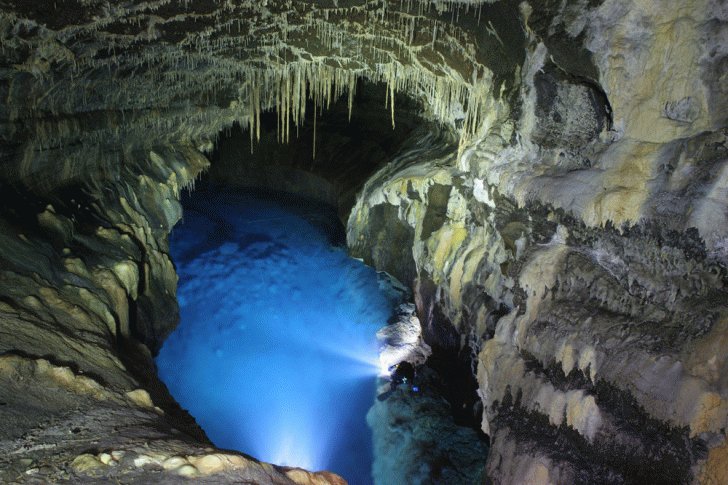 Source: Wikipedia
The volcanic island of Jeju is listed on the UNESCO World Heritage Site. The place covers the system of Geomunoreum lava tubes and coastal rock formations. Situated on the southern coast in South Korea, the island is accessible either by boat or air.
Angel Falls, Venezuela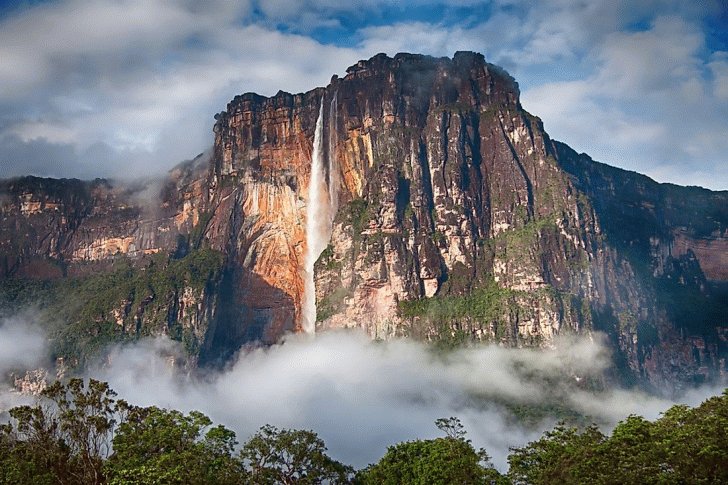 Source: Pinterest
With 979 meters in height, Angel Falls is the tallest waterfall in the world. The water drops on the Auyan-tepui mountain in the Canaima National Park in Venezuela. Locals call it Devil's mountain. The place is a UNESCO World Heritage site and is reached by plane as the jungle surrounds Angel Falls.
The Cliffs of Moher, Ireland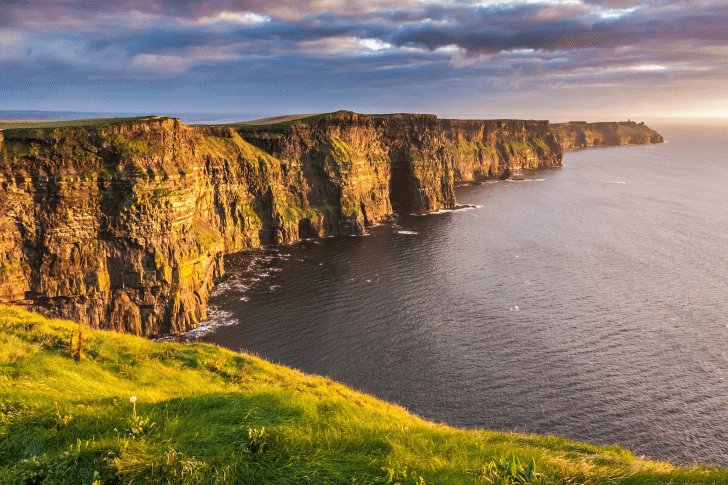 Source: lonelyplanet.com
Ireland's popular tourist destination, the Cliffs of Moher, stretches on five miles and overlooks the Atlantic Ocean. Due to the massive landscapes, the cliffs have often been featured in movies such as Harry Potter, Leap year, and more.
Trango Towers, Pakistan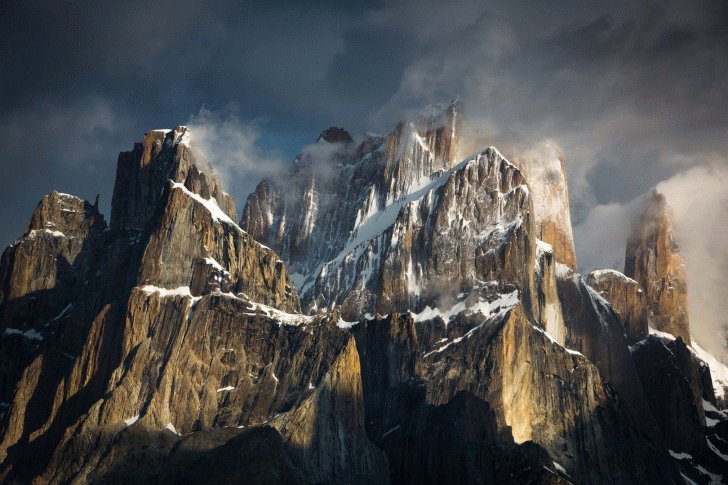 Source: Wikimedia
Trango Towers, one of the highest cliffs in the world, is a challenging place for climbers and base-jumpers. Many expeditions are conducted there during the year. The cliffs are more than 6,200 meters tall above sea level, and the granite is hard to climb. However, the place provides mesmerizing views, especially during sunrise and sunset.
Antelope Canyon, United States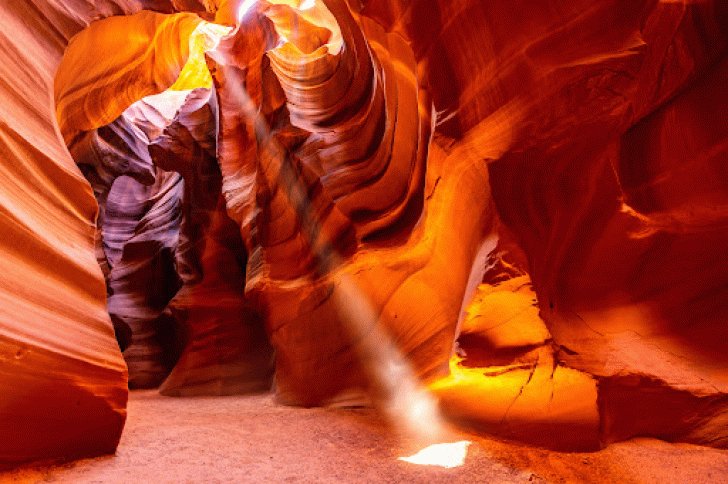 Source: miviaje.com
Anyone would remember Antelope Canyon from stunning wallpapers and images on the internet. Located in Arizona, the place is known for narrow walkways and rare, wave-like patterns of sandstone walls.
The Navajo Parks and Recreation organization protects Antelope Canyon. So, visitors can see the canyon only if authorized tour companies accompany them.
Na Pali Coast, United States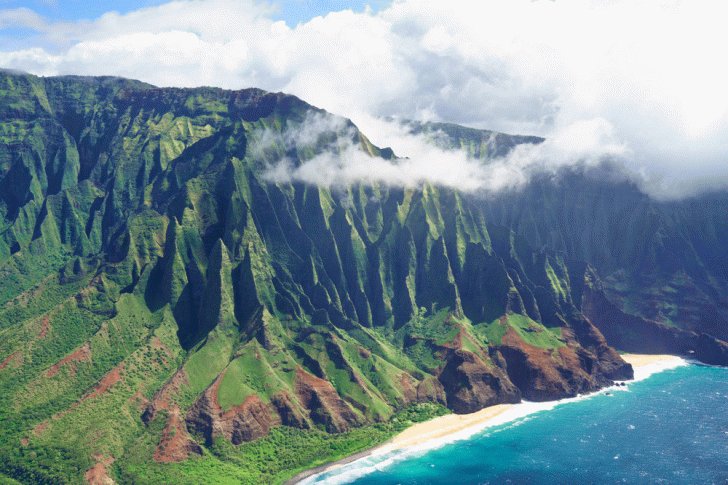 Source: neversettletravel.com
Hawaii is well-known for its stunning landscapes, and Na Pali Coast is among them. The green towering cliffs, terraces, five narrow valleys, and waterfalls make this place attractive for visitors and hikers. Na Pali Coast is 17 kilometers long. The end of it dips into the Pacific Ocean.
Waitomo, New Zealand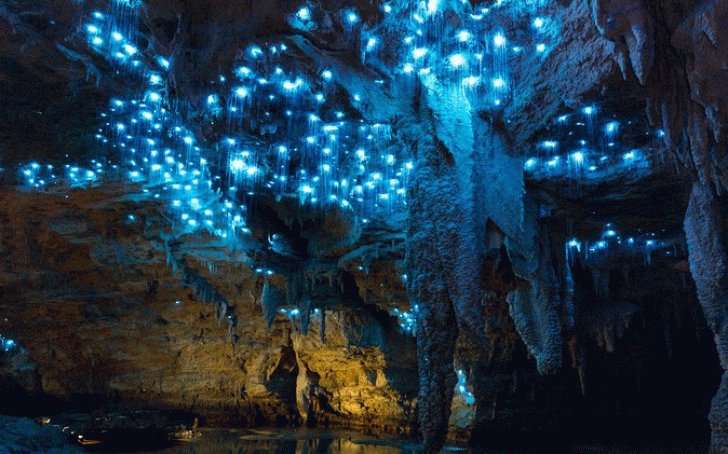 Source: viator.com
Waitomo village in the North Island of New Zealand has extensive cave systems. It opened to the public in the late 19th century. However, indigenous Maori people knew the place much longer. The visitors can get a magical experience there as it is home to thousands of glow worms that light up the caves.
Caño Cristales River, Colombia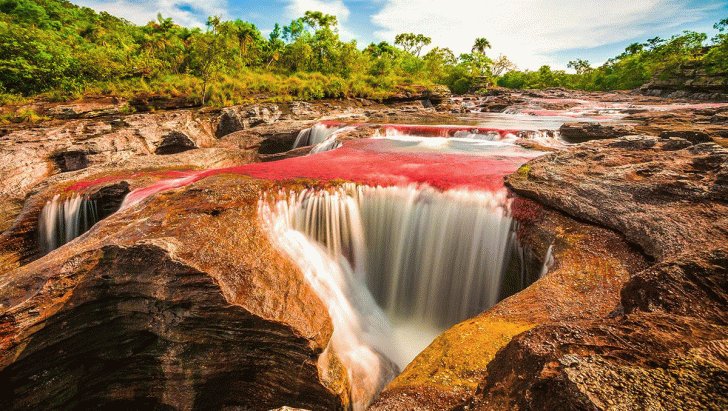 Source: lonelyplanet.es
Liquid Rainbow is an alternative name for the river Caño Cristales, located in Meta, Colombia. A unique plant, Macarenia Clavigera, which lives on the river bed, gives the water red, blue, green, and yellow hues for half of the year.
Mount Fuji, Japan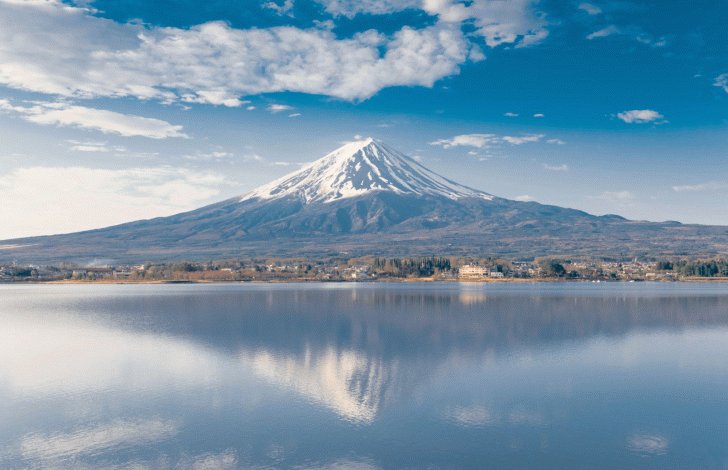 Source: evaneos.com
The iconic look of Mount Fuji has been an inspiration to many artists. Located in the southwest of Tokyo, Fuji is amongst Japan's three sacred mountains. It's the country's highest peak (3,776 meters). Fuji remains an active volcano that last erupted in 1707.
The Dead Sea, between Jordan and Israel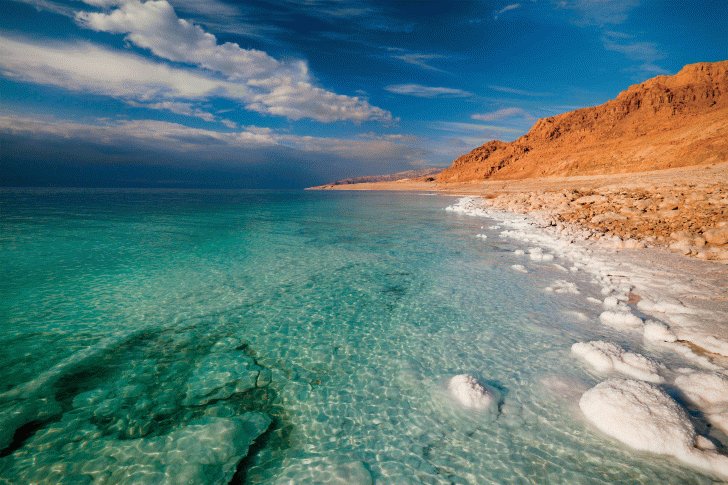 Source: magazine.columbia.edu
The Dead Sea remains the lowest body of water on Earth's surface. It sits at 1,410 feet below sea level. A high salt concentration gives the place a unique look and makes it impossible to dive or sink in the water.
White Sands National Monument, United States
Source: cntraveler.com
The monument is located in an American national park in New Mexico. 40% of the park is covered with white dunes. They form as a result of mineral remains from a nearby lake. The minerals are spread around by the wind creating a distinct environment.
Thor's Well, United States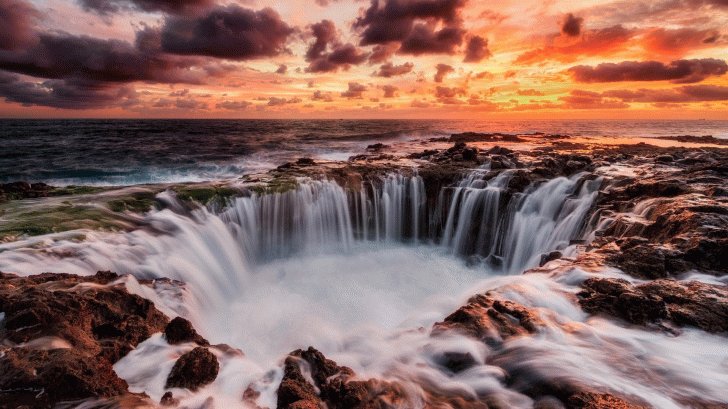 Source: robswildlife.com
Thor's Well was named after the Norse god of thunder. The Drainpipe of the Pacific seems to drain the ocean and creates an infinite effect of draining and refilling. Supposedly, it formed after the undersea cave's roof collapsed.
Marble Caves, Chile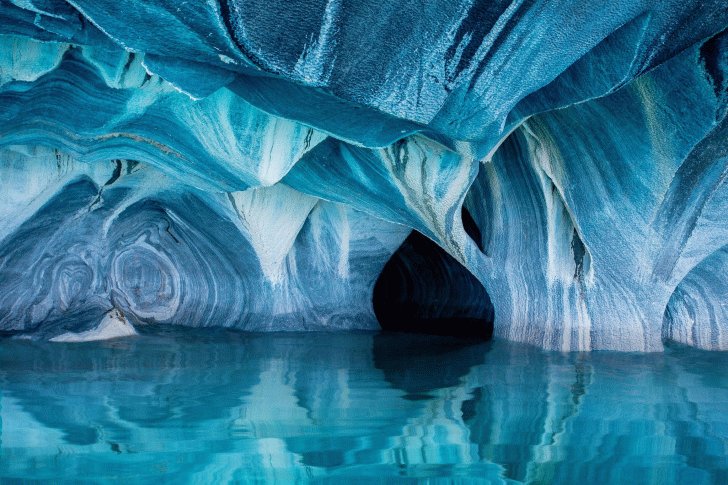 Source: mostbeautifulspots.com
Also known as Marble Cathedral, Chile's Marble Caves is located in Patagonia. Water formed the cliffs more than 6,000 years ago, and calcium carbonate provided a stunning, unusual color to the system.