Surprising Jobs of These 30 Actors Before They Were Famous
Sometimes it is hard to believe that famous actors once were ordinary people or had quite a different profession. Some of them were wrestlers, footballers, models, and even lion tamers. Let us introduce the surprising jobs of these 30 actors before they were famous.
Johnny Depp - Musician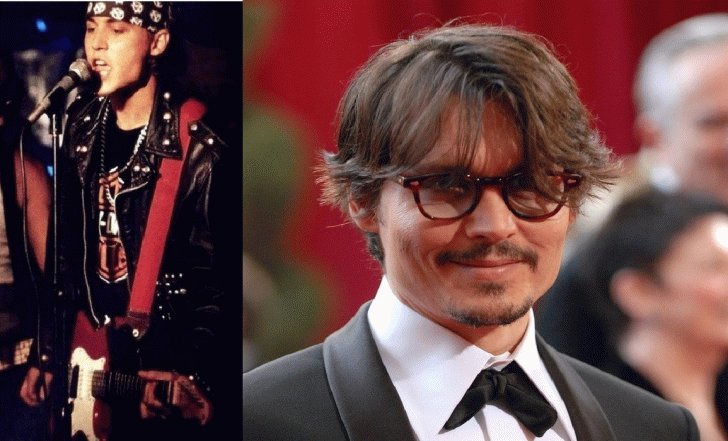 Image source: Pinterest
Captain Jack Sparrow was not always a famous Hollywood actor. Before that, he was a musician. Depp played with the Rock City Angels and the Pink Grenade bands. He was a talented musician, but Johnny proved to be better at acting than in music.
Idris Elba - DJ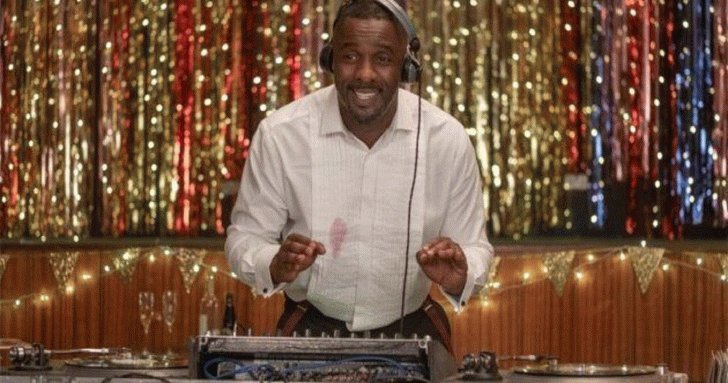 Image source : huffingtonpost.fr
Having African roots, Idris Elba was born and raised in Britain. He always had a passion for music and ended up with National Youth Music Theatre in 1990. Even though he had a successful career as a DJ, Elba tried luck in the movie world and played in a crime film called The Wire.
Audrey Hepburn - Ballerina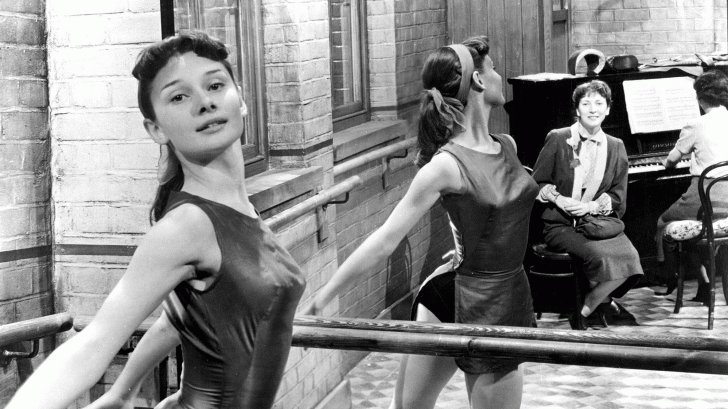 Image source: Pinterest
Although being an iconic actress, Audrey Hepburn first started as a ballerina. From 1945 she practiced dancing and then appeared in a Roman Holiday movie in 1953, which brought her fame and recognition. For that, ballerina Hepburn takes her place on our list of 30 actors who had surprising jobs before becoming famous.
Steven Seagal - Aikido Master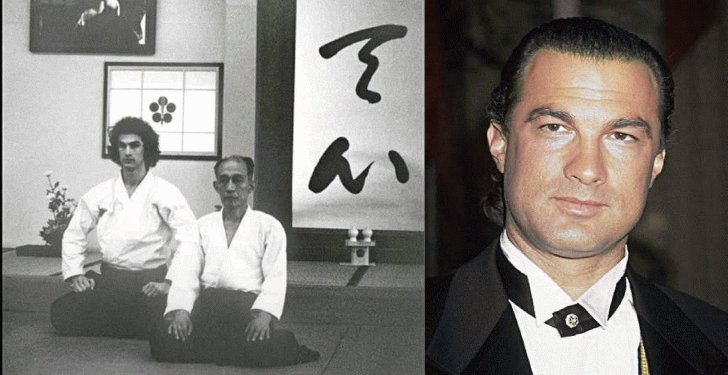 Image source: Pinterest
An American who holds a 7th-dan black belt in aikido, an instructor of police officers, and a musician, yes, we are talking about Steven Seagal. With such a martial experience, he immediately became a target for Hollywood, and in 1988 was filmed in "Above the Law".
Danny Trejo - Drug Dealer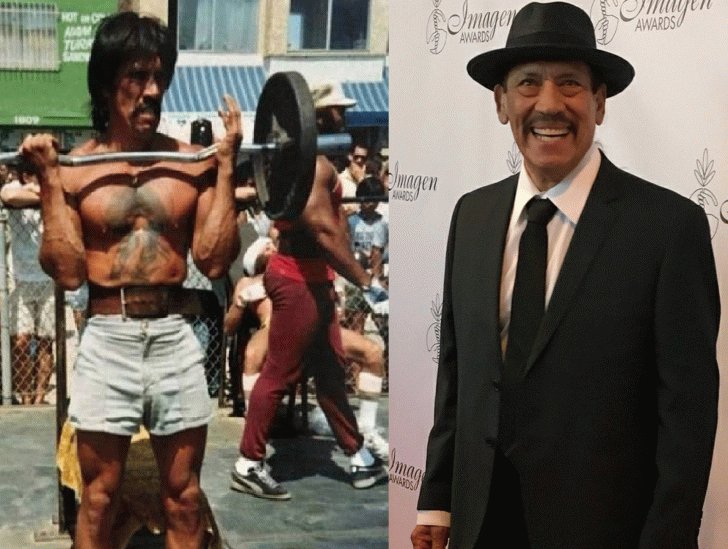 Image source: Pinterest
Before becoming a famous actor, Trejo spent many years in and out of several California prisons. Being a victim of abuse, he became addicted to heroin which brought many troubles. After his last imprisonment, he quit his criminal lifestyle and in 1985 played in the Runaway Train movie.
Joaquin Phoenix - Dishwasher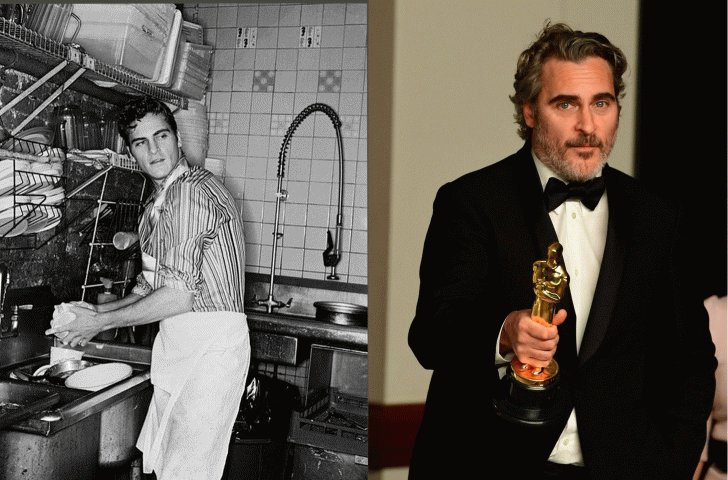 Image source: Reddit | Clarin
This is 22 years old Joaquin Phoenix washing dishes sometime in 1996. This photo perfectly demonstrates the life of struggling artists. But due to his talent and hard work as an actor he received multiple awards, including an Academy Award, a British Academy Film Award, a Grammy Award, and two Golden Globe Awards.
Chuck Norris – Martial Arts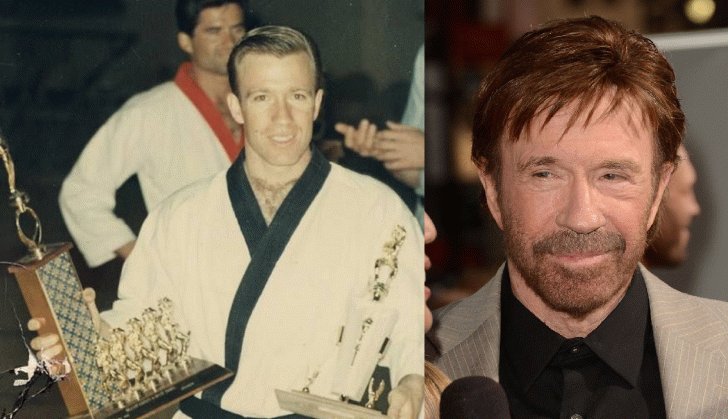 Image source: Pinterest
Beloved actor, US Air Force officer, and martial arts master, in this way, we describe Chuck Norris. Mastered in Karate, back in the 1950s in Korea, he won several tournaments and ended up with Bruce Lee in the movie Way of the Dragon.
Halle Berry - Daily Express Journalist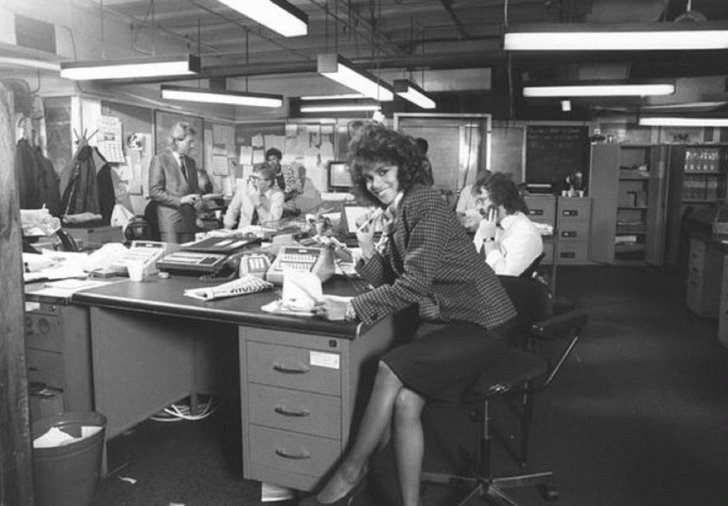 Image source: express.co.uk
Before becoming a famous actress, Halle Berry worked as a journalist in Daily Express, but that was not her only occupation. Being a Miss America, Berry finally appeared on television in 1989 and earned Oscar in 2002.
Vin Diesel - Break-dancer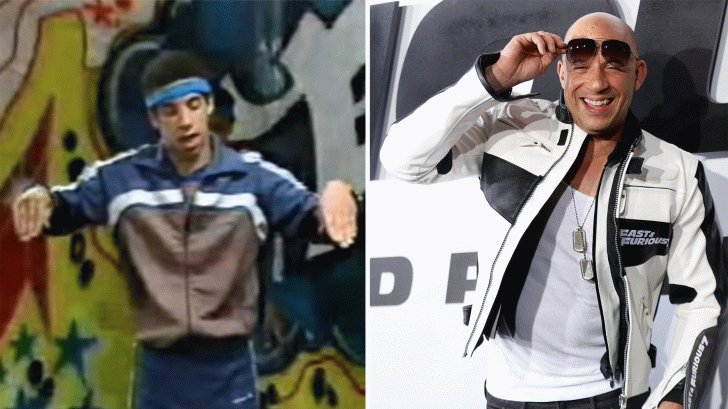 Image source: today.com
Starting as a break-dancer, Vin Diesel later turned to be a rapper, but this was not his final destination. Mark Sinclair (his actual name) got his first role in 1990. After that, Vin became a famous actor and appeared in Fast and Furious movies.
Cristopher Walken - Lion Tamer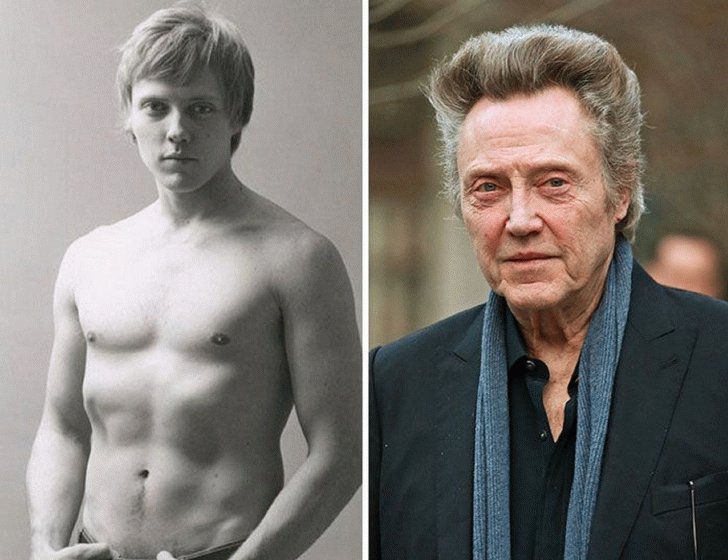 Image source: Pinterest
Talking about surprising jobs, we can never miss Cristopher Walken. There were rumors that he left home and joined a circus, but the actor rejected that, although he confirmed being a lion tamer when he was 16. Now we know him as a famous Hollywood actor.
Terry Crews - American Football Player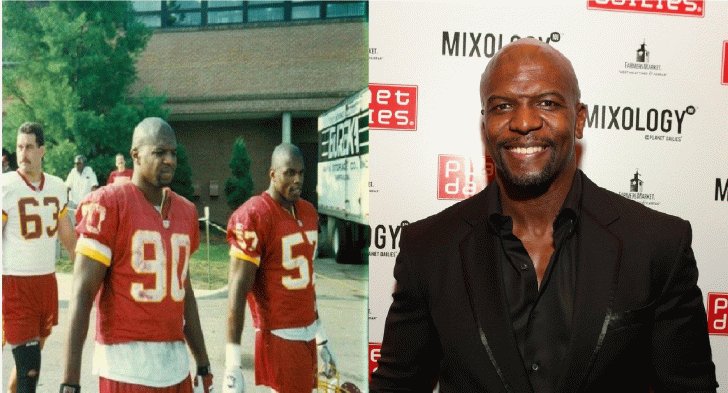 Image source: Pinterest
Crews used to play in different NFL teams at a young age, including Los Angeles Rams. But in 2000, he appeared in The 6th Day movie. Being a charismatic person, Terry is known as a hardworking Hollywood star. His example proves that no matter what job a person has, he can become a famous actor.
LL Cool J – Rapper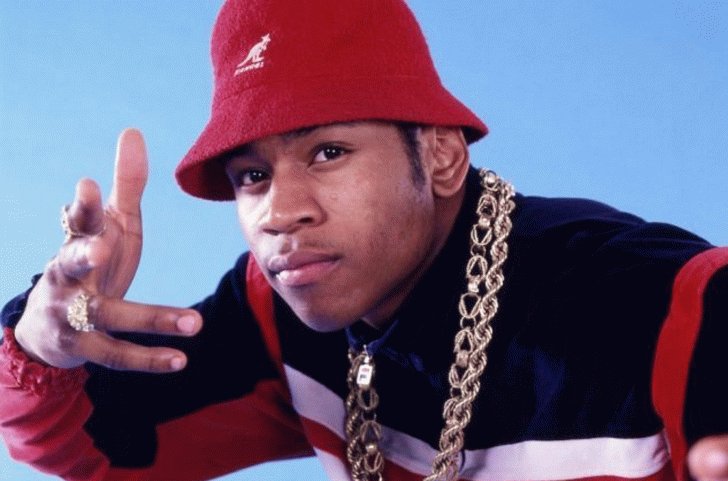 Image source: interest
James Todd Smith, known as LL Cool J, started his rap career in the 1980s. He sold 100 000 copies of the "I Need a Beat" album, thus becoming a successful rapper. Later the audience recognized him as a famous actor who got his first role in the Krush Groove movie.
Steve Buscemi - Firefighter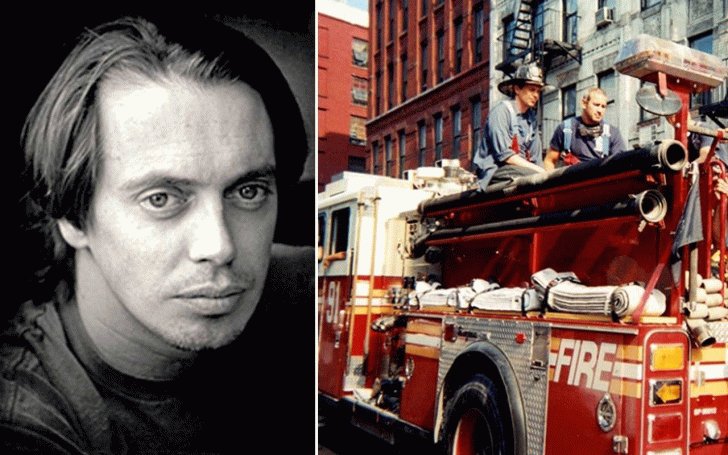 Image source: Pinterest
"Surprising job!" - that is the only expression that comes to mind when talking about Steve Buscemi, who served as a New York firefighter for four years. He became a famous actor, but Steve never forgot his old profession. Buscemi went to help his ex-colleagues when the World Trade Center collapsed.
Harrison Ford – Carpenter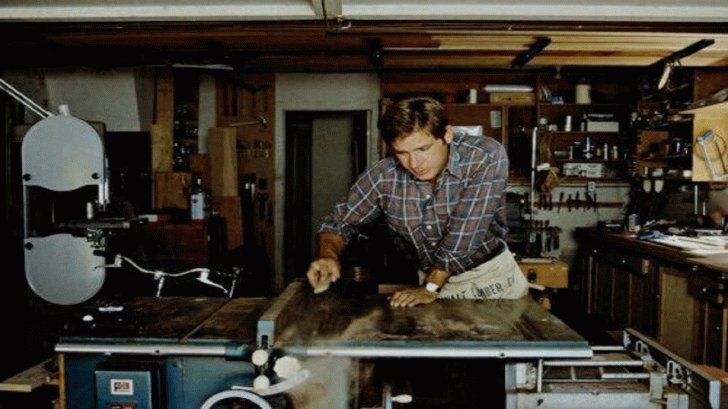 Image source: Pinterest
We all love Indiana Jones and Star Wars movies which take us back to childhood. But not so many people know about the old job that Harrison Ford had before becoming a famous actor. To support his family, Ford used to work as a carpenter. In 1967 everything changed when he got his first role in a Western A Time for Killing.
Mark Wahlberg - Rapper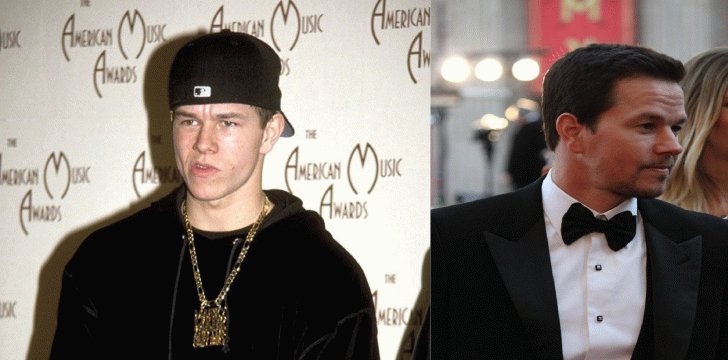 Image source: Pinterest
Young Wahlberg joined Marky Mark and the Funky Bunch rap group, which brought him success. He had lived hard life after his parents got divorced. But eventually, Mark played in his first comedy - Renaissance Man.
Vinnie Jones - Football Player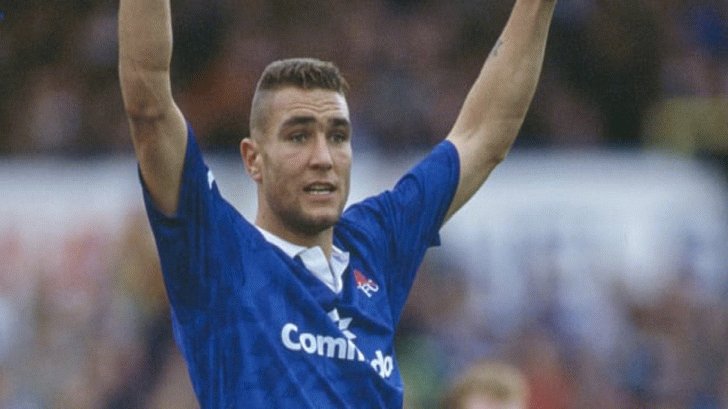 Image source: Chelseafc.com
From 1984 to 1999, Vinnie played in Premiere League for teams like Chelsea and Leeds United. Besides that, this defensive midfielder had an interest in the movie world. Jones debuted in "Lock, Stock, and Two Smoking Barrels" criminal comedy in 1998. So, surprisingly a professional footballer turned into a famous actor.
Gal Gadot - Israel Defense Forces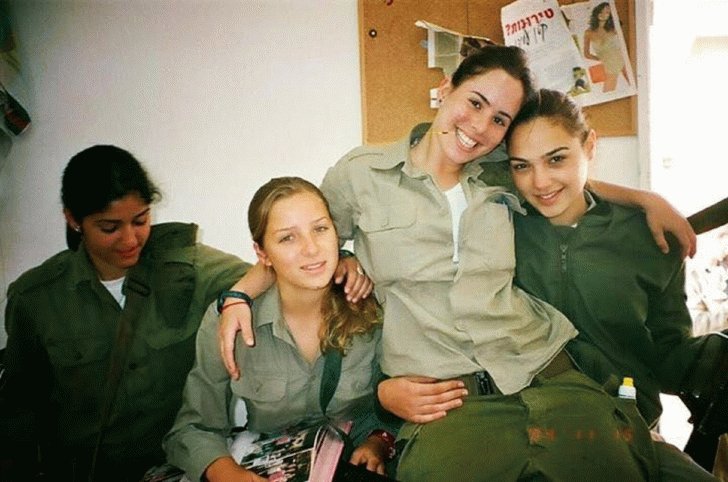 Image source: Pinterest
You may not believe that this beautiful lady, known as Wonder Woman, was a soldier in Israeli Defense Forces. But after serving for two years, the actress retired. Gadot first appeared in one of the most successful movies, Fast and Furious fourth edition. Maybe Israel lost a good soldier, but surprisingly, Hollywood gained a great actress.
Ludacris - Rapper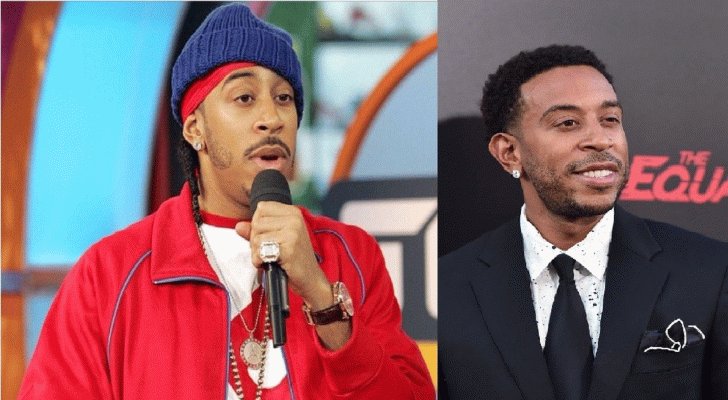 Image source: delish.com
One more Fast and Furious movie actor, Ludacris or Cristopher Brian Bridges, was a rapper. After releasing nine albums and winning several awards, Ludacris stepped back from music and went into the movie and appeared in the Fast and Furious movie for the first time. This film made him a famous actor.
Kevin Hart - Stand-Up Comedian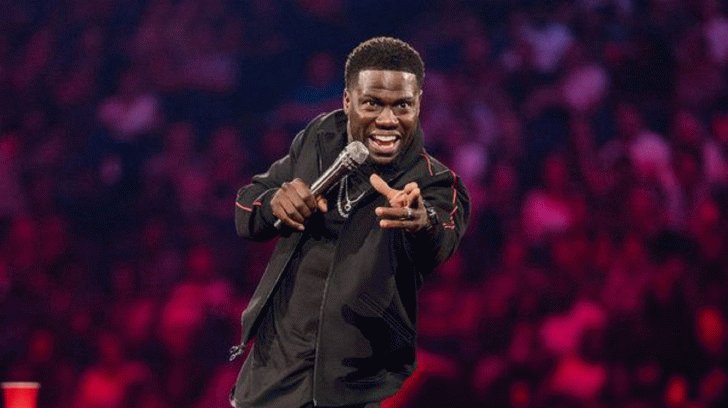 Image source: Pinterest
Next on our list is Kevin Hart. He started as a stand-up comedian, but while mastering this field, Hart failed many times. One upset listener even threw a piece of chicken on him. But his debut in the Paper Soldiers movie opened a way to his success.
Rachel McAdams - McDonalds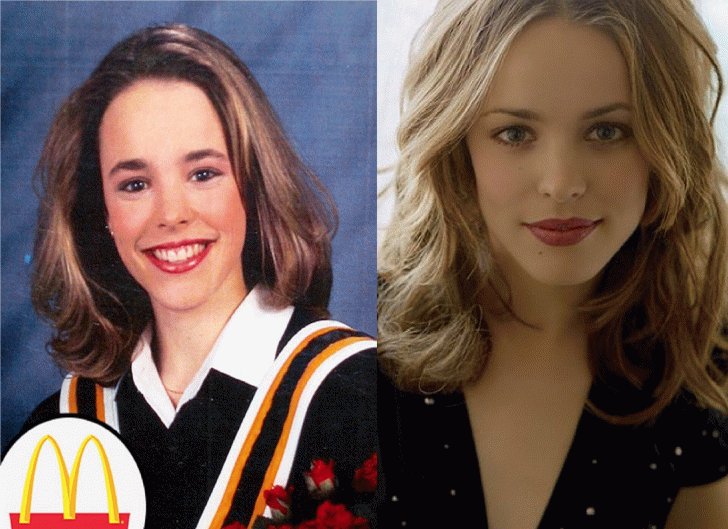 Image source: sheknows.com
Life is full of surprises, as it was in the case of famous Canadian actress Rachel McAdams. In her interview with the New York Times, she told the journalist: "I worked at the local McDonalds for three years". Surprisingly, the fame came with her first comedy - "The Hot Chick" in 2002.
Jason Statham - Elite Level Diver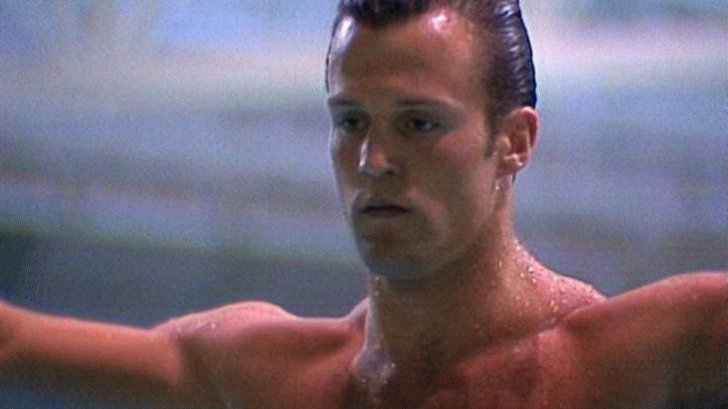 Image source: Pinterest
Having a dream to become a diver, Statham practiced every day, and for 12 years, he was a member of the National Diving Squad in Britain. Although he did not have significant victories in this sport, surprisingly, he became a famous actor admired by millions of fans.
Eddie Murphy - Stand-Up Comedian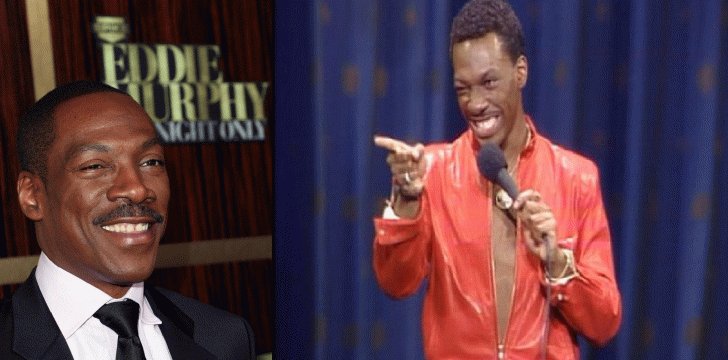 Image source: Pinterest
Inspired by a comedian Richard Pryor, 15 years old Eddie was determined to be a stand-up comedian. In 1980 Murphy appeared in Saturday Night Live, and after that, he played in various comedies. So, from his former job as a stand-up comedian Eddie transformed into a famous actor.
Patrick Swayze - Dancer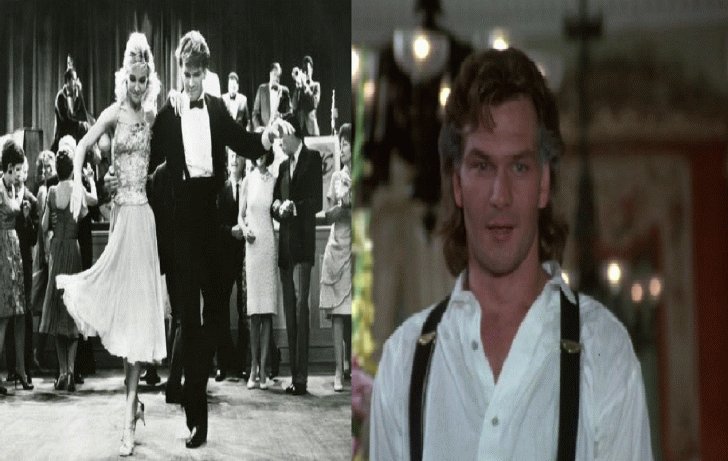 Image source: Pinterest
Influenced by his mother's example, Patrick became a dancer, lately practicing in New York dancing schools. Although being a well-known dancer, actually he became a famous actor because of his role in Dirty Dancing and Ghost movies. Surprisingly, he went from the dance stage to the movie world.
Collin Farrell - Country Style Dancer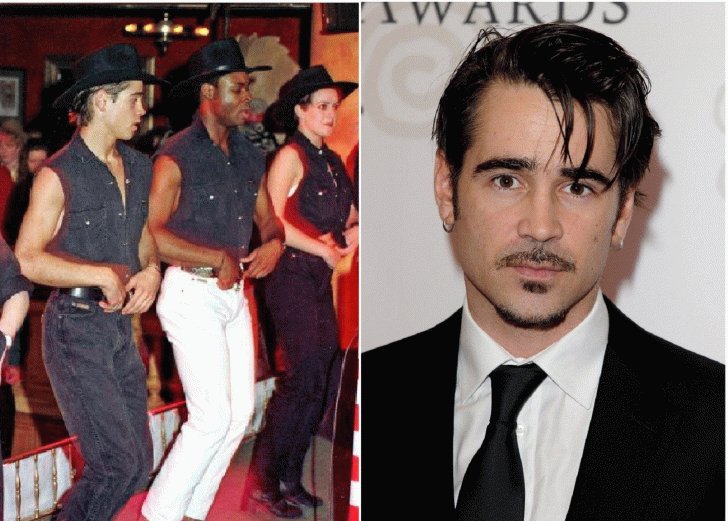 Image source: Pinterest
The next star on our list, Collin Farrell, is a former country-style dancer. From the late 1990s, he appeared on television and later in various movies. An audience well remembers his characters in Phone Booth and S.W.A.T. movies.
John Cena - Wrestler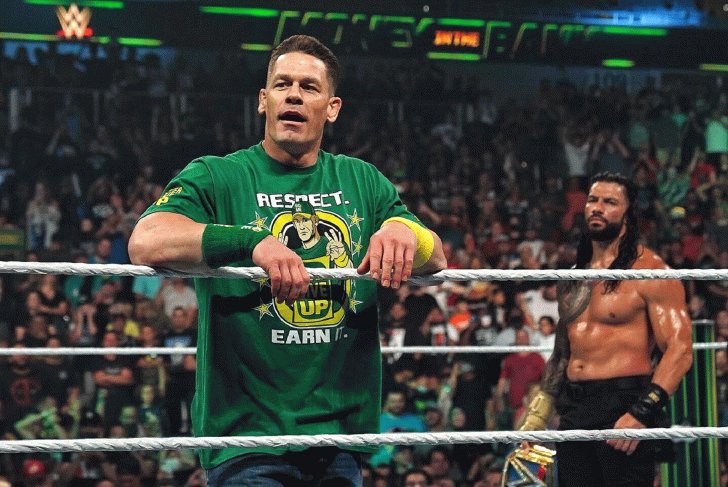 Image source: Pinterest
John Cena, before becoming an actor, was a famous wrestler. After winning many tournaments, he eventually moved into the film industry in 2006. Became a beloved movie star, John also played in Fast and Furious movies.
Milla Jovovich - Model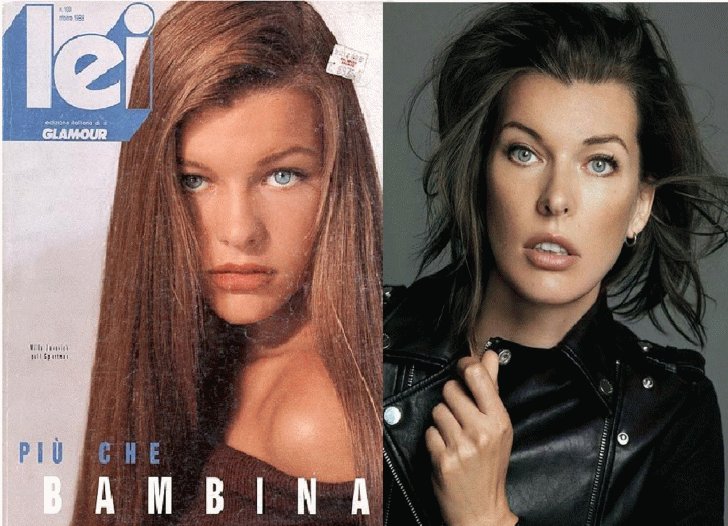 Image source: Pinterest
A Ukrainian actress used to be a model when she was 9. Milla worked for Chanel, Dior, H&M, and other brands, thus appearing in various magazines. Milla also acted in movies when she was 12, and The Fifth Element film made Jovovich very famous.
Ice Cube - Rapper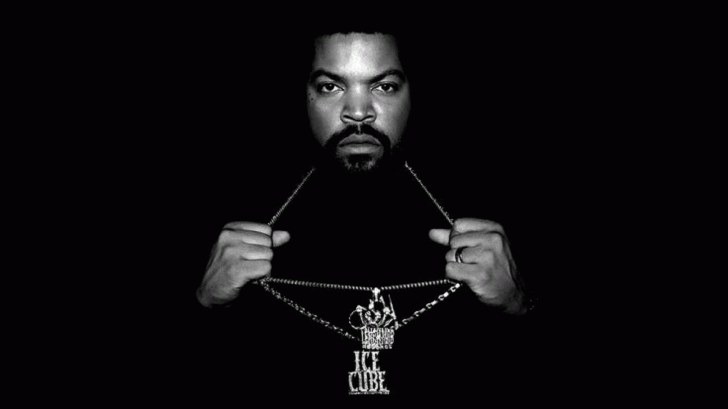 Image source: Pinterest
O'Shea Jackson or Ice Cube, membered the N.W.A rap group and then continued a solo career. Most of all, he is known as a famous actor who played in action and criminal movies.
Jet Li - Wushu Champion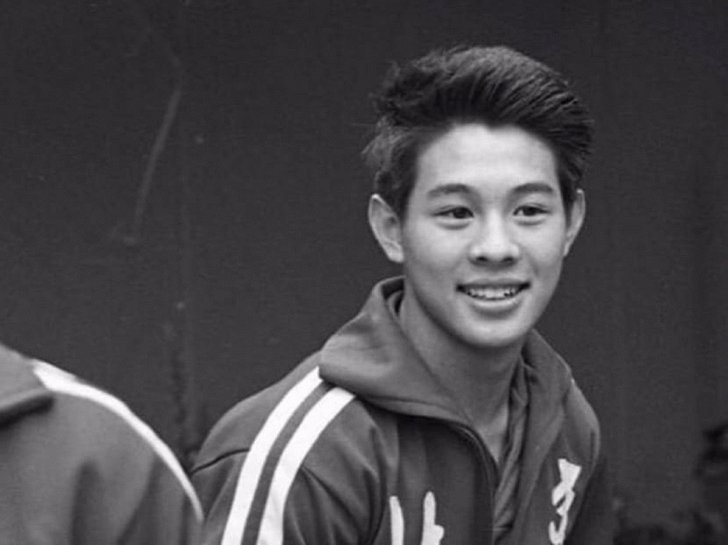 Image source: Mediacorp.sg
Those who like Kung-Fu movies know who Jet Li is. In 1974, Li became All-Around National Wushu Champion. His acting career started in 1982, debuted with the "Shaolin Temple".
Dwayne Johnson - American Football Player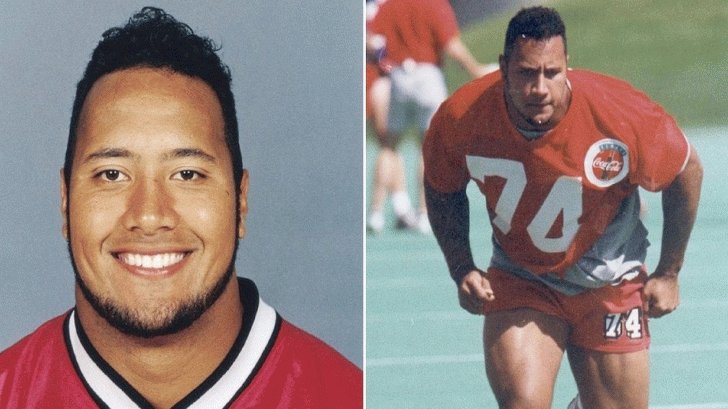 Image source: dailyhive.com
Do you guess who is in the photo? It is a player of the Miami Hurricanes team. He played there in the 1990s, but a shoulder injury put him outside of NFL. Although missing his chance to become a footballer, "The Rock" Johnson surprisingly stepped in wrestling and then in movies, thus turning into a famous actor.
Steve Martin - Magician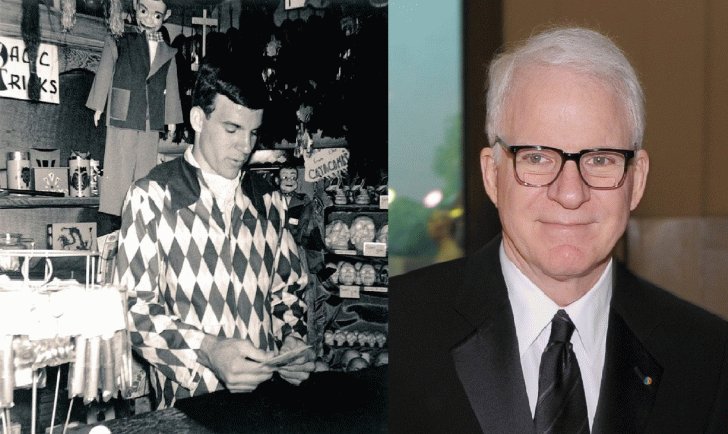 Image source: Pinterest
The last one on our list is Steve Martin. He worked as a magician in a Disneyland magic shop and did magic performances. But his talent was more evident in comedies such as The Pink Panther.