The 30 Most Beautiful Beaches in the World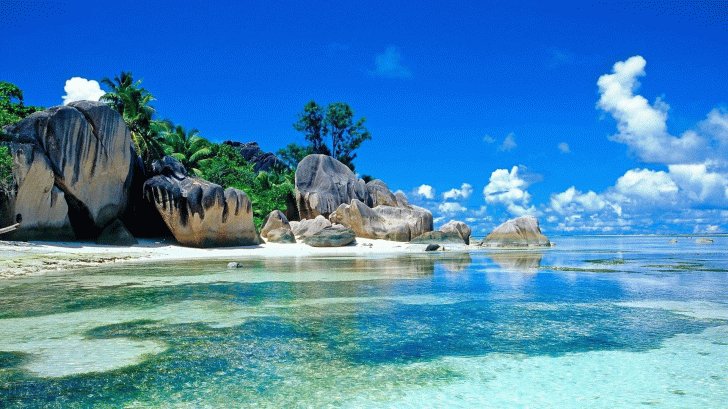 Image source: Pinterest
Why do most people like beaches? Consider this: while a vacationer absorbs plenty of Vitamin D, he can sleep better after spending some time at the beach. The sound of waves, the sun sinking on the sea, and beautiful surroundings can relieve stress immediately. And so, we present the 30 most beautiful beaches that are worth visiting.
Railay Beach, Thailand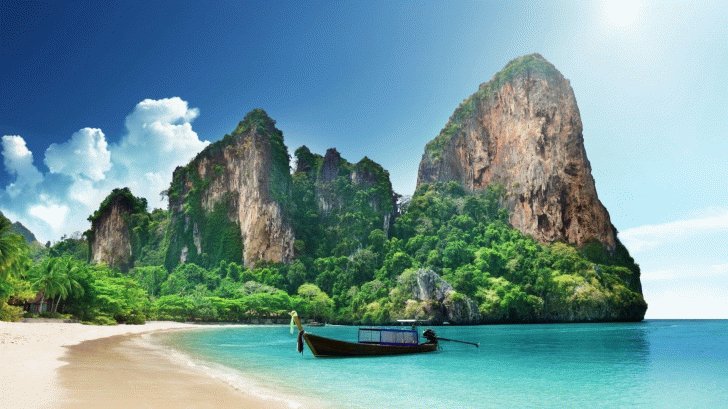 Image source: Pinterest
Located in Southern Thailand, we can call a paradise to this beautiful beach. Visitors can get there only by boat, which makes this place calmer because it is isolated from civilization. Besides ocean and swimming, a vacationer can enjoy rock climbing, kayaking, and hiking.
Whitehaven Beach, Australia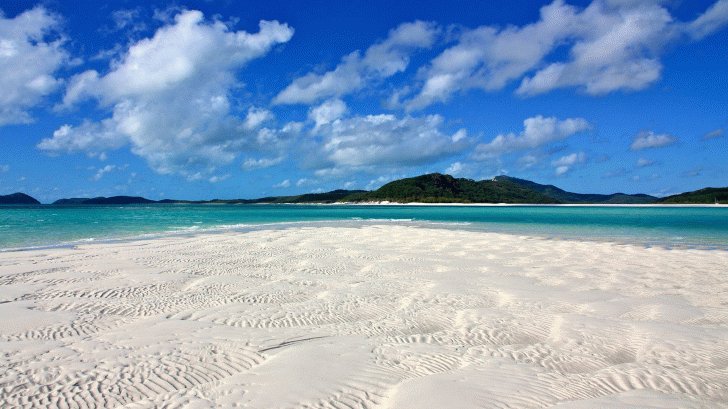 Image source: Pinterest
Unspoiled, calm, beautiful, and most relaxing beach in the world, that is how we call Whitehaven Beach. From Hamilton Island, you can get there in 30 minutes by a catamaran and see 7 kilometers (4-5 miles) long white sand beach. Because the sand has almost 99% silica, it got a blinding white color.
Monterosso Al Mare, Italy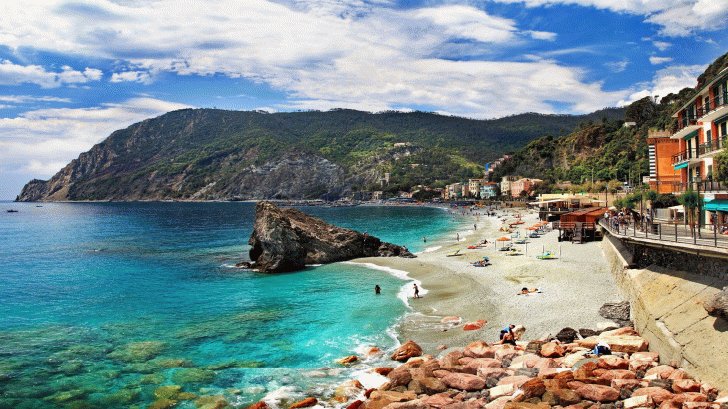 Image source: vistapointe.net
Monterosso Al Mare is a village in Northern Italy, the largest one in the Cinque Terre (Coastal Villages). It has beautiful reefs and hills with lemon, vines, and olives. All these things and the clear sea make Monterosso an admirably fascinating place in the world.
Tunnels Beach, Kauai, Hawaii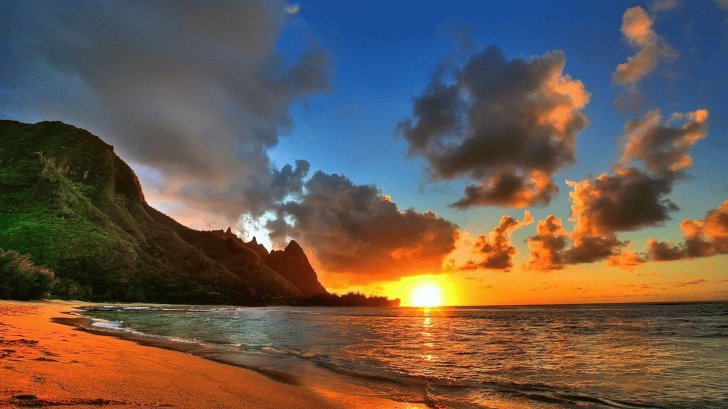 Image source: Pinterest
Located in Northern Hawaii, the Tunnels beach is the most desirable beach for scuba divers. Why Tunnels? Surrounded by ironwood and palm trees, this beach has magical underwater tunnels that attract divers. It is easy to get there and hard to forget this beautiful beach.
Anse Source D'Argent, Seychelles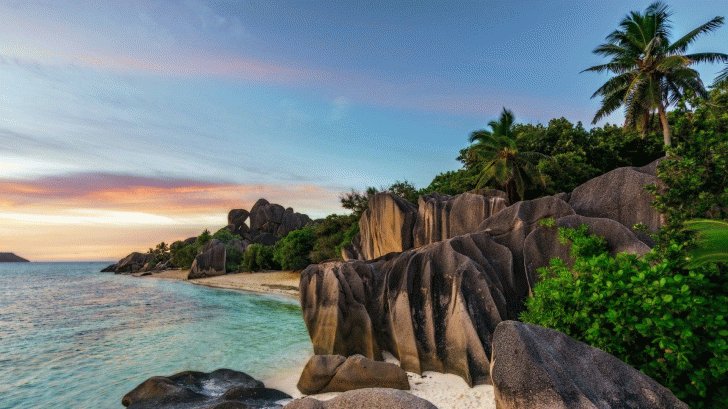 Image source: Pinterest
Seychelles - the dream place for many travelers and tourists. One of the most visited areas is Anse Source D'Argent, with its golden sand, boulders, and crystal-clear water. A person can spend a whole day here because of nearby restaurants and other things that entertain vacationers. So, this beach is rightly on our list of 30 beautiful beaches.
Tulum, Mexico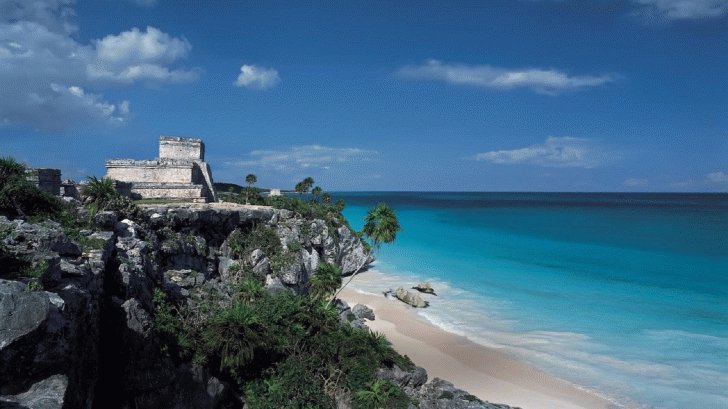 Image source: freewallpapers.com
This town in Yucatan Peninsula is adventurous for visitors. Why? Its natural beauty, lush jungles, cenotes, and white-sand beaches made this place stand out as a perfect holiday destination. The most beautiful beach we can visit here is Playa Paraiso beach.
Cala Goloritze, Sardinia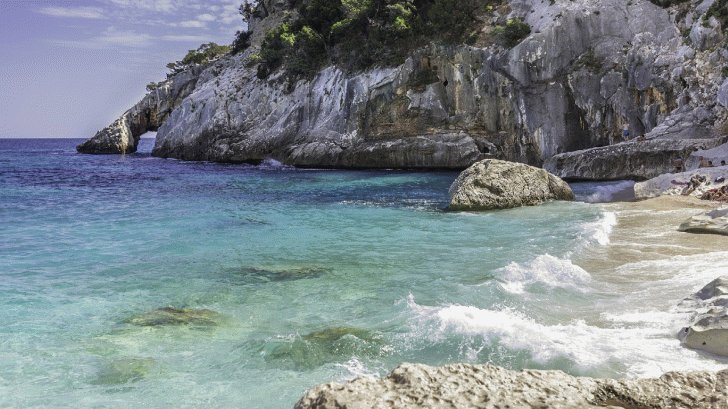 Image source: pixabay.com
Among many beaches in Sardinia, Cala Goloritze is a paradise-like place surrounded by 500 meters-high (appr. 1 650 ft) cliffs, and small pebbles on the shore resemble snowflakes. Because of this beauty, the beach stands as the National Monument of Italy. Knowing all these facts, you may try your best to get there.
The Baths, British Virgin Islands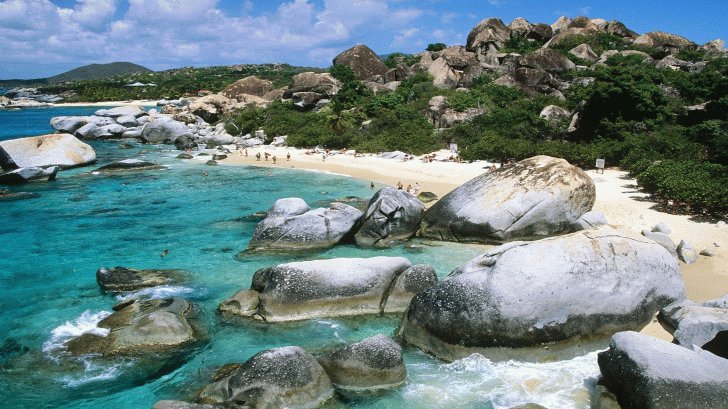 Image source: Pinterest
The largest island of the BVI archipelago, Virgin Gorda, is known for its unique park called the Baths. Besides white sand, we can see massive boulders formed during centuries due to volcanic eruptions. Snorkeling and scuba diving are popular activities that tourists enjoy here.
Tangalle Beach, Sri Lanka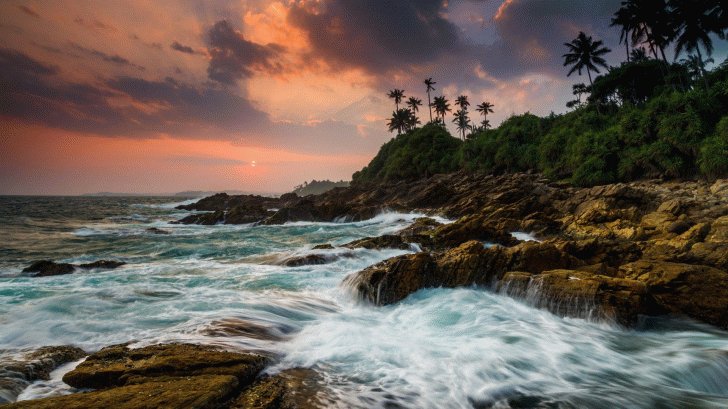 Image source: Pinterest
If you are wondering to find a quiet place for spending your vacation, Sri Lanka has one of the best beaches. The Tangalle Beach turned from a fishing village to a beautiful beach. There was a devastating tsunami in 2004, but it recovered and became like a paradise. Because of the reefs that are catching waves, it gives a natural jacuzzi effect.
South Beach, Miami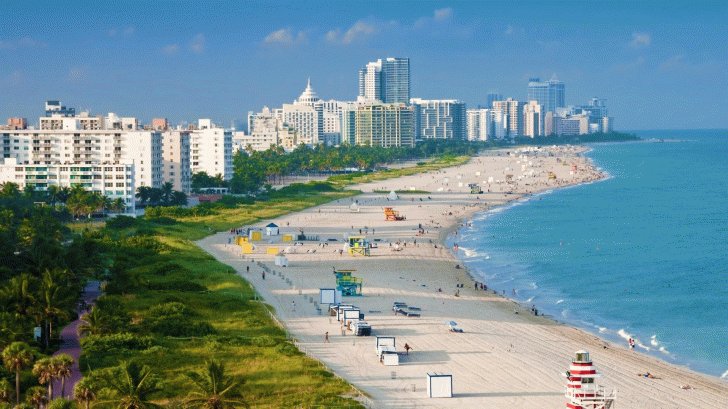 Image source: Pinterest
Also called SoBe, Southern Beach is in a popular area of Miami, thus becoming a luxurious place. Here vacationer has too many options for spending a day on this beautiful beach, starting from shopping and swimming. Also, this place hosts numerous events like volleyball tournaments, music shows, and so on.
Kaputas Beach, Turkey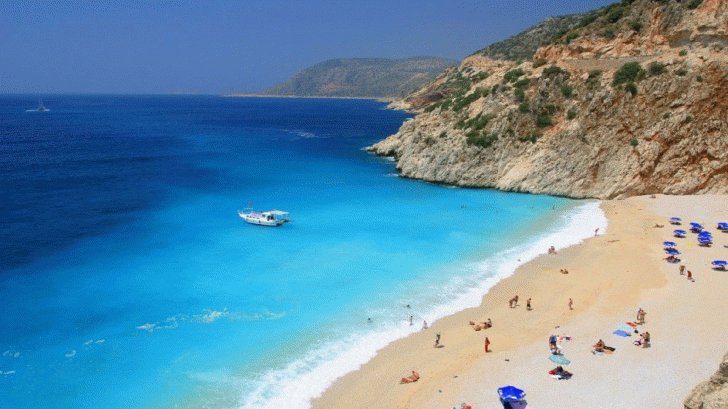 Image source: Pinterest
Although a tiny beach, Kaputas Beach deserves to be placed among the 30 most beautiful beaches. This small beach surrounded by high cliffs and eye-catching views is like a diamond in the Mediterranean Sea. Besides these here we can see various plants for our enjoyment.
Playa Manuel Antonio, Costa Rica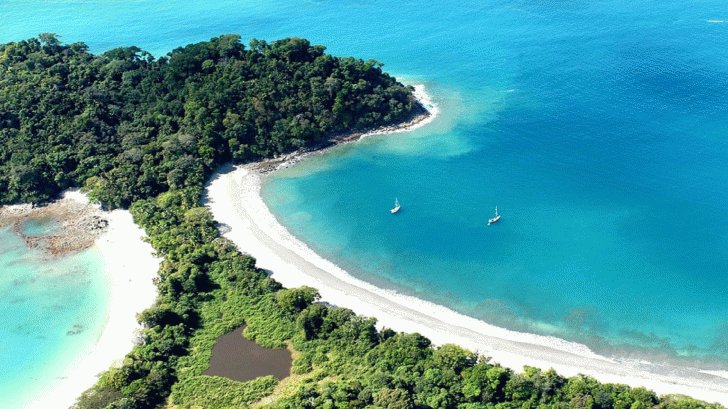 Image source: costarica.org
Rich biodiversity is one of the many noticeable things in Manuel Antonio Park. Besides this, it has a small but beautifully colored beach with stunningly breath-taking sunsets. Fully isolated from civilization, Playa Manuel Antonio is the calmest beach in Costa Rica.
Zlatni Rat Beach, Croatia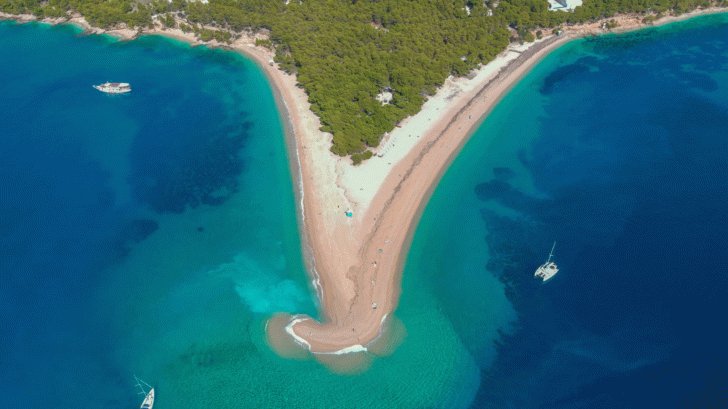 Image source: absolut-charter.com
Also called Golden Horn, this cape proved to be a beautiful beach in the Mediterranean Sea. You barely find a beach with such an original shape, and for this reason, famous magazines describe it as the most spectacular beach in the world. Together with pine trees, you will feel here like in paradise.
El Nido, Palawan, Philippines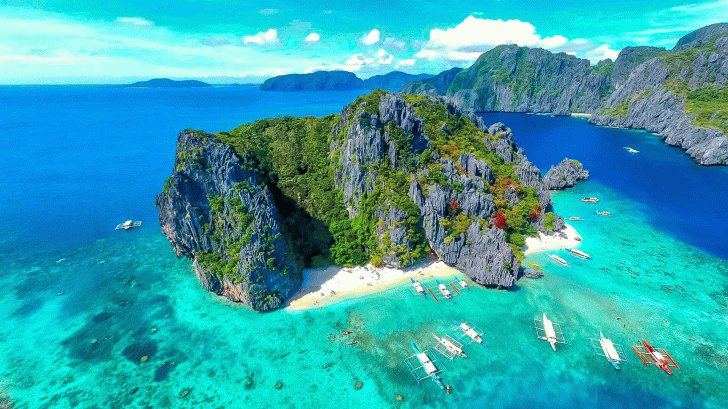 Image source: projectlupad.com
El Nido beach stretched for 400 sq km (249 sq mi) in Palawan Island. Here we can meet five marine turtle species while there are seven species in the world. That is why they call this resort El Nido, which translates as the Nest. Besides them, this beautiful beach attracts visitors with its coral reefs and rock formations.
Koekohe Beach, New Zeeland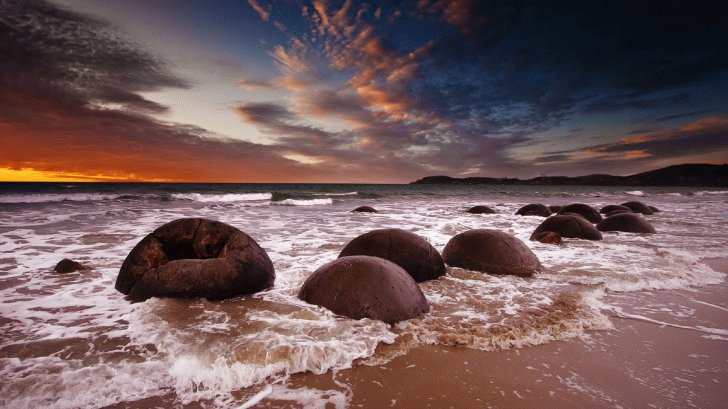 Image source: windows10spotlight.com
In the South Island of New Zeeland, after passing the Dunedin City, you will see a surprisingly beautiful sight of Koekohe Beach. This place is known for its mysterious boulders, semi-covered into the sand, they look like balls. The exact formation of these stones is unknown, but it contributes to the whole beauty of this beach.
Cabo San Juan De La Guia Beach, Colombia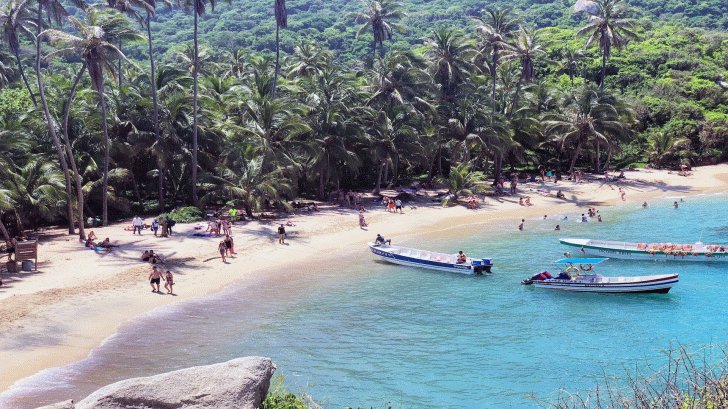 Image source: parquetayrona.com
The most admirable resort, Cabo San Juan, connects tropical forests with the blue sea. Surrounded by hills, this place has a cabin on it, from where you can relax watching beautiful sights and lay in hammocks. This beach deserves to be among the 30 most beautiful beaches.
Navagio Beach, Greece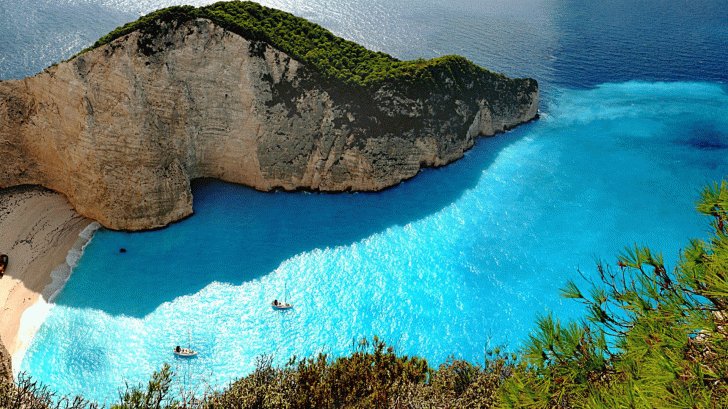 Image source: Pinterest
While being a famous and beautiful resort destination, it is hard to get there because of its shape and location. But efforts are worth it! The C-shaped cliffs allow tourists to take memorable photos, relax or find a calm place for relieving stress.
Copacabana Beach, Brazil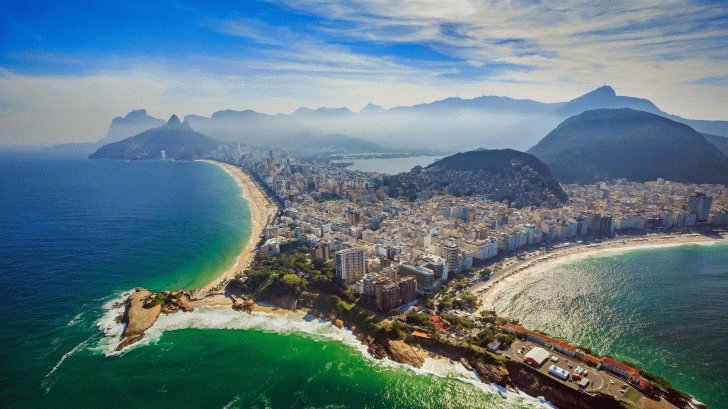 Image source: mocah.org
When talking about beaches, we can not ignore Copacabana – the most famous beach in all around the world. Overcrowded by natives and tourists from all parts of the earth, this place is always noisy. Perfectly mixed with civilization, it is easy to reach Copacabana. The beach has many things for entertainment, such as sand-soccer fields or soccer volleyball pitches.
Seven Mile Beach, Jamaica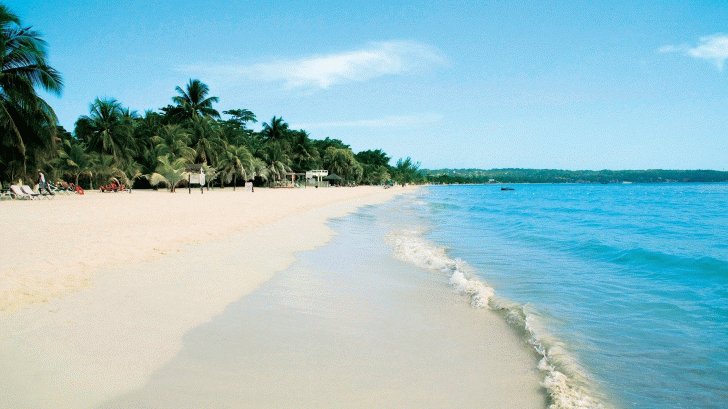 Image source: Pinterest
Seven Mile beach stands out like a shining diamond among thousands of beaches in the Caribbean Sea. White sand, clean water, tropical climate, and history connected with pirates truly make it attractive. Palm trees, together with the shining sun, could relax you and give you as much Vitamin D as you like.
Plage de Tahiti, France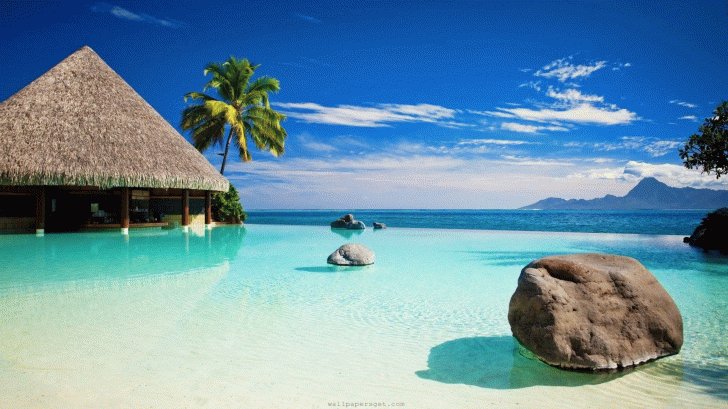 Image source: Pinterest
On the well-known St-Tropez peninsula, there is Plage de Tahiti, which has private and public areas. Although the entrance is free, be ready to pay some fee for several places on the beach because hotels and restaurants own much of its territory. But this rule works only in private areas.
Bahia Gardner, Galapagos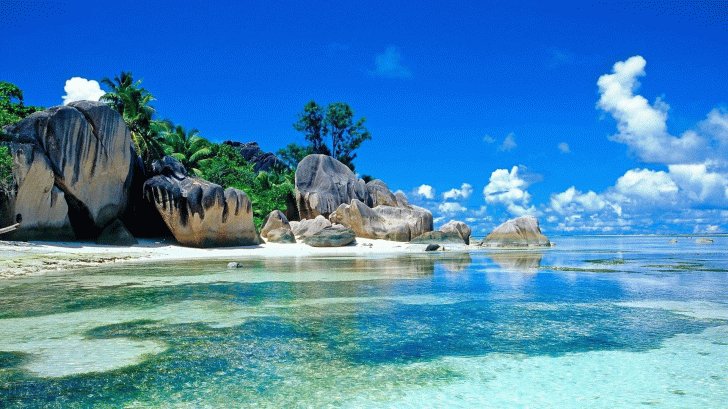 Image source: Pinterest
On the oldest Galapagos island, there is a long white beach called Bahia Gardner, the home of sea lions, turtles, iguanas, and mockingbirds. One of the best entertaining activities on this beautiful beach is snorkeling and diving. You can only imagine an underwater world filled with colorful fish and natural beauty.
Comillas Beach, Spain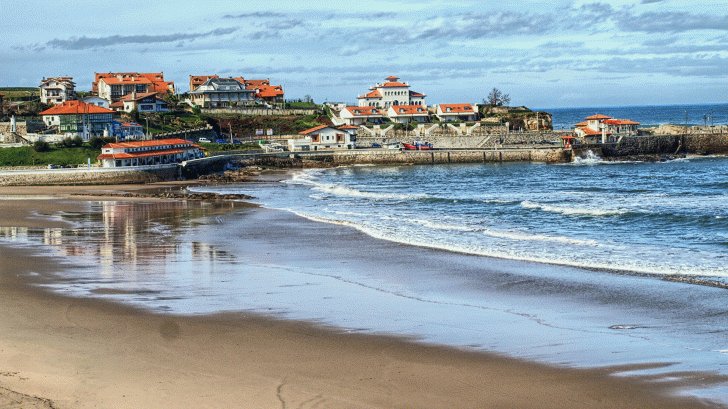 Image source: 1zoom.me
Near Oyambre Natural Park, you will see a 900 m (3 000 ft) long beach called Comillas. Located in the heart of the town it is easy to get there any time of the day. This beautiful beach has high waves and therefore is the right place for windsurfing.
Bali, Indonesia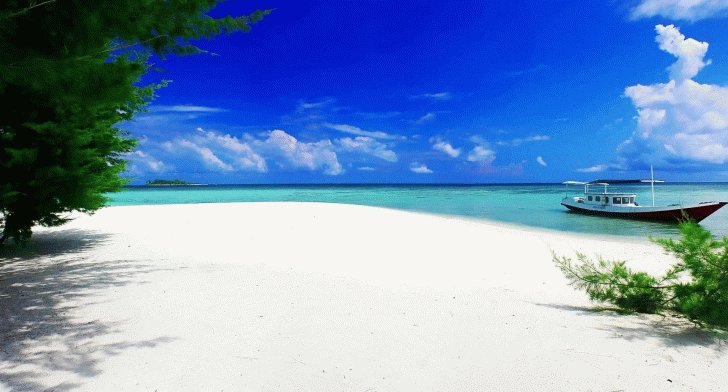 Image source: Pinterest
There is a little paradise where the Indian Ocean meets Bali sea – Bali island. Among the 30 most beautiful beaches, Bali's beaches are truly unique and attractive. Besides them, a tourist can enjoy with Marine park, old temples, and surfing.
Tavarua, Fiji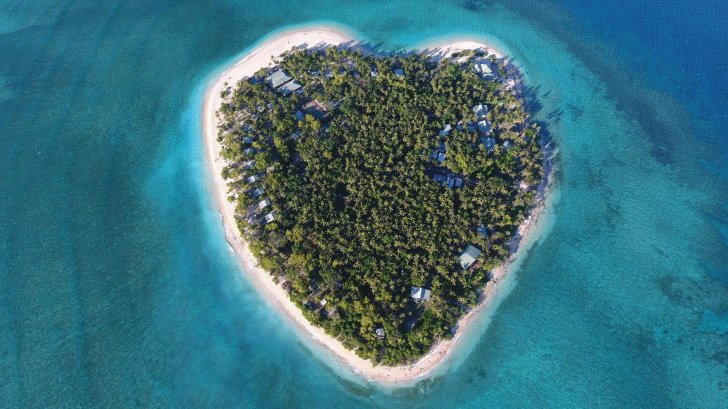 Image source: Pinterest
Imagine an isolated island resort surrounded by blue ocean, a white sand beach, a mysterious underwater world, open bars, surfers, spa massage, and fishing places deep into the Pacific Ocean. It is not a dream but Tuvarua Island - a modern paradise. You can hardly find a beach more beautiful than this one.
Matira Beach, Bora Bora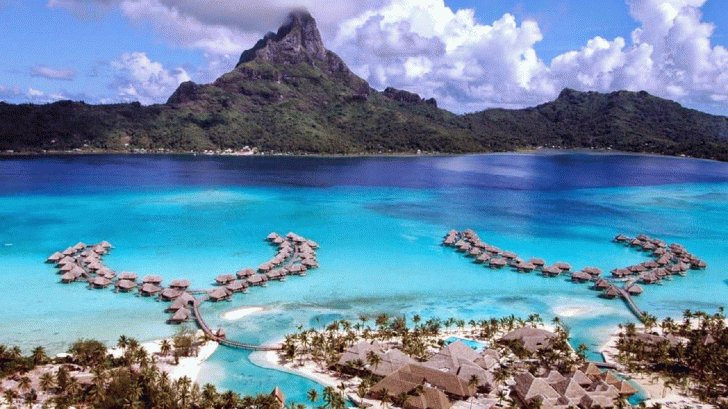 Image source: Pinterest
Although 29 km (18 mi) long, Bora Bora stands as the Romantic Island with its magic beaches, relaxing atmosphere, and beautiful hotels. The tourists can visit this land any time of year because of the tropical climate and taste the coconut, vanilla, and local seafood.
Maunday's Bay, Anguilla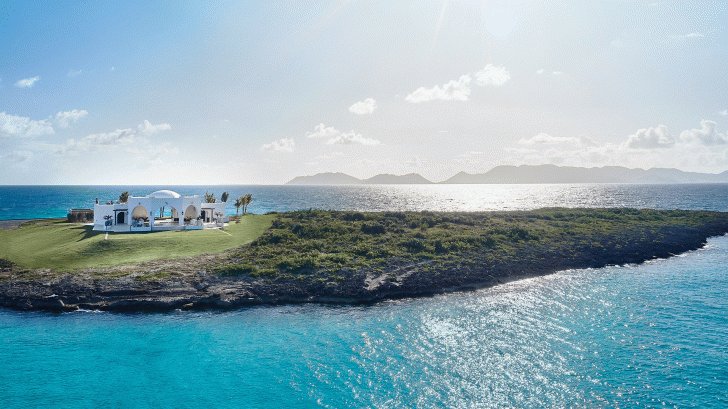 Image source: flytradewind.com
In Anguilla Island, Maunday's bay stands as one of the desirable places for its beautiful beaches. A variety of things are here for your enjoyment, such as snorkeling, sunbathing, or aqua park for kids. So, this place is worth visiting!
Burleigh Heads, Australia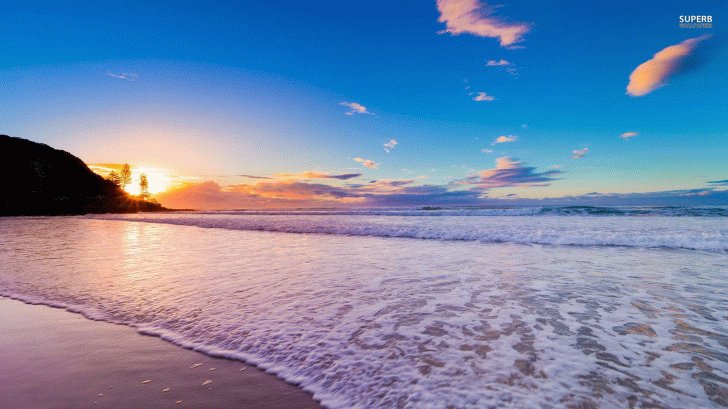 Image source: Pinterest
Placed in Queensland, Burleigh Heads is a National Park because of its rare beauty and old formation. Being near the Gold Coast city, it is easy to get there and admired as one of the favorite relaxing destinations for locals. The beach's beauty helps vacationers to find relief from daily stress.
Maldives Island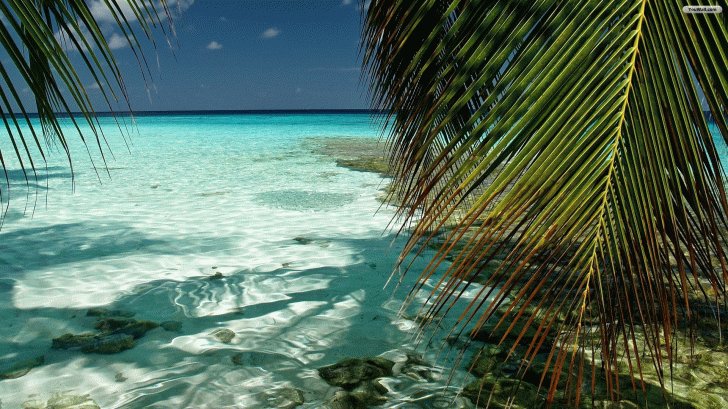 Image source: interest
A dream place for every tourist who likes tropical nature – that is how we call 1 200 small islands in the Indian Ocean. A truly romantic atmosphere, stunningly beautiful sunsets, and lots of entertaining activities attract millions of tourists each year to the magic beaches of the Maldives.
Hienghene, New Caledonia
Image source: Pinterest
Have you ever seen such a wonderful place shown in the image? Hardly! We understand why this rocky island with its beautiful beach attracts many visitors. Being here, you definitely would want to see waterfall Tao - a breath-taking wonder of nature.
Cabo San Lucas, Mexico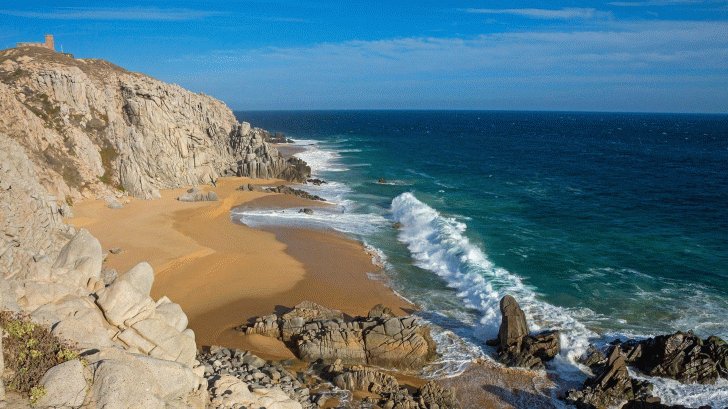 Image source: Pinterest
Cabo San Lucas is a place with exceptional beauty - the final one on our list of 30 most beautiful beaches. Among the rocks, divers can witness an incredible underwater world with colorful sea creatures in it. If you are tired of such activities, an eye-catching sunset or just walking on the beach will help you find inner calm.