35+ Must-Watch TV Series of All Time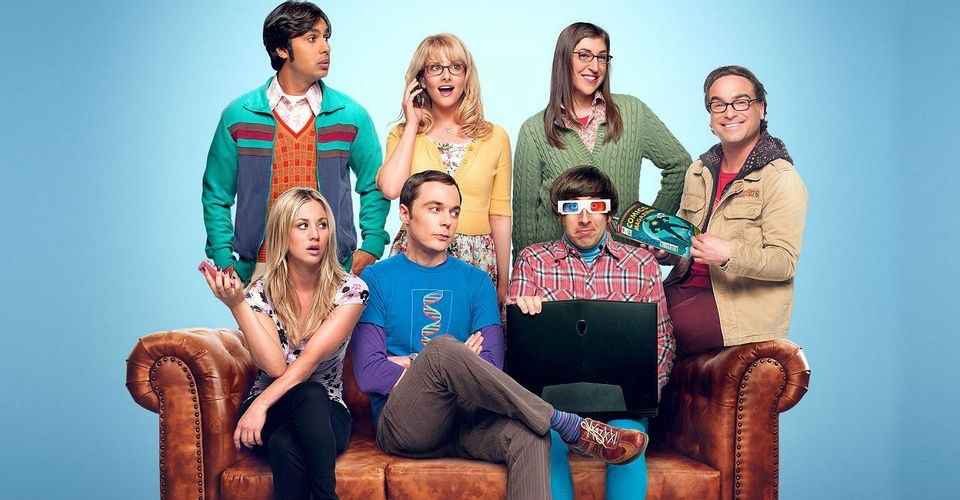 Image source: screenrant
Are you looking for some of the best TV shows? The last two decades have been the golden age of TV series. The TV series listed in this article are full of fascinating and engaging character stories.
Some of them are sit-coms, historical dramas, fantasy, and more.
So, read on to find out which shows are said to be the must-watch TV series of all time.
Breaking Bad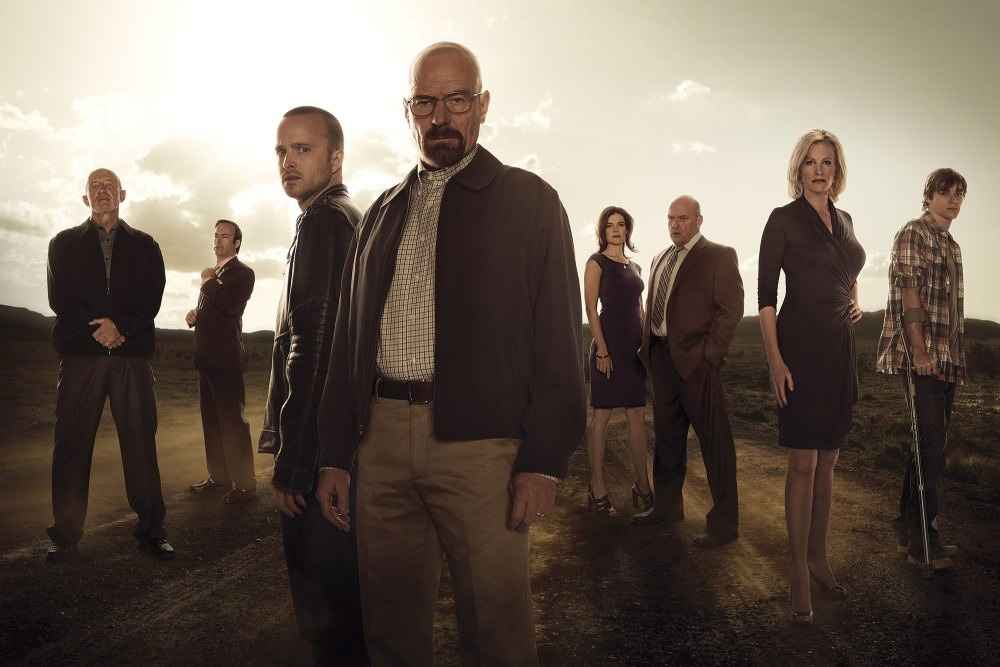 Image source: Frank Ockenfels/AMC
"Breaking Bad" became one of television's great series with its highest-ranked episodes. The plot follows the life of a chemistry teacher, Walter White, starred by Bryan Cranston. He is involved in cooking crystal meth after finding out about his terminal lung cancer diagnosis. The series got extremely popular when the final season was released in 2013, and the audience grew from 2 million viewers to 10 million.
The Walking Dead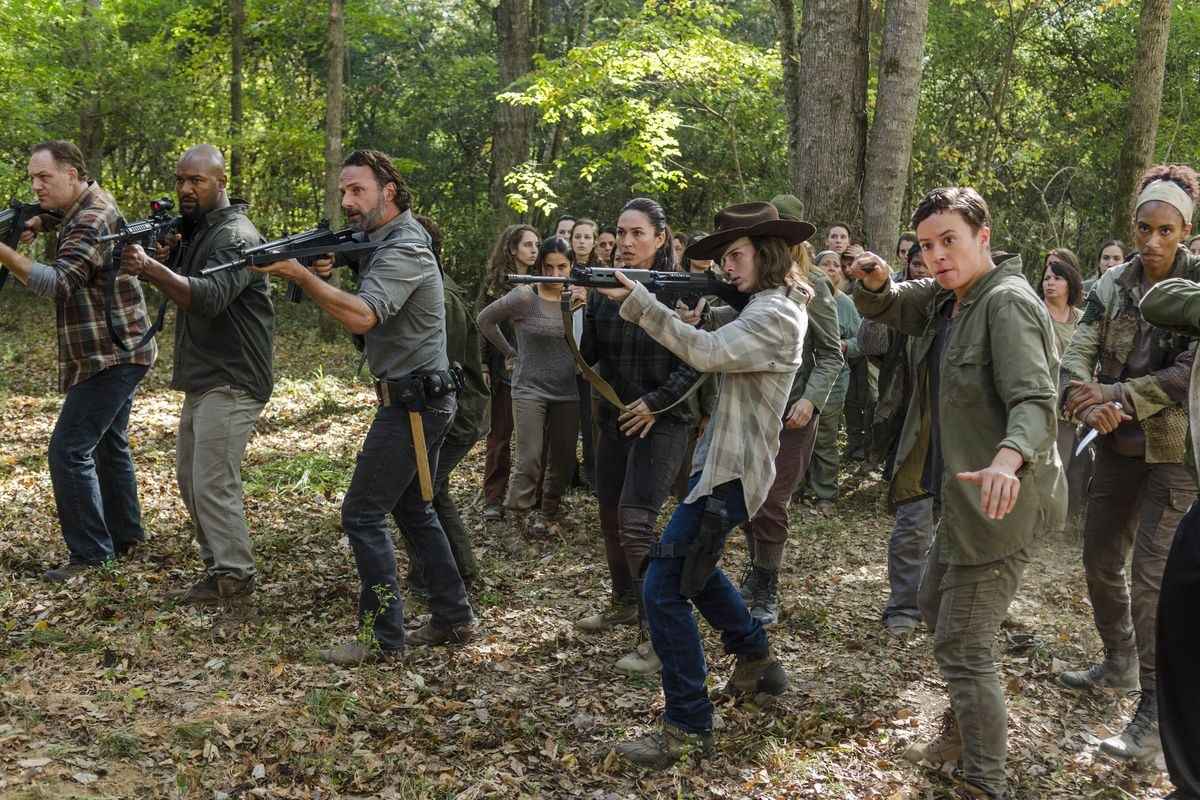 Image source: insidemediatrack.com
"The Walking Dead" is a story of survivors who are led by Rick Grimes, a former police officer, starred by Andrew Lincoln. The TV series depicts the effects of living in a post-apocalyptic world on civilized people. "The Walking Dead" outperformed all the other series in the US for the 2019-2020 season.
Friends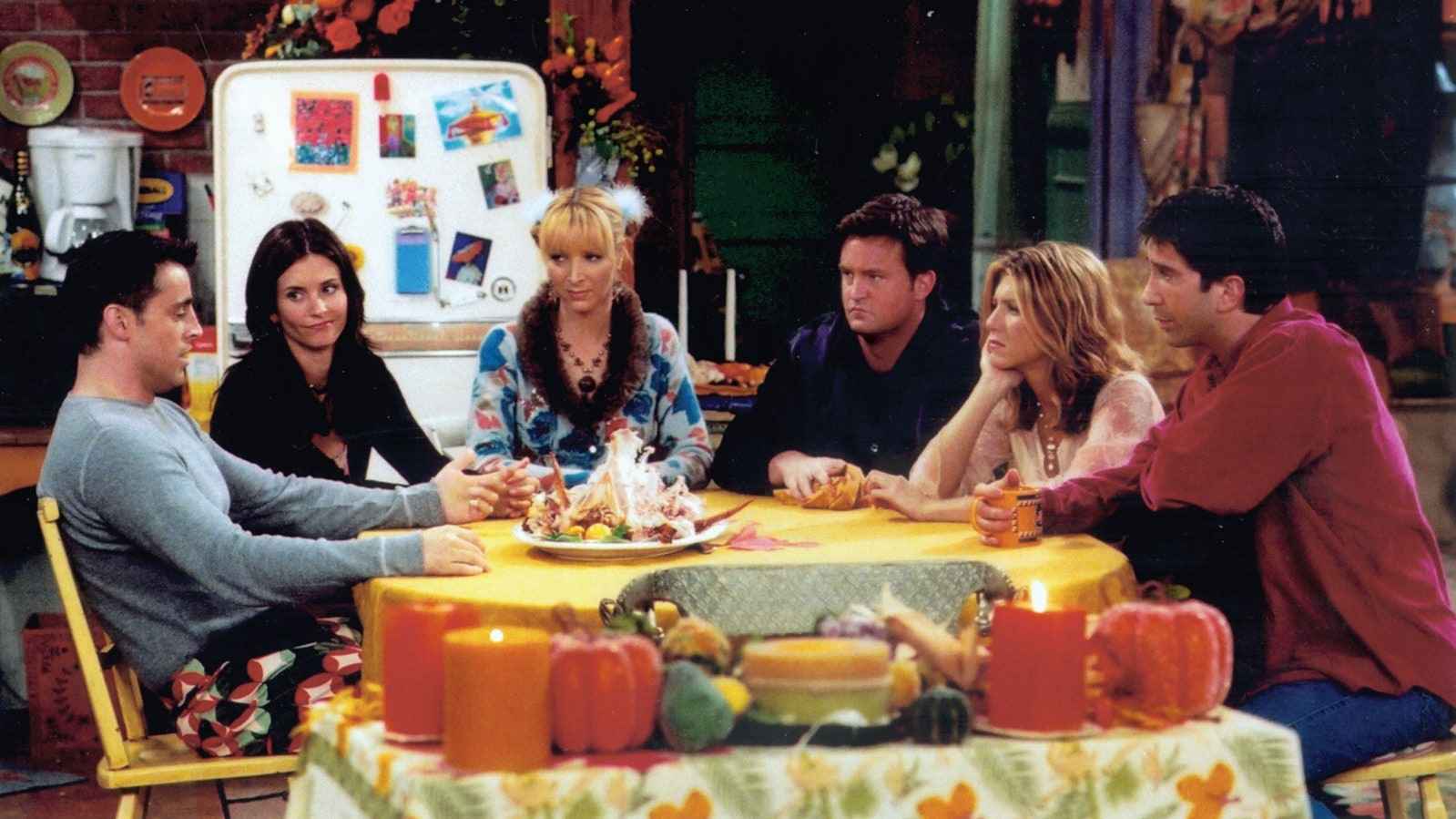 Image source: revistagq.com
Everyone knows a couple of Jennifer Aniston's Rachel and David Schwimmer's Ross alongside Joey, Chandler, Monica, and cranky Phoebe. They were the characters of the iconic sitcom "Friends" that premiered in 1994. Although the series came to an end in 2004, it remains one of the funniest shows.
Grey's Anatomy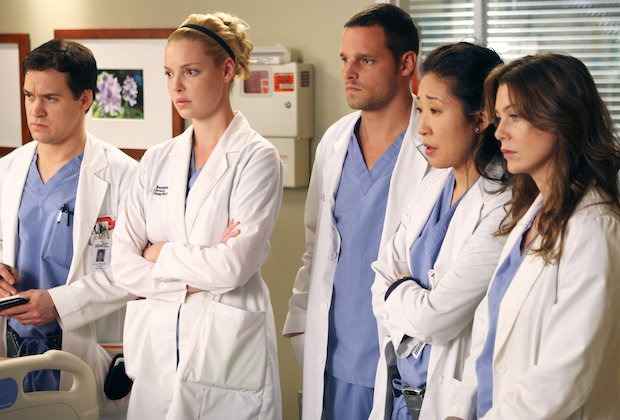 Image source: ABC
"Grey's Anatomy", a medical drama, first appeared on ABC in 2005. The series follows the life of medical mentors and their surgical interns. The creator of "Grey's Anatomy" Shonda Rhimes, wanted to emphasize strong female characters and the diversity of casts. The series won Golden Globe for the best drama in 2007 and earned Emmy Award nominations. Besides, two spin-offs were released based on "Grey's Anatomy" - "Private Practice" and "Station 19".
Vikings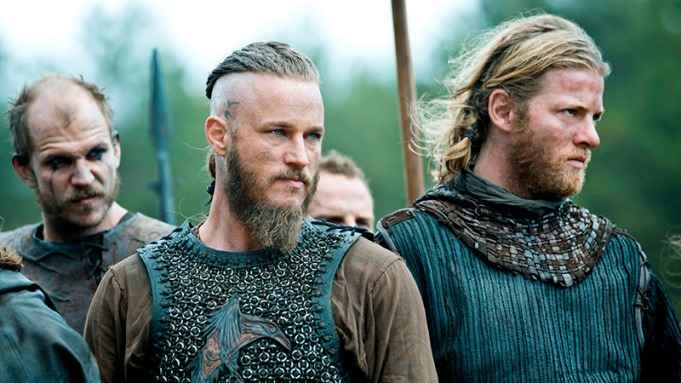 Image source: History Channel
The historical drama series "Vikings" was released in 2013 in Canada. In nine weeks, the number of its viewers grew up to 4.3 million. The series is based on the tales of early medieval Scandinavia and follows the story of Vikings' chieftain Ragnar Lodbrok starred by Travis Fimmel.
Game of Thrones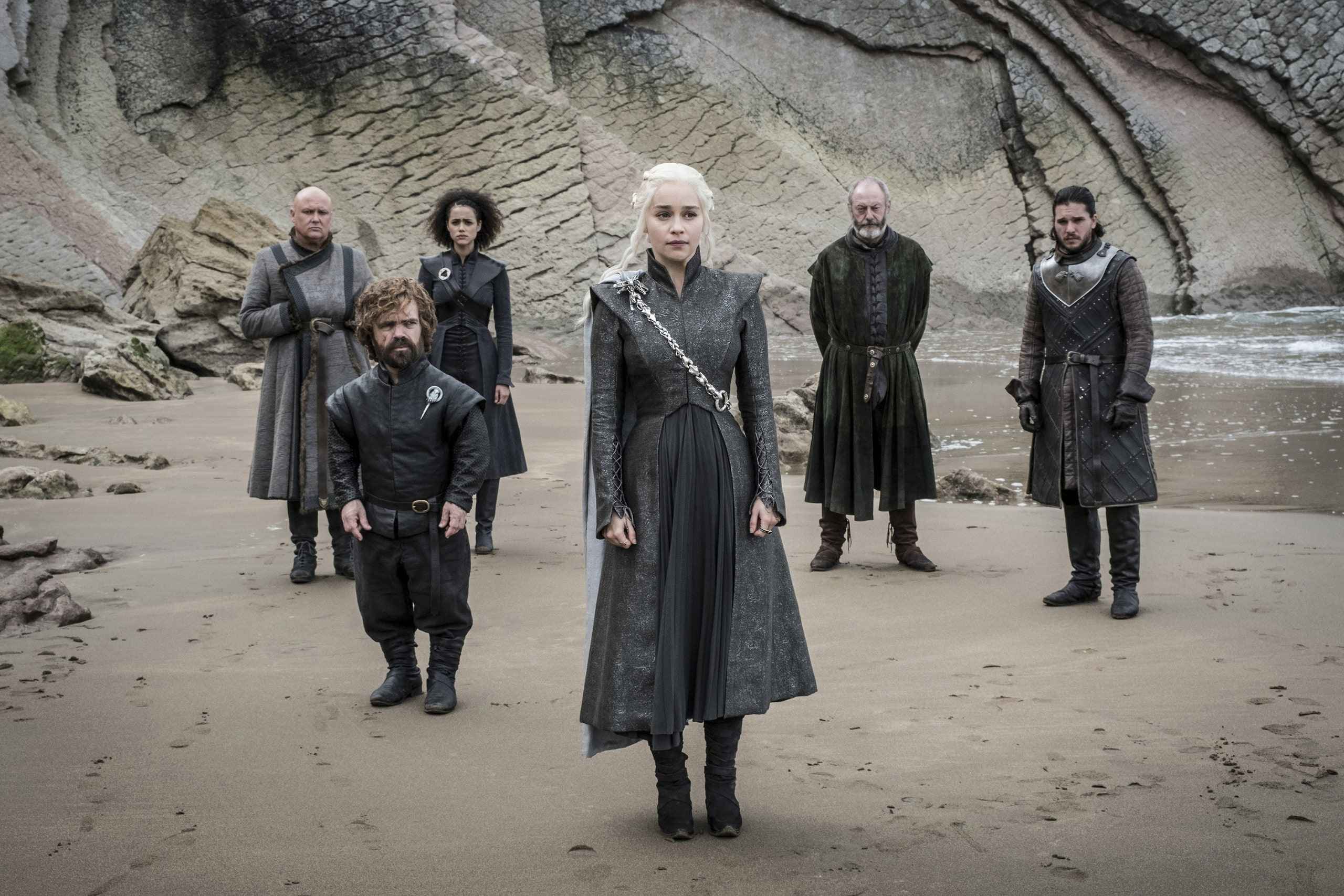 Image source: Macall B. Polay / HBO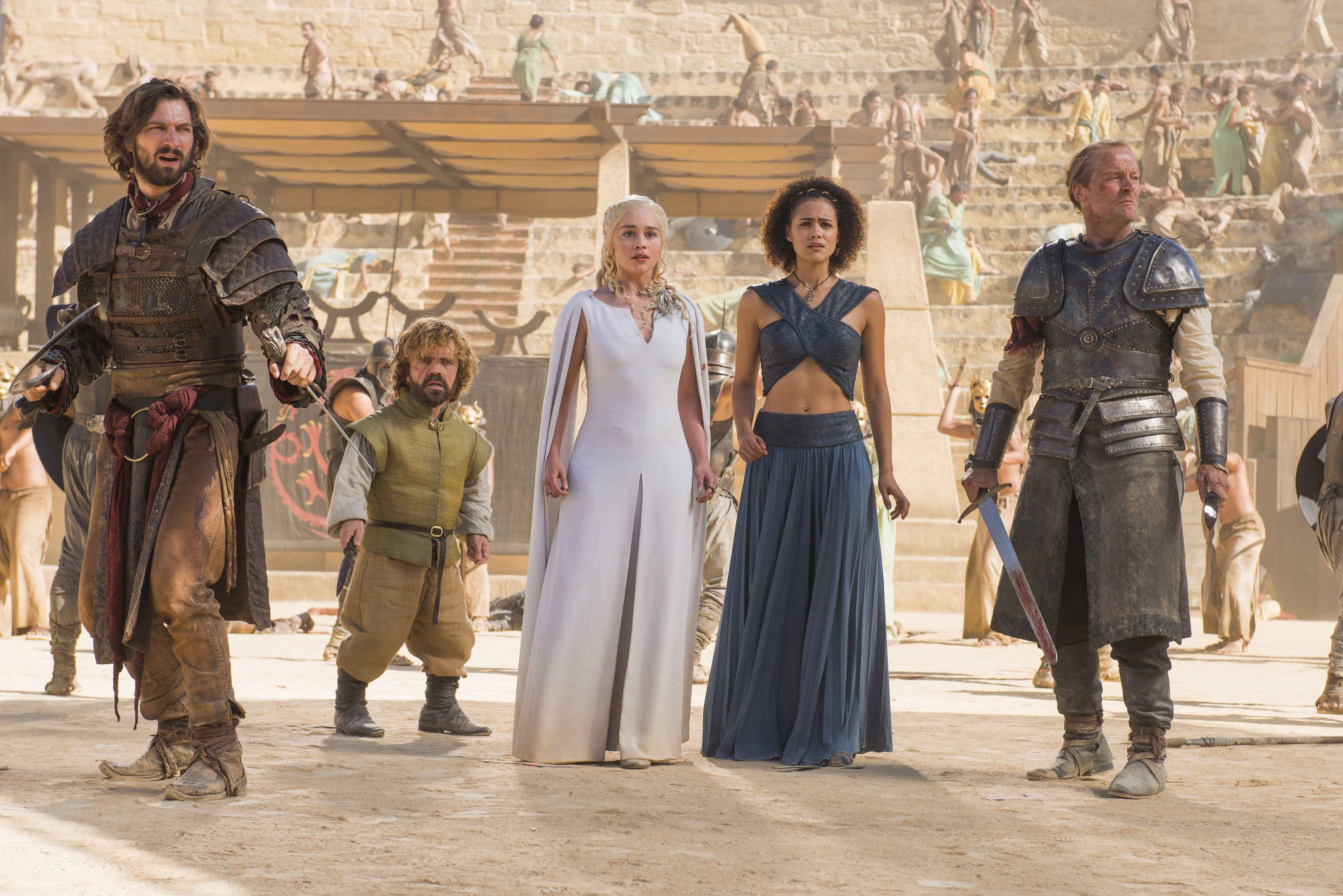 Image source: winteriscoming.net
"Game of Thrones", an epic TV show, is based on George R.R. Martin's series of books "A Song of Ice and Fire". The political thriller follows the story of nine noble families of Westeros, trying to take over the Iron Throne. The first four seasons of the HBO fantasy series are extremely high-ranked. The last season released in 2019 broke all the records with its number of viewers up to 18 million per episode.
The Leftovers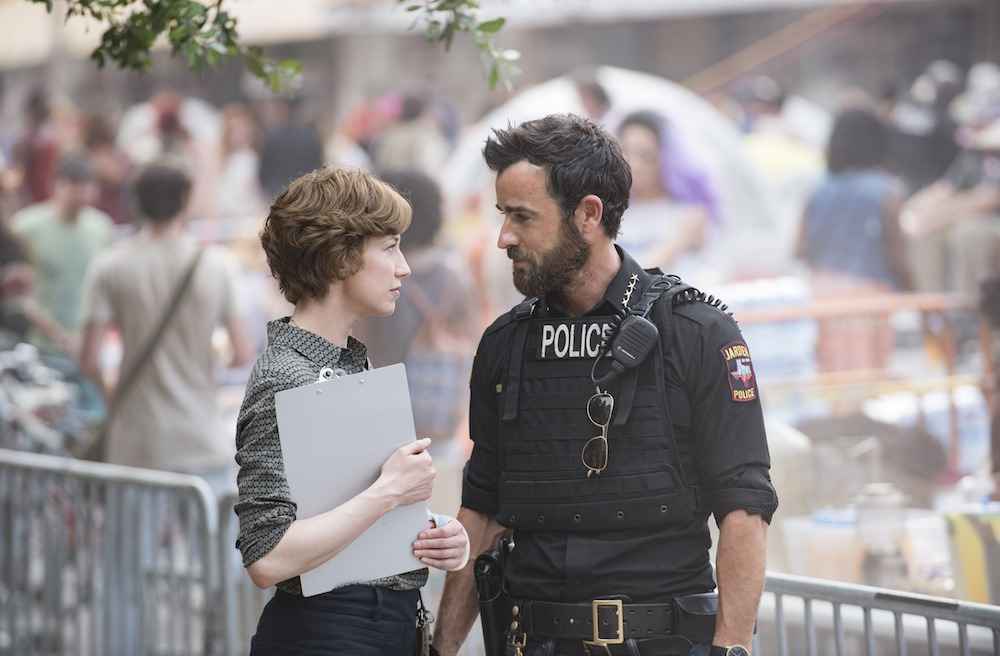 Image source: Van Redin/HBO
"The Leftovers" was named as one of the ambitious series of the decade after its release in 2014. It's a mystery drama that takes place in the city of Mapleton, New York. After 2% of humanity vanishes due to the unexplained global cataclysm, survivors live in despair and misery. The story centers on the Chief of Police, Kevin Garvey (Justin Theroux), and his surroundings. While it is expected this phenomenon is to be explained, we witness an interesting impact of global loss on humans.
This Is Us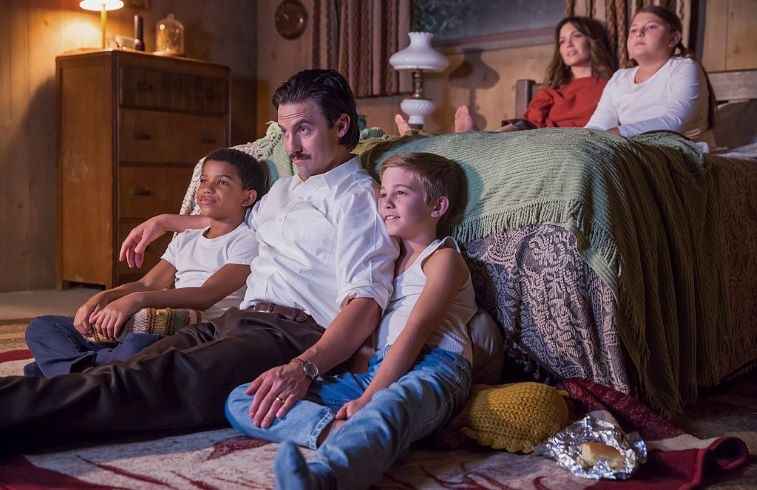 Image source: Batzdorff/NBCU
"This Is Us" is a family drama TV series that premiered on NBC in 2016. The series starred by Many Moore, Justin Hartley, and Milo Ventimiglia, follows the story of the three children and their parents. What viewers love about this TV show are the interesting storylines that happen in different time frames.
Black Mirror
Image source: theplaylist.net
"Black Mirror" is a TV show on Netflix that centers on modern society and the impact of technology on them. Instead of being interesting and entertaining, the series is rather creepy and disturbing because of the disastrous consequences of overusing technology. One of the episodes called "Bandersnatch" tells a story about a young coder and allows viewers to interact with the plot and even change it. Disturbing truth did not prevent "Black Mirror" from being one of the popular TV shows.
How I Met Your Mother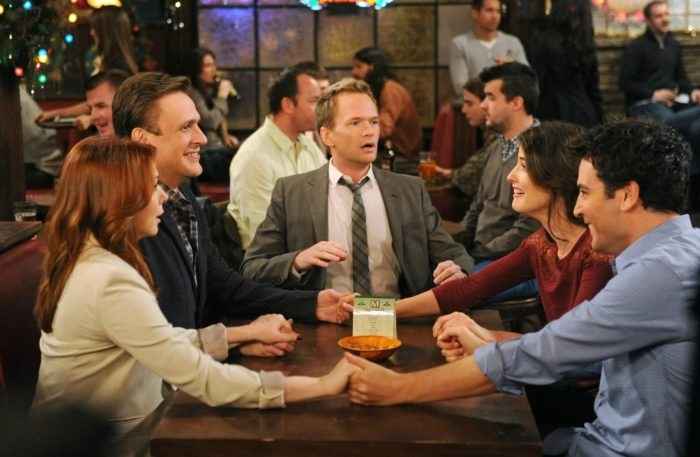 Image source: marcfreccero.com
This TV series stands out with a combination of dramatic and humorous elements. That's why "How I Met Your Mother" became popular after it was released in 2005. The show follows the story of Ted Mosby performed by Josh Radnor. In the series, Ted tells his children events that led their mother and him to meet each other.
Stranger Things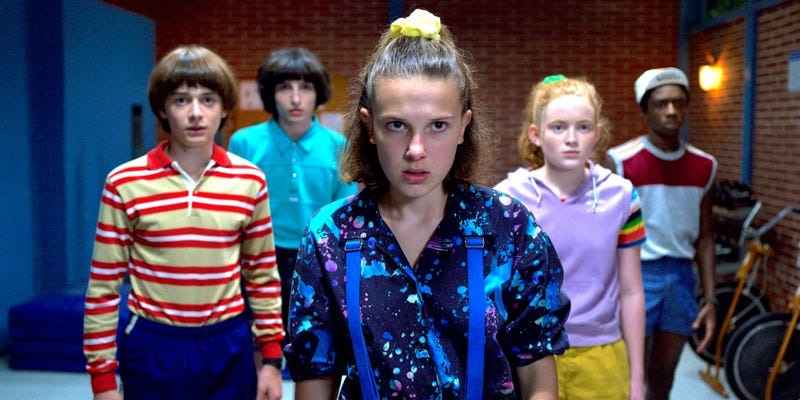 Image source: Netflix
"Stranger Things" is a series about supernatural phenomena and the adventures of a group of boys trying to find their missing friend. The story develops in the early 80s. Although "Stranger Things" was released in 2016, the Duffer brothers managed to create the details that fit in that period that made the series even more popular.
Homeland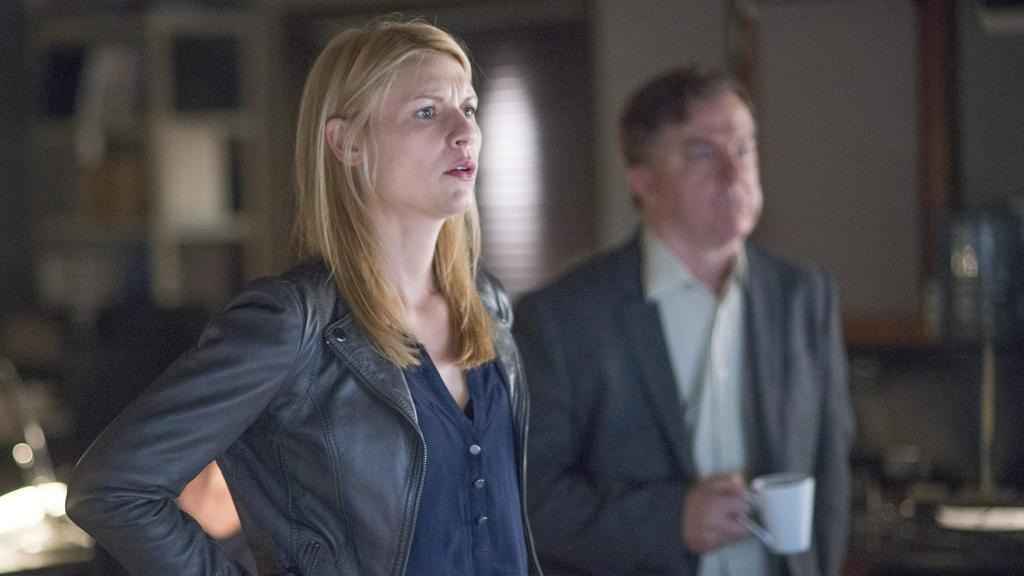 Image source: David Bloomer / Showtime via AP
An American political thriller "Homeland" is an addictive TV show created by Howard Gordon and Alex Gansa. The story is based on the series "Prisoner of War". The plot tells about a CIA operative starred by Claire Danes who is involved in the case of American prisoner Nicholas Brody (Damian Lewis) who may be still connected to Al-Qaeda.
Lost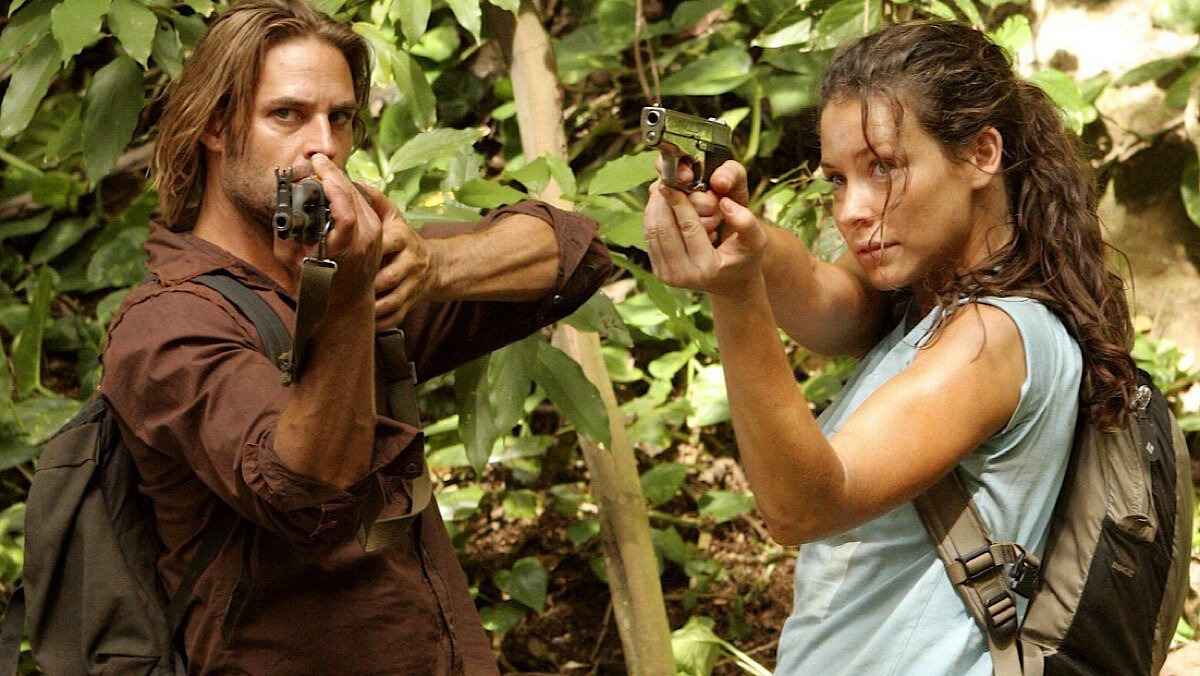 Image source: ABC
"Lost" is an American drama series that premiered on ABC in 2004. The show follows the story of survivors after Oceanic Flight 815 tragically crashes on the mysterious island. What made "Lost" one of the most popular series of the century is the combination of multiple timelines, backstories, characters' drama, and superb stars including Evangeline Lilly, Matthew Fox, and Josh Holloway.
True Detective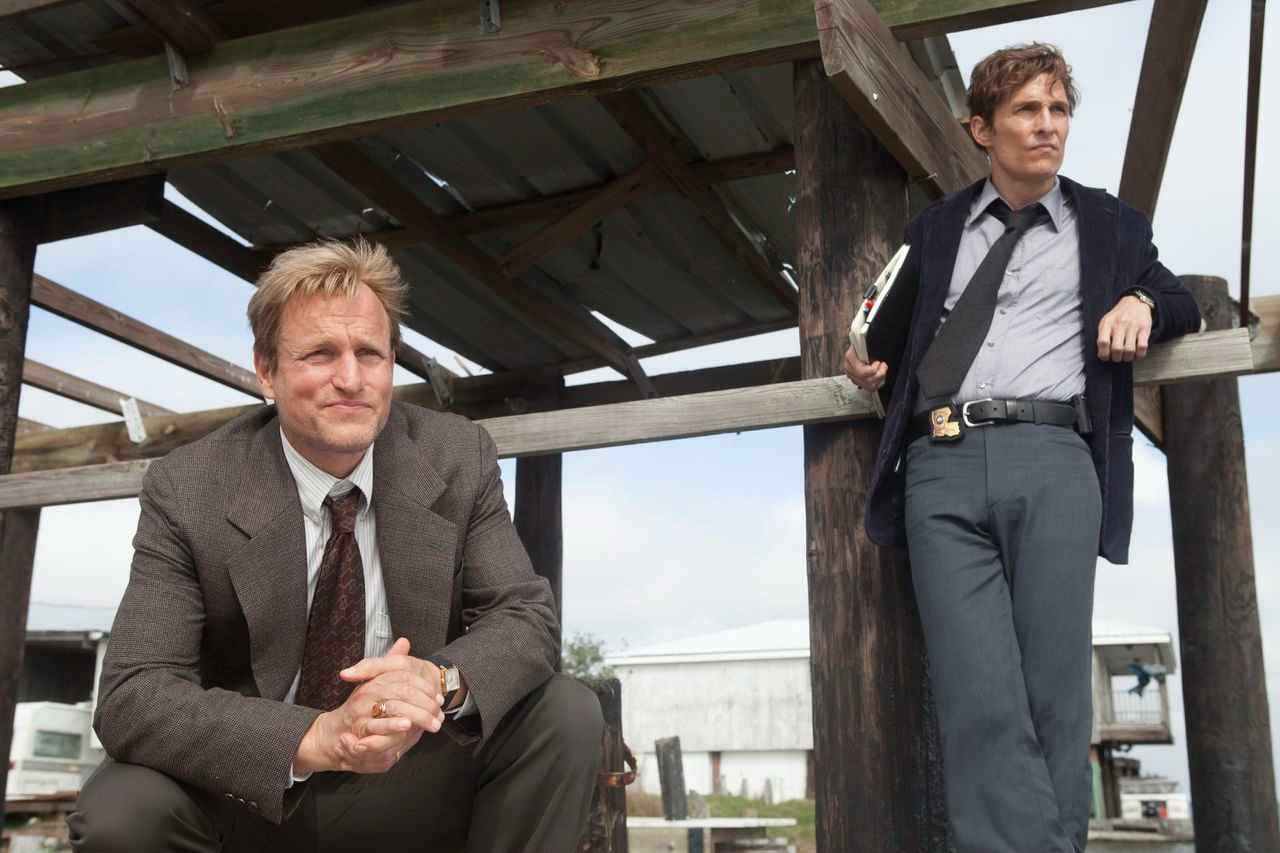 Image source: Jim Bridges/HBO
Released in 2014, "True Detective" is a seasonal anthology series about detectives trying to uncover mysterious crimes. Alongside the addictive plot, the success of the series was defined by the two stars performing there, Mathew McConaughey and Woody Harrelson.
The Office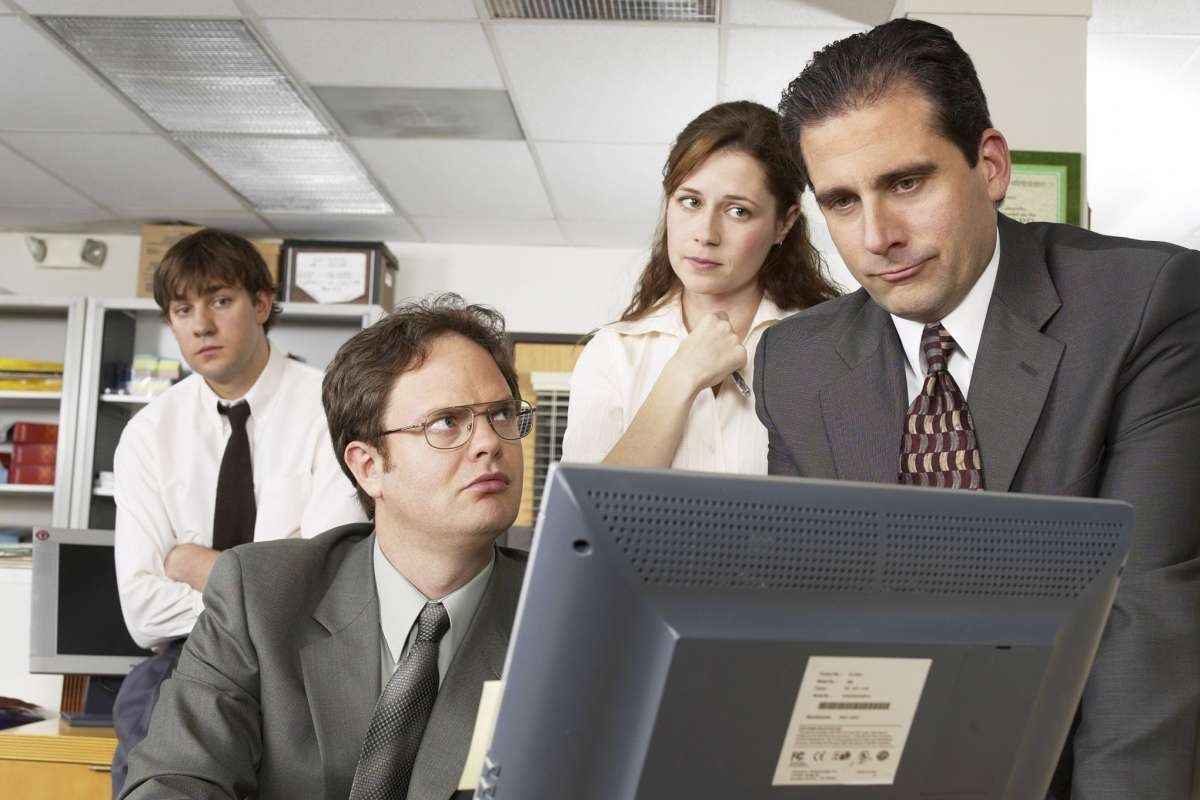 Image source: NBCUniversal via Getty Images
One of the first TV shows that adopted a documentary series format was "The Office". It depicts the work lives of office employees in the Dunder Mifflin Paper Company. The sitcom is popular due to its humorous expression of employees' difficulties and their unique characters.
The Sopranos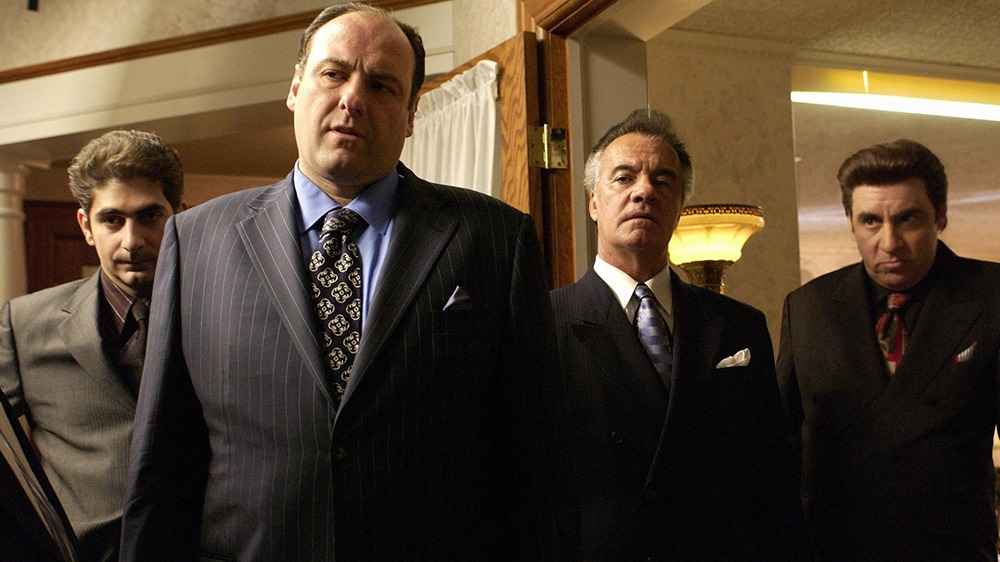 Image source: Anthony Neste/HBO
"The Sopranos" is an American crime drama series about a crime boss that visits psychiatrist Jennifer Melfi to deal with the struggle of criminal and family life. The TV show appeared in 1999 on HBO and immediately gained passionate fans. It is worth mentioning that 13 years after the final season, its viewership on subscription streaming hit 179% during the Covid-19 pandemic.
Mad Men
Image source: AMC
"Mad Men" depicts the life of Don Draper (Jon Hamm), a professional creative director in New York who tries to balance his work and personal life. The story takes place in the 1960s. The series ran on AMC in 2007, and it was shown to 3.3 million viewers when its finale episode was released in 2015.
The Simpsons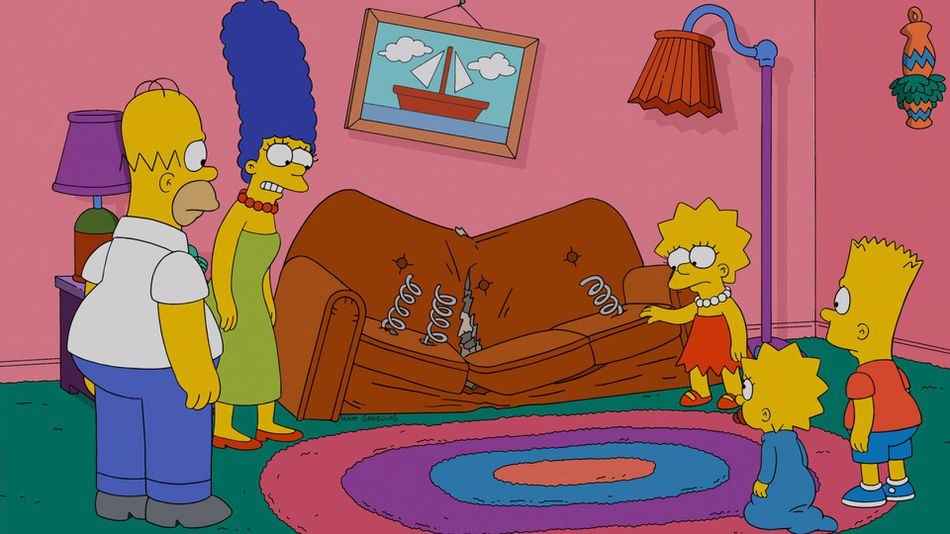 Image source: FOX
One of the iconic cartoons in the world, "The Simpsons" depicts Homer Simpson's family life. The longest-running American sitcom has been broadcasting since 1989. The TV show was created by Matt Groening for the Fox Broadcasting Company. It immediately became popular due to the comical situations that take place in the town of Springfield.
The Wire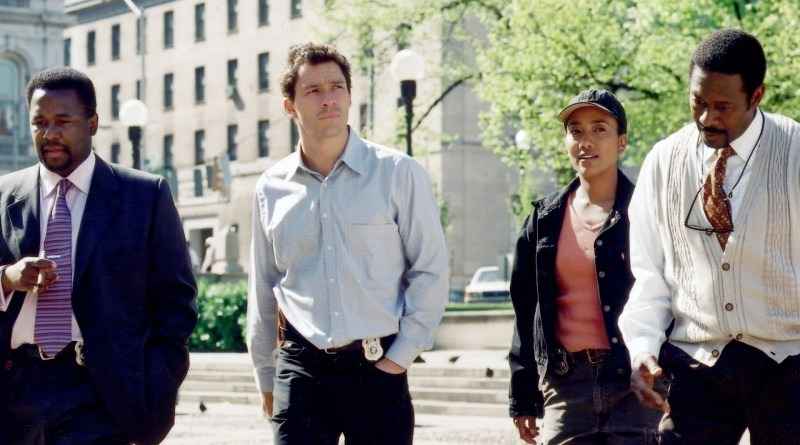 Image source: readysteadycut.com
"The Wire" was extremely popular since the day it was released in 2002. It was highly rated by critics as well as amateurs. The plot tells about the police investigation seen from the perspective of officials and criminals. The series is considered to be well-written and acted, although the characters were performed by small-name actors such as Dominic West, Sonja Sohn, Wendell Pierce, and Lance Reddick.
Orange Is The New Black
Image source: Netflix
"Orange Is The New Black" was named as viewers' favorite show on Netflix. The comedy-drama series created by Jenji Kohan follows the life of a woman in federal prison. Struggling to adjust to the environment, she is going through a lot of changes.
House of Cards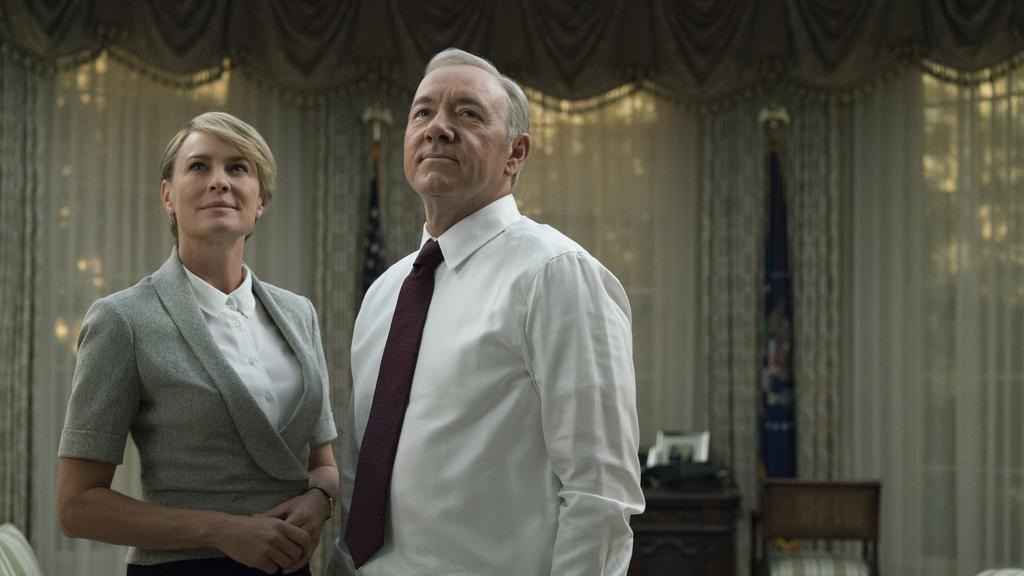 Image source: David Giesbrecht / Netflix
"House of Cards" is the first drama that received the major Emmy nominations, although it was only released online. It's a story about a congressman Francis Underwood played by Kevin Spacey, who tries to gain more power with his wife. The series became popular with a superb cast and interesting plot.
Peaky Blinders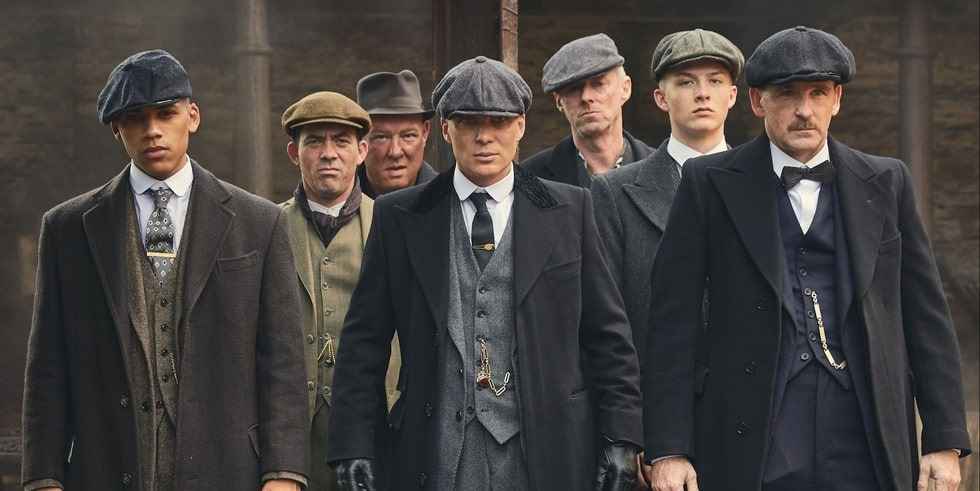 Image source: BBC/CARYN MANDABACH/ROBERT VIGLASKY
"Peaky Blinders" centers on the notorious family led by Tommy Shelby (Cillian Murphy) in the 1920s in Birmingham, England. The show with more than 3.3 million viewers per episode remained the most-watched drama on BBC.
Lucifer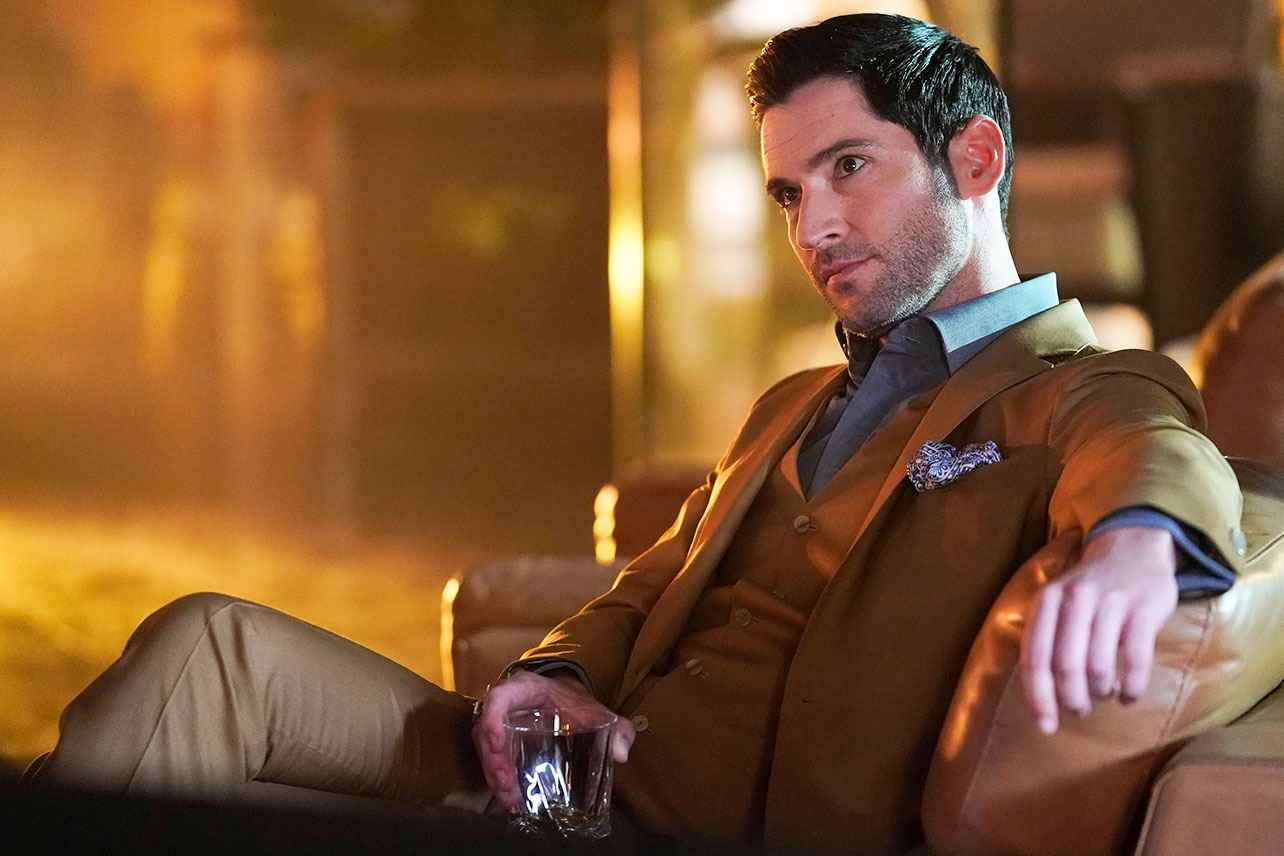 Image source: Everett Collection
"Lucifer" is a fantasy TV series that premiered on Fox in 2016. The show tells about the devil who is bored with life in Hell and decides to live in contemporary Los Angeles. Moreover, he gets involved with the police investigation in an attempt to solve criminal cases.
The Big Bang Theory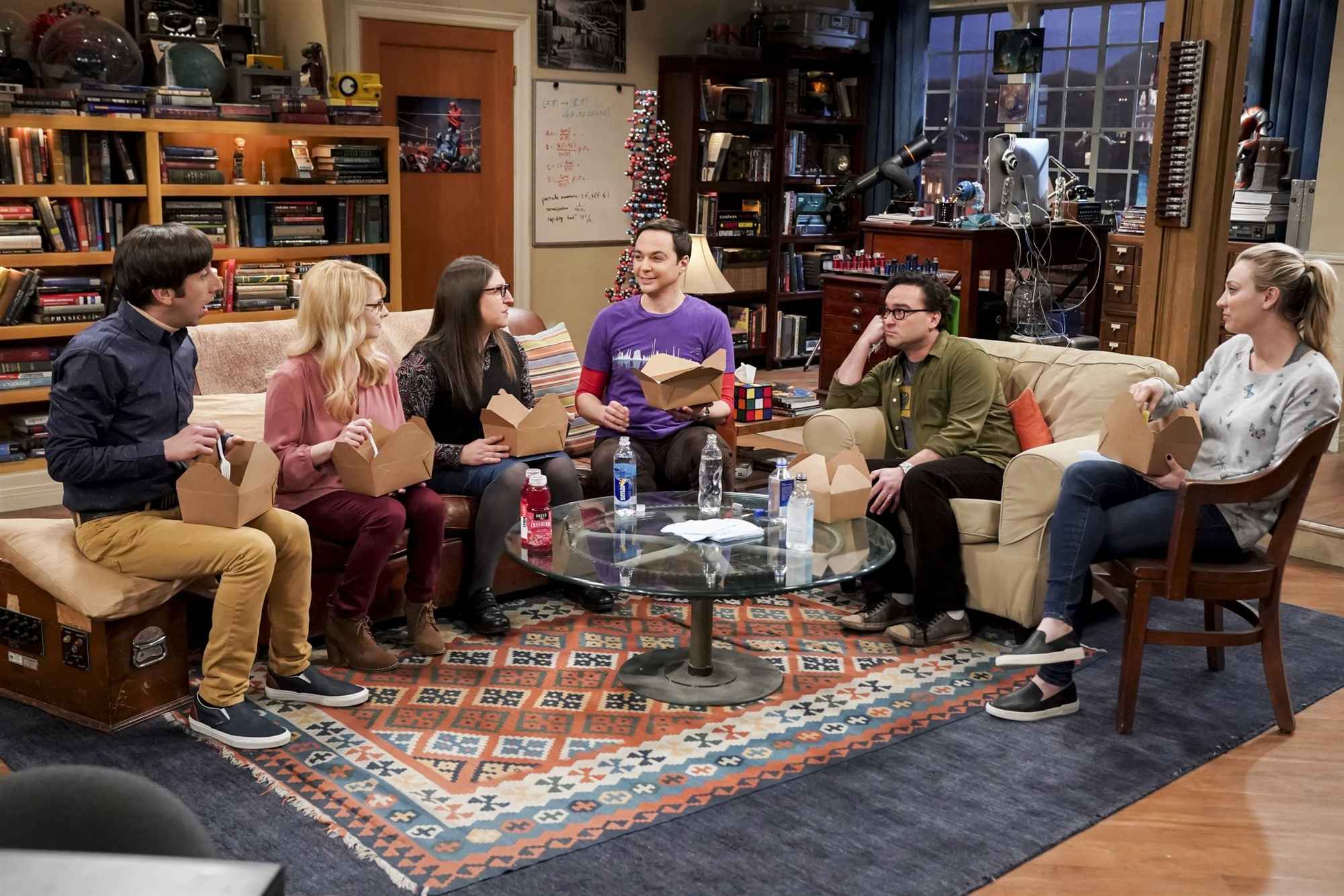 Image source: Sonja Flemming/CBS
One of the most successful comedies in television history "The Big Bang Theory" was released in 2007 and came to an end after 12 years in 2019. The series centers on the genius scientists Leonard and Sheldon played by John Galecki and Jim Parsons. After getting known to their new neighbor Penny (Kaley Cuoco), the friends figure out they don't know how to interact with people. "The Big Bang Theory" won seven Emmy Awards.
Avatar: The Last Airbender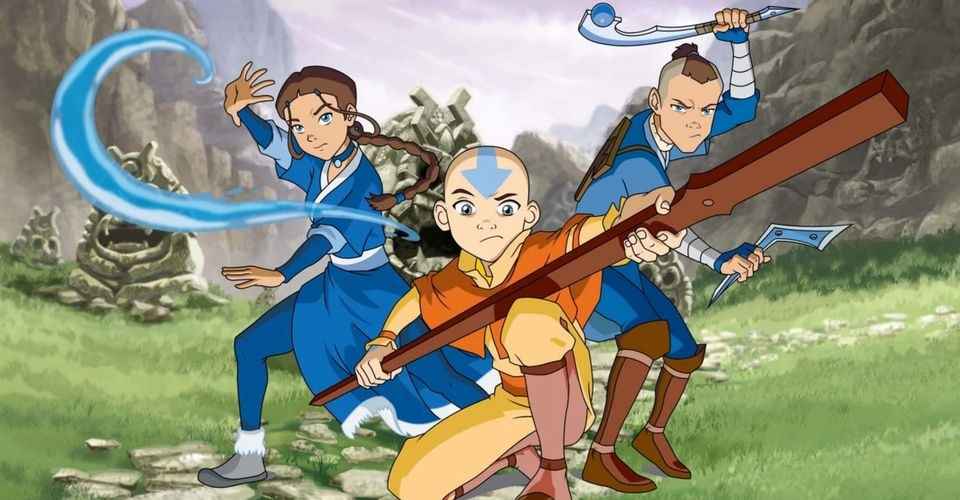 Image source: screenrant.com
"Avatar: The Last Airbender" is an animated TV series released on Nickelodeon in 2005. The show was popular with critics as well as the audience with 5.6 million viewers. "Avatar" depicts the story of a young boy called Aang who has a mysterious power to control natural elements and is trying to save the world with his friends.
Fargo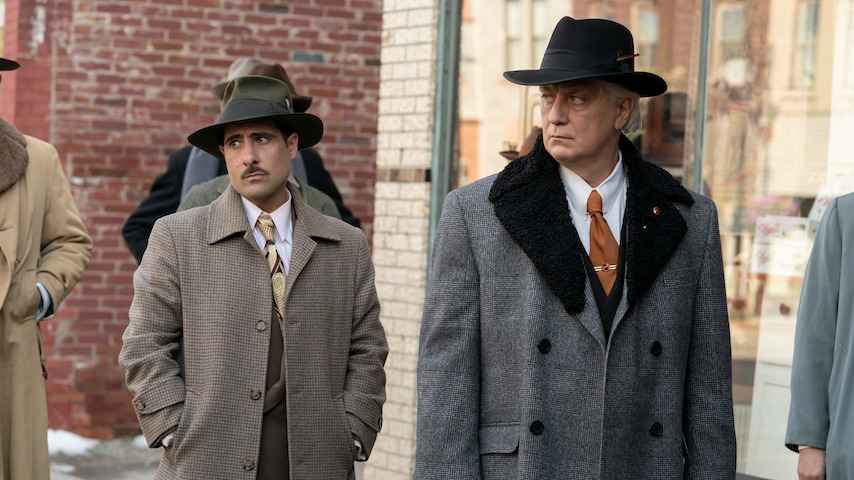 Image source: iongreenville.net
"Fargo" is a crime drama TV show where each season has different characters of distinct periods who are involved in crimes. The series was inspired by the Coen brothers film of 1996. "Fargo" received plenty of awards and nominations, including Emmy and Golden Globe.
Doctor Who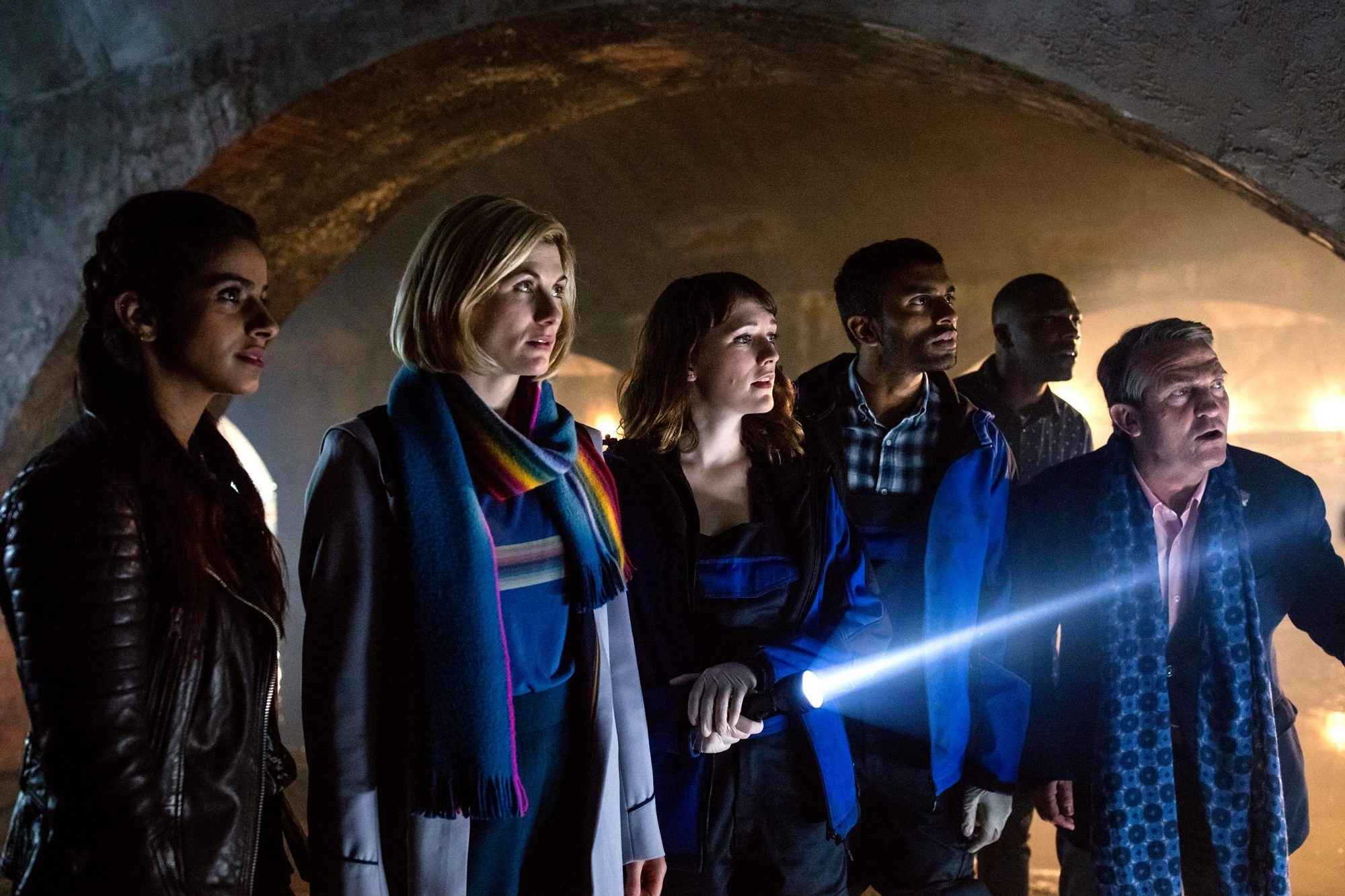 Image source: SOPHIE MUTEVELIAN/BBC
"Doctor Who" tells the stories of a time lord called the Doctor. The Doctor explores the universe with human companions and is fascinated with Earth. "Doctor Who" released in 2005 is still a popular series and its fans describe the show as original and entertaining.
Downton Abbey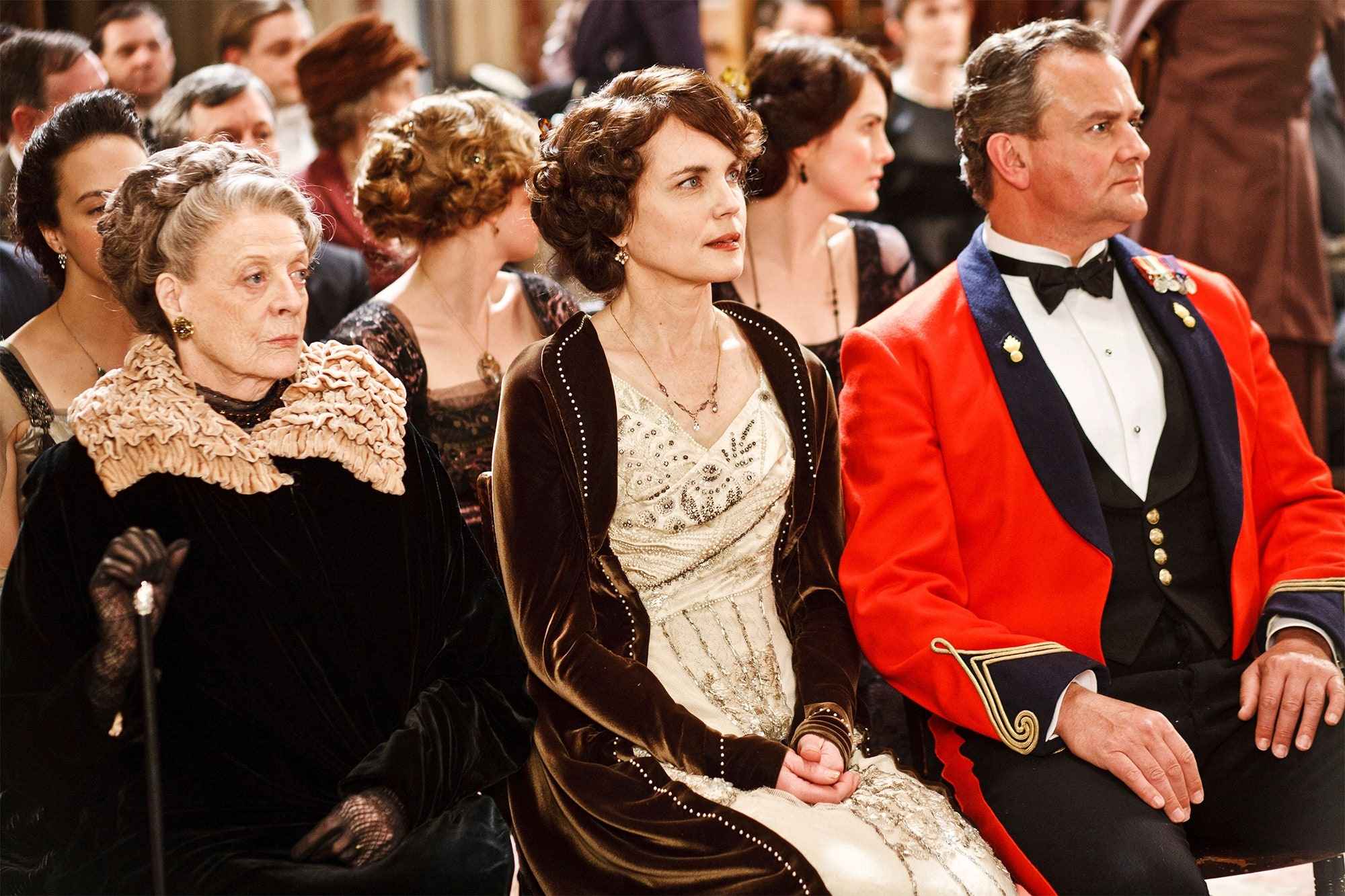 Image source: NICK BRIGGS/PBS
"Downton Abbey" is an award-winning British series aired on ITV from 2010-2015. The story centers on an English aristocratic family and their servants. Characters starred by well-known actors, including Maggie Smith and Hugh Bonneville go through scandals, ambition, heartbreak, and love. The TV show was very popular with up to 13 million weekly viewers.
Sex and the City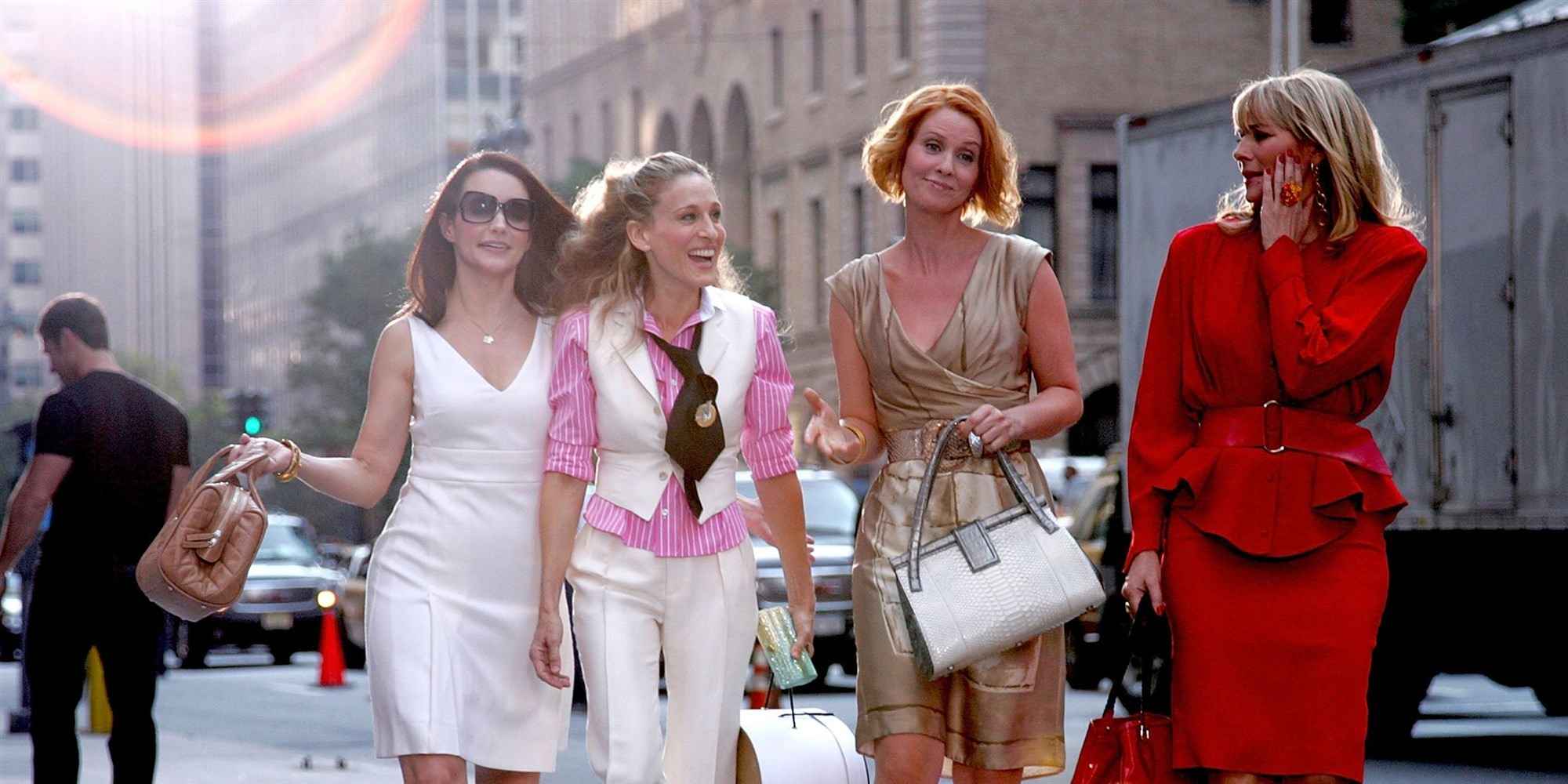 Image source: James Devaney / WireImage
The popular HBO TV series "Sex and the City" had an important impact on television 20 years ago with its risky but original plot. The show follows the lives of Carrie, Miranda, Samantha, and Charlotte, starred by Sarah Jessica Parker, Cynthia Nixon, Kim Cattrall, and Kristin Davis. They are based in New York and explore the ups and downs of romantic relationships.
24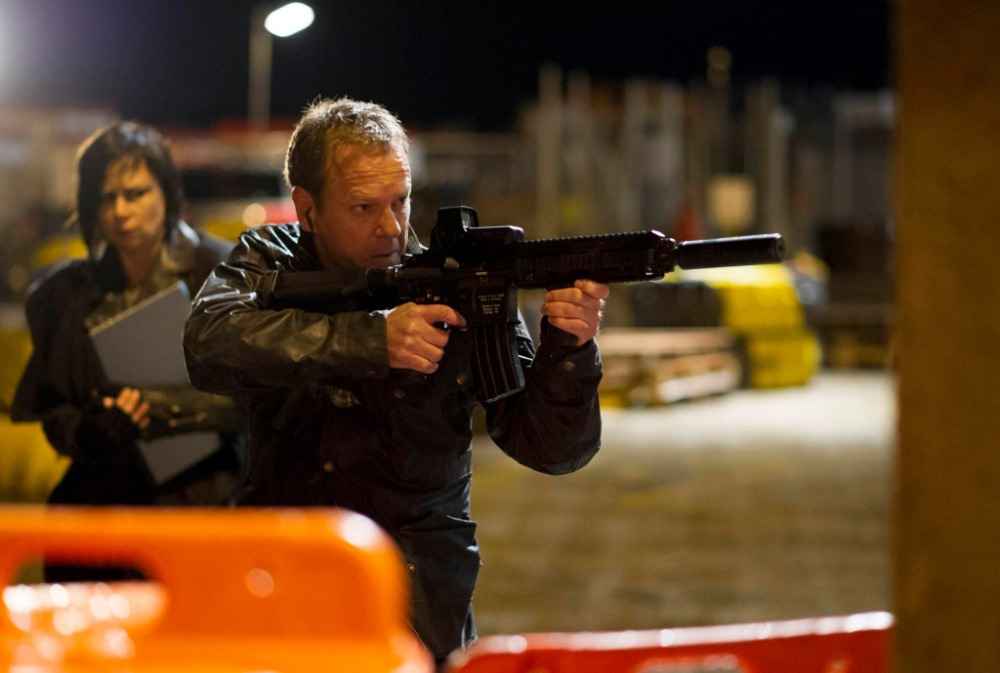 Image source: indiewire.com
"24" is a real-action TV series about a counterterrorist agent Jack Bauer starred by Kiefer Sutherland. "24" performs a great concept as Jack has only 24 hours (an episode for each hour) to save the country. The TV show won numerous awards, and its characters remain iconic.
House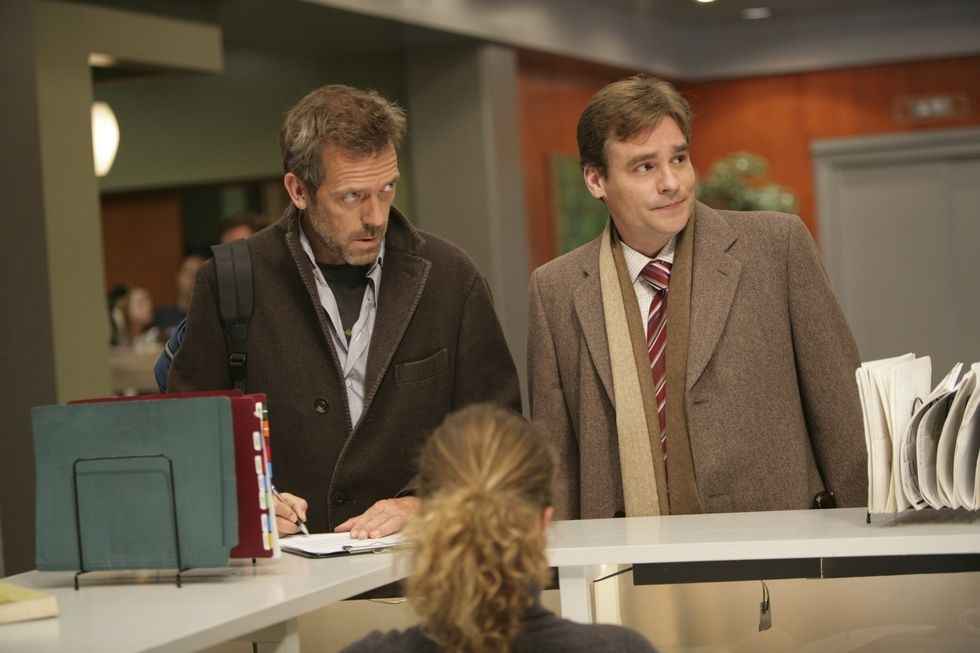 Image source: GETTY IMAGES
Gregory House, performed by Hugh Laurie, is an unsociable and sarcastic physician. The TV show depicts his relationships with patients and other doctors. House was named as one of the favorite shows among young adults, and it had 19 million viewers on average per season.
Hannibal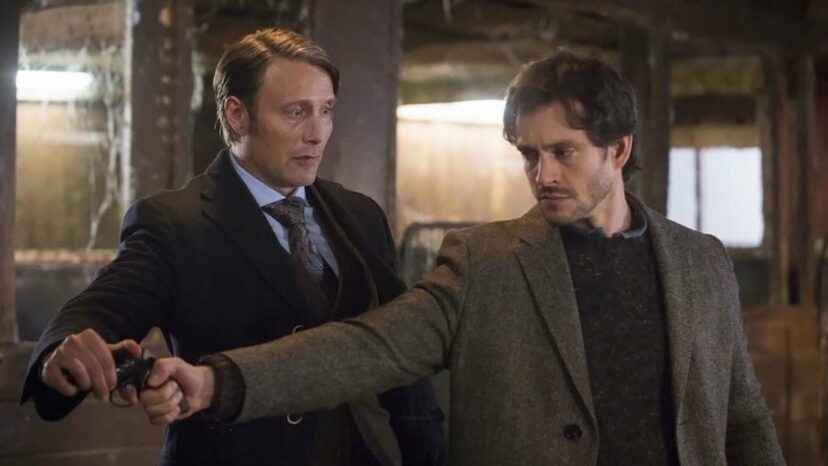 Image source: unilad.co.uk
One of the popular shows "Hannibal" was created by Bryan Fuller and aired on NBC in 2013. Being unaware that Dr. Hannibal Lecter (Mads Mikkelsen) is a cannibal, a criminal profiler Will Graham (Hugh Dancy) involves him in solving murders. The criminal drama series is based on Thomas Harris's novels.
Rick and Morty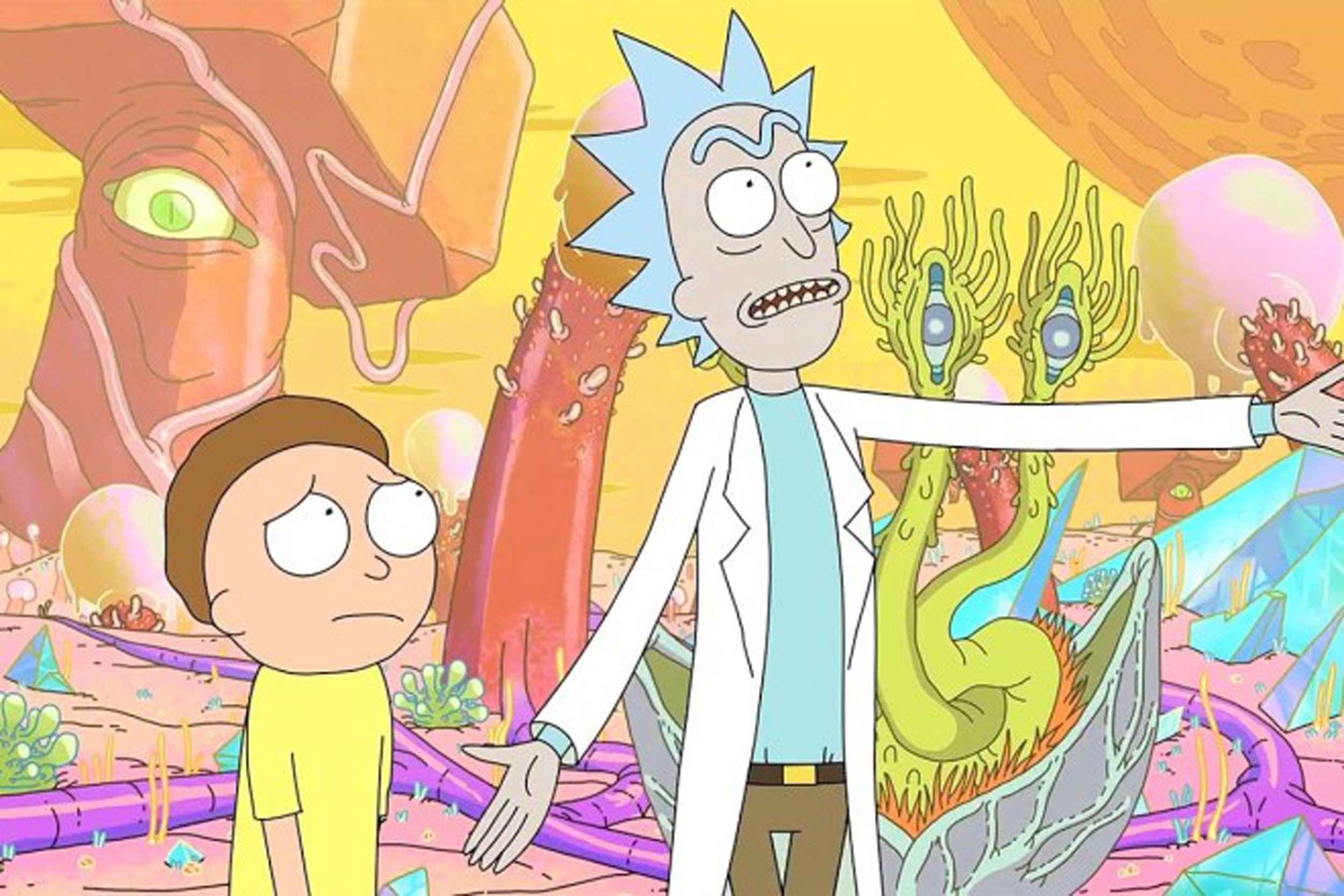 Image source: wired.com
"Rick and Morty", an animated science fiction series, was created for Cartoon Network's nighttime program. Morty's grandfather, a mad scientist, called Rick decides to return to his daughter's family and involve his grandson in various adventures. The show is popular with its original humor and good character development.
Sherlock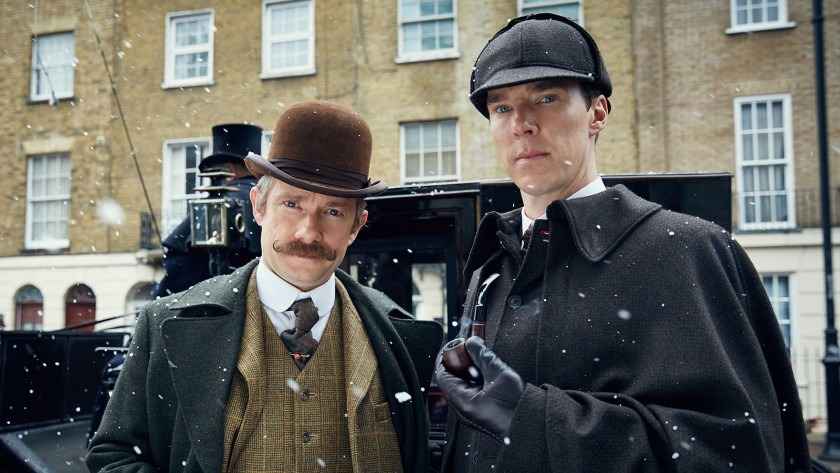 Image source: Robert Viglasky / BBC
Sherlock Holmes has always been an iconic character. So, it's not surprising that when the British TV series "Sherlock" was released, it became very popular. Especially because it was starred by Benedict Cumberbatch and Martin Freeman. "Sherlock" tells the story of an eccentric genius and Dr. Watson trying to uncover mysterious crimes.
Twin Peaks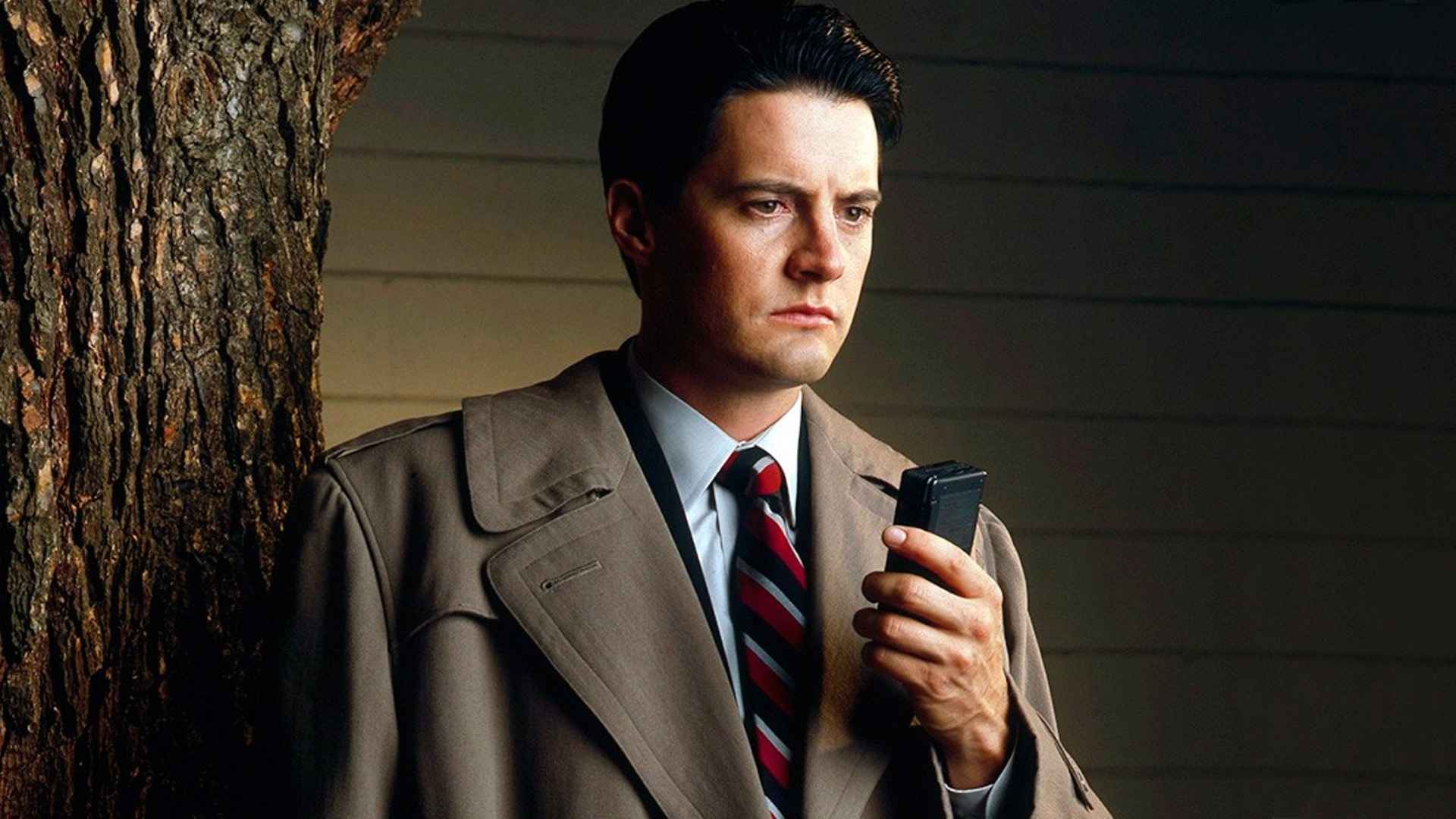 Image source: goodfon.com
The mysterious drama series "Twin Peaks" follows the story of an FBI agent Dale Cooper (Kyle MacLachlan) who heads for the small town of Twin Peaks to uncover the murder in high school. The series was created by David Lynch and Mark Frost. Its popularity led to creating a prequel to the series called "Twin Peaks: Fire Walk with Me".
Big Little Lies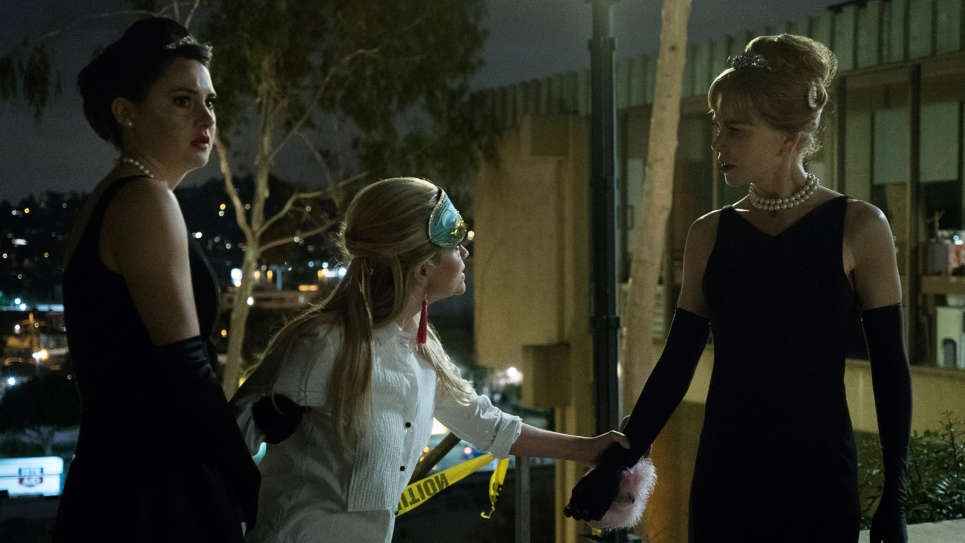 Image source: HBO
American drama TV series "Big Little Lies" is based on Liane Moriarty's novel. The show depicts the murder after which the life of Celeste, Jane, and Madeline performed by Nicole Kidman, Shailene Woodley, and Reese Witherspoon, completely changes. According to HBO, "Big Little Lies" gained 10 million viewers per episode.
The Good Doctor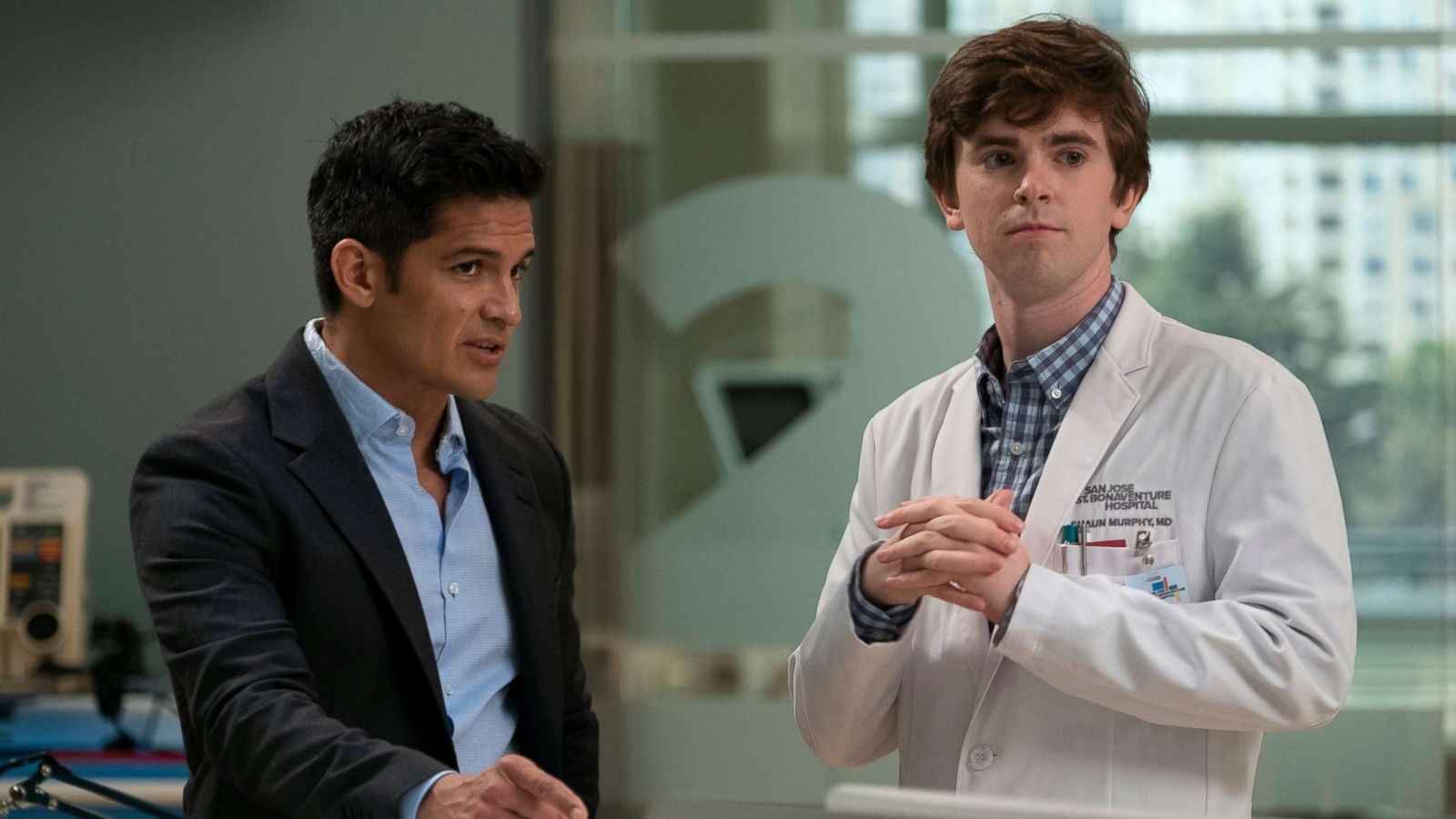 Image source: eightieskids.com
A famous medical drama series tells the life of a talented young doctor Shaun (Freddie Highmore), who joins a prestigious hospital in California. "The Good Doctor" remains one of the most-watched dramas with a global audience of 50 million viewers.
Check out also our Top 30 Movies of the Decade (2010-2020)