Top 30 Movies of the Decade (2010-2020)
The past decade has been significant for cinema. Plenty of movies were released during this period. Although there were some massive failures, the 2010s have delivered many movies that made an indelible impression on the audience.
Here are our top 30 movies that shaped the last decade:
The King's Speech (2010)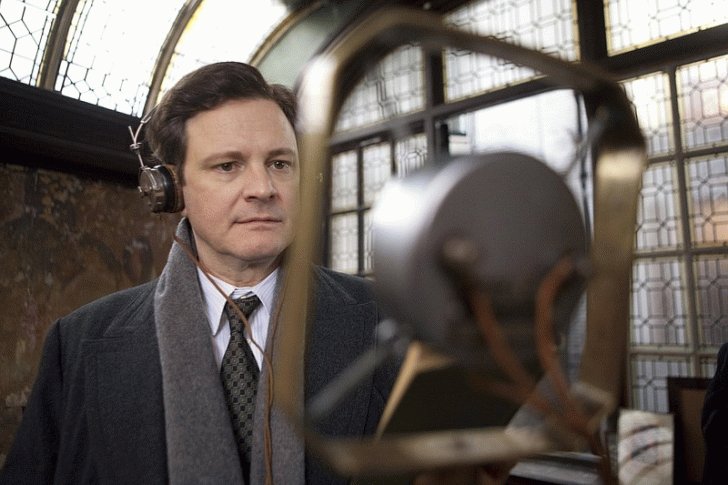 Source: kpbs.org
The movie tells the story of England's Prince Albert (Colin Firth) who is about to ascend the throne as king. However, he suffers from a speech impediment and cannot communicate effectively. With the help of his wife, Elizabeth (Helena Bonham Carter), and speech therapist Lionel Logue (Geoffrey Rush), he starts to overcome his stammer.
The Social Network (2010)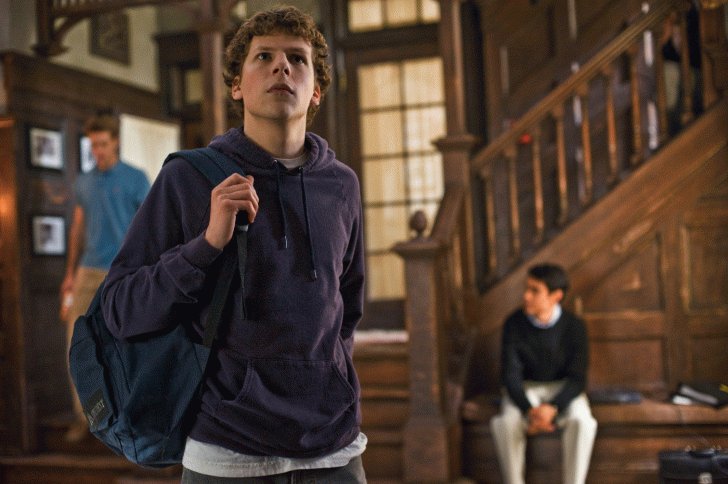 Source: emanuellevy.com
The Social Network focuses on the process of creating the global social network, Facebook. In 2003, Harvard undergrad Mark Zuckerberg (Jesse Eisenberg) started to work on a new concept of the networking site. After six years, he becomes the youngest billionaire ever, but he has to overcome some personal and legal complications.
Black Swan (2010)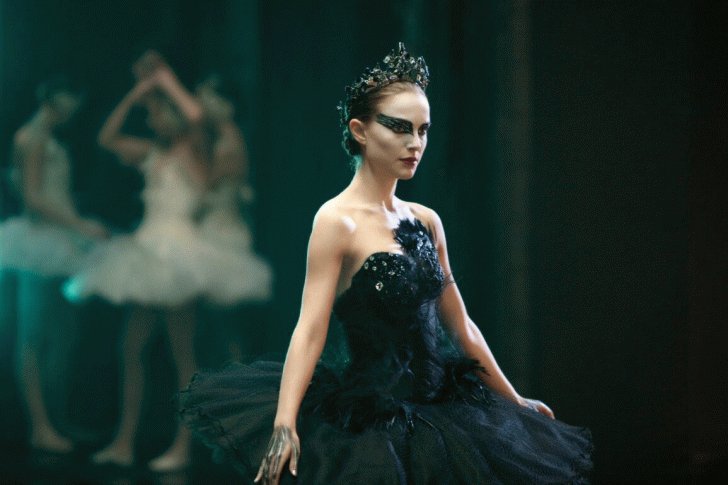 Source: movierdo.com
Darren Aronofsky's melodramatic movie Black Swan focuses on the life of a ballerina, Nina (Natalie Portman), chosen to perform a White Swan, Princess Odette in "Swan Lake". However, she is frustrated when she finds out a newcomer, Lily, may replace her.
Django Unchained (2012)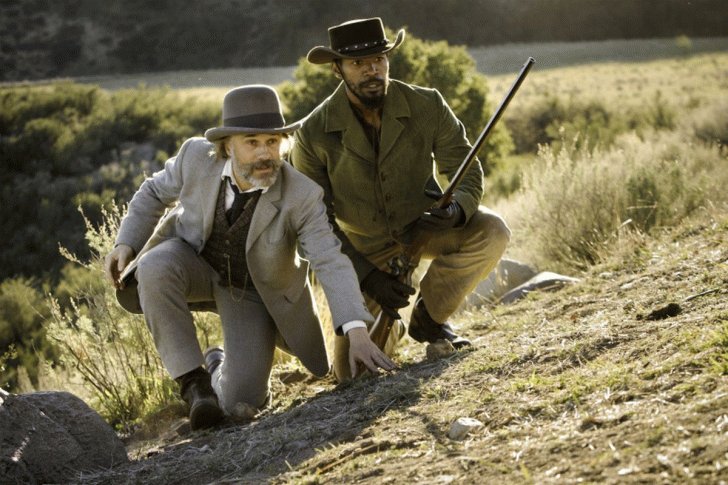 Source: nydailynews.com
Another masterpiece from Quentin Tarantino. After Django (Jamie Foxx), a slave, is freed, he accompanies bounty hunter Dr.King Schultz (Christoph Waltz) to capture the most wanted criminals. During the journey, they encounter plantation owner Calvin Candie (Leonardo DiCaprio). It turns out that he enslaved Django's long-lost wife.
The Dark Knight Rises (2012)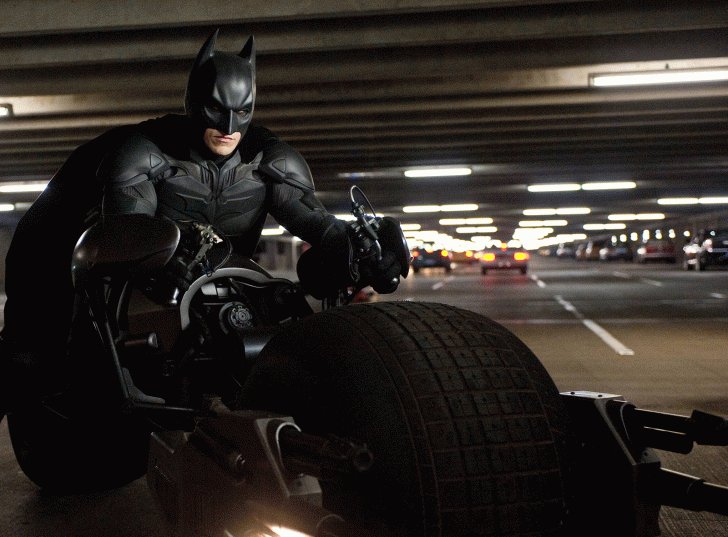 Source: myvue.com
Gotham City lives in peace after the last events. Batman (Christian Bale) has vanished for eight years. However, after Bane (Tom Hardy), an imposing terrorist appears, Bruce Wayne is forced to become Batman again. The movie concludes Christopher Nolan's ambitious franchise.
Prisoners (2013)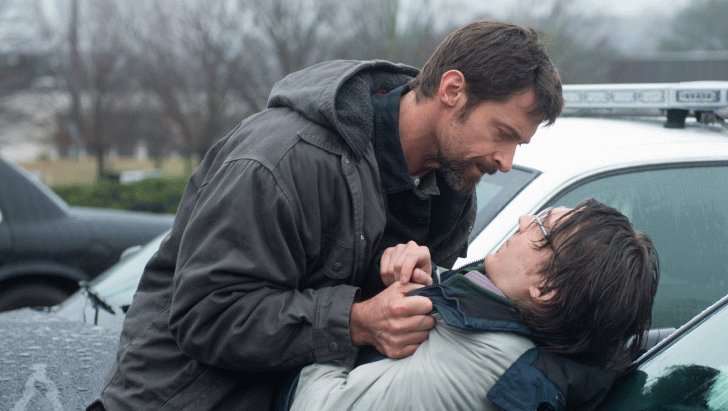 Source: filmdaily.co
Prisoners is a drama directed by Denis Villeneuve, a director best-known for making sensitive, unflinching films. As such, Prisoners stands out with its emotional complexity. The movie tells the story of Keller Dover (Hugh Jackman), whose 6-year-old daughter and her friend go missing. As the situation seems very intricate, Keller decides to investigate the case himself.
The Wolf of Wall Street (2013)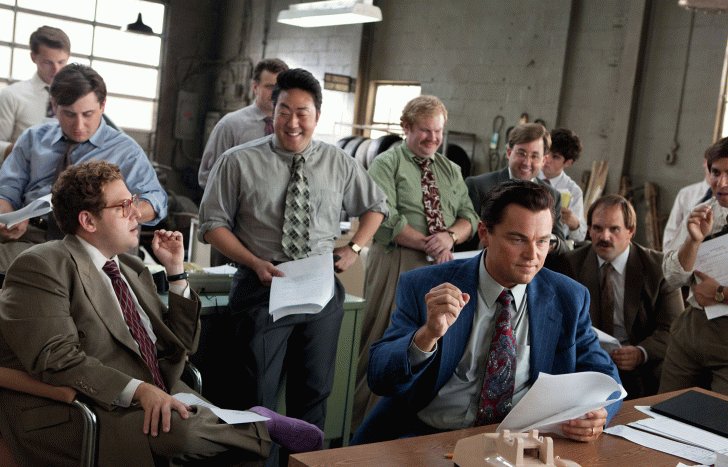 Source: mcdaniel.hu
A great result of another collaboration between Martin Scorsese and Leonardo DiCaprio. The movie takes place in 1987 and tells a story about Jordan Belfort (Leonardo DiCaprio), who later founds his firm and makes a huge fortune by fooling wealthy investors.
Inception (2013)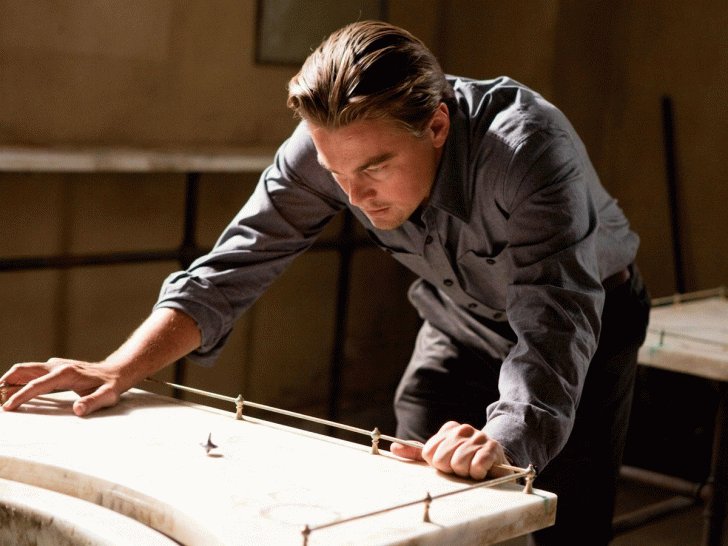 Source: independent.co.uk
Inception is all about the perfect crime. Dom Cobb, played by Leonardo DiCaprio, can enter people's dreams and steal information. After losing a loved one, Cobb accepts Saito's offer to perform the last stealing in exchange for wiping clean his criminal history.
Before Midnight (2013)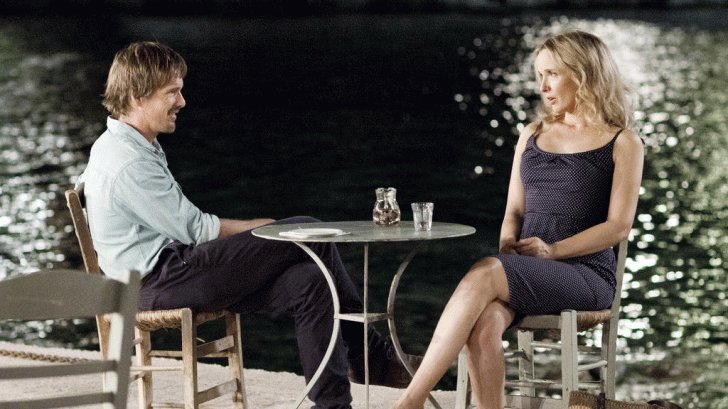 Source: timeout.com
Before Midnight is a part of Richard Linklater's Before trilogy. It provides an interesting, powerful perspective on love and long-term commitment. On the last night of their Greek vacation Jessie (Ethan Hawke) and Celine (Julie Delpy) discuss their life choices and alternative results.
12 Years a Slave (2013 film)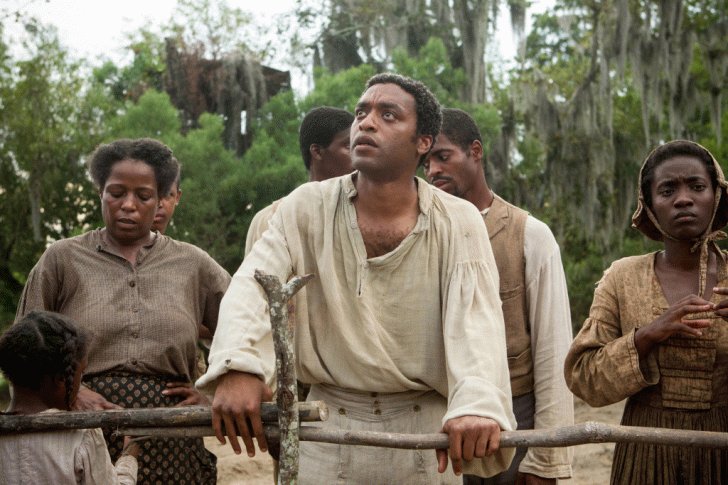 Source: indiewire.com
A Best Picture Oscar winner movie of a British director Steve McQueen represents the slavery period in the history of America. The main character, an African-American man, Solomon Northup, is promised a job and arrives in Washington DC. Soon he realizes that he was sold into slavery. The movie is based on a true story of a man who never gave up on fighting for survival and freedom.
Her (2013)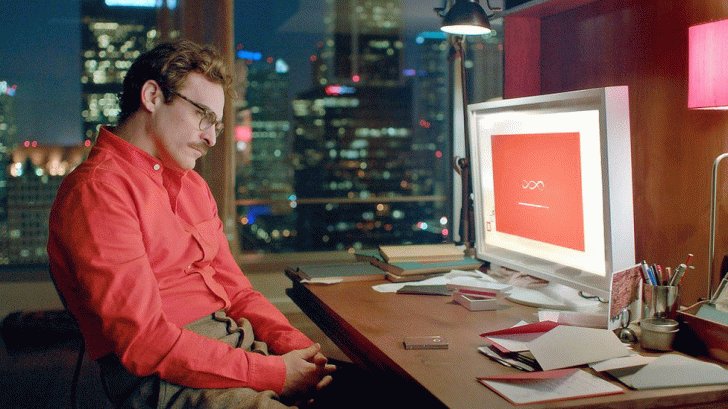 Source: BBC
The movie concentrates on modern human relationships. An introverted writer, Theodore Twombly (Joaquin Phoenix), uses an AI system to assist him. However, disappointed with an unsuccessful marriage, he finds the program called "Samantha" (Scarlett Johansson) very sensible. So, their "friendship" slowly switches into love.
Gone Girl (2014)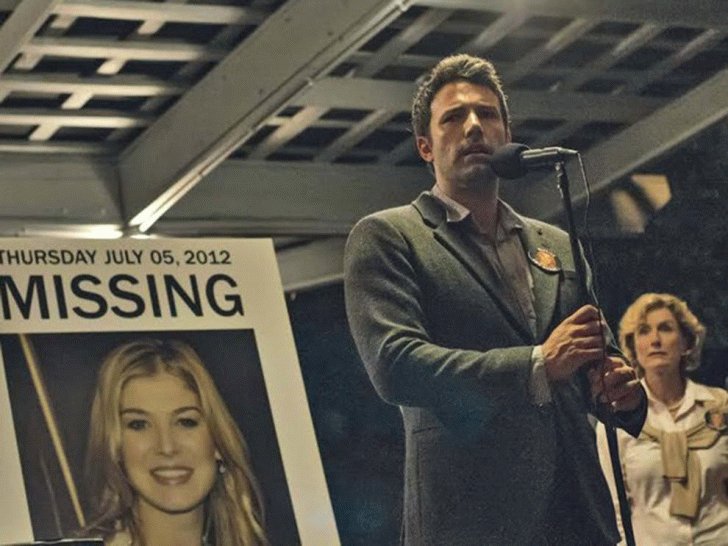 Source: independent.co.uk
Nick (Ben Affleck) and Amy (Rosamund Pike) represent a perfect couple to society. However, after Amy mysteriously disappears on the couple's fifth wedding anniversary, Nick suddenly becomes the prime suspect. Alongside the great performance of the actors, director David Fincher manages to amaze the audience with the dark but stylish plot.
Interstellar (2014)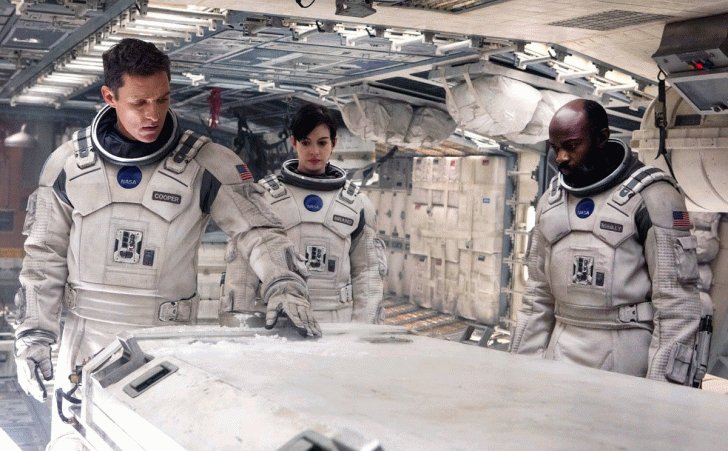 Source: scmp.com
Interstellar tells the story of a former NASA pilot Cooper (Matthew McConaughey), who has to leave his beloved family and goes to space with a team. He is determined to find a planet where mankind will be able to continue living.
The movie won an Academy Award for Best Visual Effects.
The Hobbit: The Battle of the Five Armies (2014)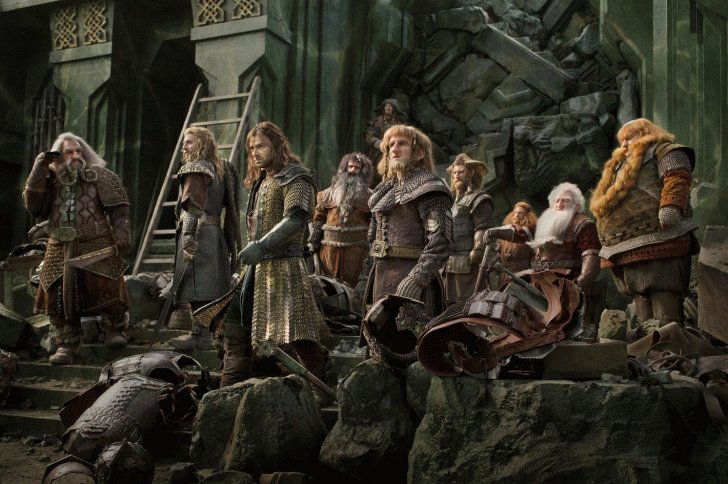 Source: vulture.com
The Battle of the Five Armies remains the third and final part of The Hobbit trilogy. The movies act as a prequel to a well-known franchise of The Lord of the Rings. The Hobbit tries to uncover the quest that started a long time ago. As Sauron sends Orcs to attack the Lonely Mountain, Bilbo Begins, and all the races in Middle Earth should unite to save their land.
The Grand Budapest Hotel (2014)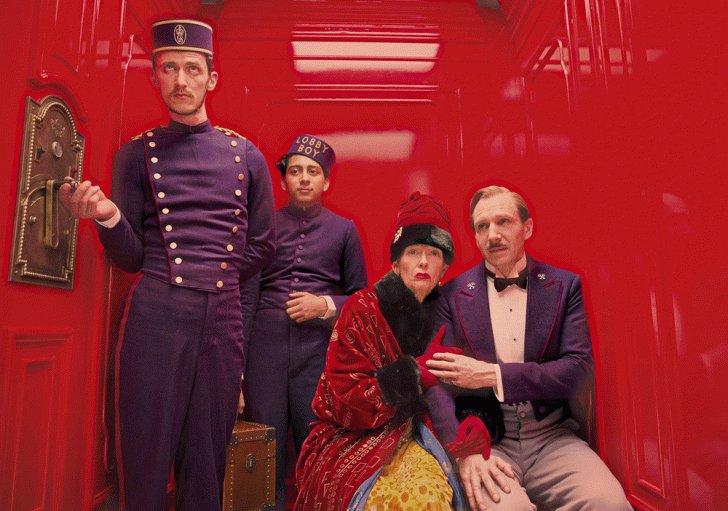 Source: cineuropa.org
According to the movie, the Grand Budapest Hotel is a ski resort managed by Gustave H. (Ralph Fiennes). One day, Gustav finds out that one of his lovers, an older woman died mysteriously. After being inherited an expensive painting, he is suspected to be a murder. The movie became famous for its visual environments and emotional ideas.
Whiplash (2014)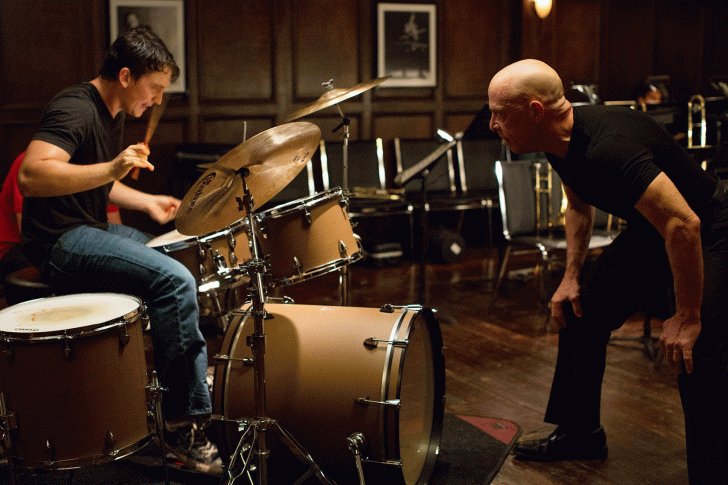 Source: newyorker.com
This intense and inspiring movie starred by J.K. Simmons and Miles Teller focuses on Andrew Neiman, an ambitious jazz drummer who wants to achieve perfection and rise on top of the elite music conservatory. However, his mentor, Terence Fletcher, has terrifying training methods that push Andrew beyond the boundaries of sensibility.
Spotlight (2015)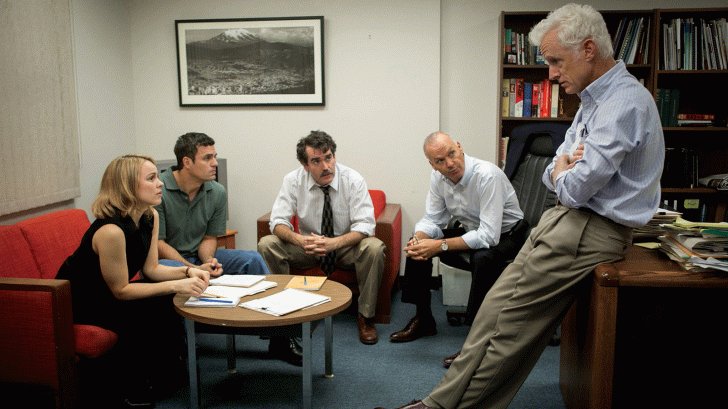 Source: filmcomment.com
Martyn Baron, a news editor of The Boston Globe, pushes the team of four journalists – Michael, Walter, Sacha, and Matt to investigate allegations of child molestation against the local church. Spotlight is a fact-based story that perfectly shows the power of media and how it can affect changes.
The Revenant (2015)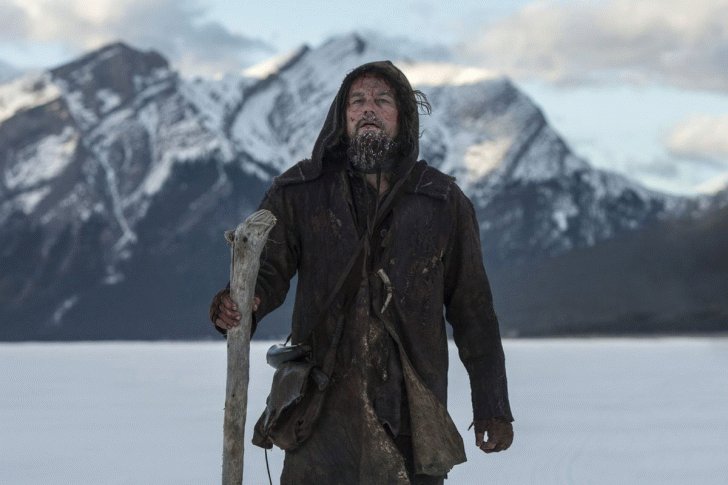 Source: vox.com
The Revenant is well-known for Leonardo DiCaprio's stunning performance. The drama takes place in the wild in the early 19th century. Attacked by a bear, frontiersman Hugh Glass is left alone by his companion. Fueled by vengeance, Hugh has to use his skills to survive and take revenge.
Mad Max: Fury Road (2015)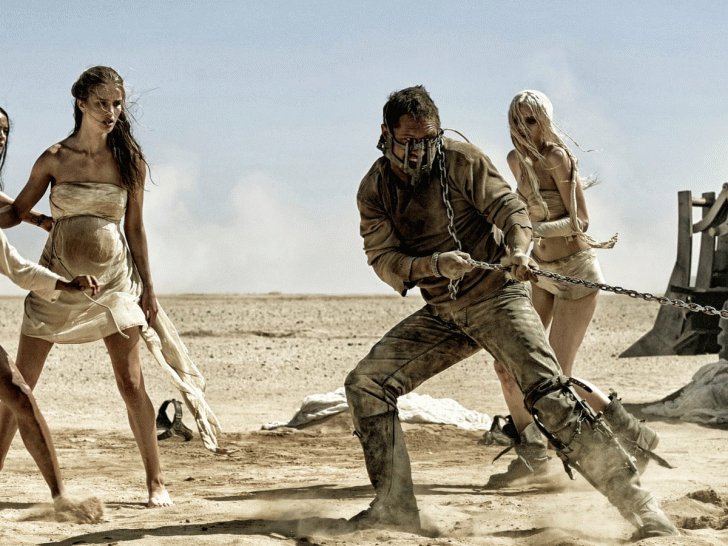 Source: fashionista.com
George Miller's post-apocalyptic franchise focuses on the events after the collapse of civilization. The main character, Max Rockatansky (Tom Hardy), is a former captive who allies with the warrior Imperator Furiosa (Charlize Theron). They are chased after the tyrannical Immortan Joe in the Wasteland.
La La Land (2016)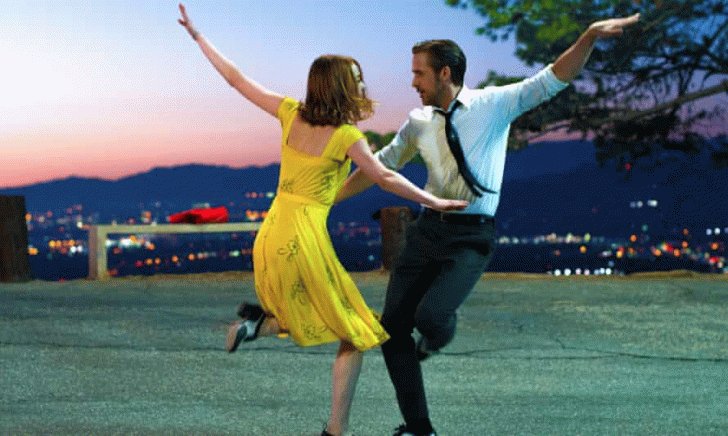 Source: theguardian.com
La La Land is often regarded as the most joyful movie of the decade. It tells the story of Sebastian and Mia, struggling to maintain their relationship and follow their dreams at the same time. With its powerful performances of Ryan Gosling and Emma Stone and emotional plot, the movie quickly captures anyone's heart.
Arrival (2016)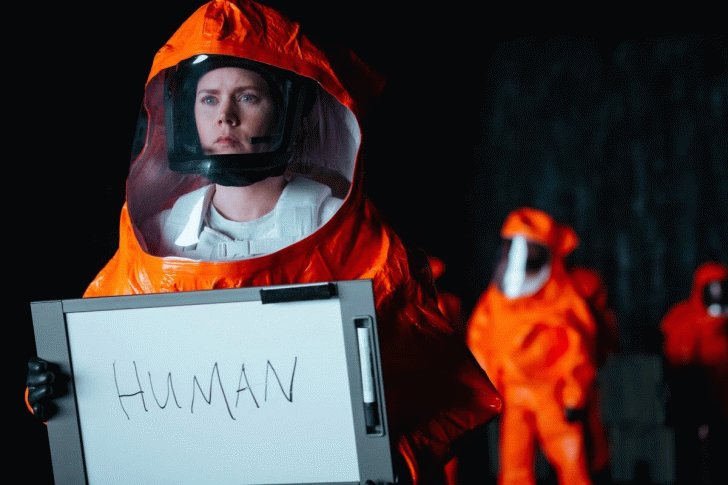 Source: theverge.com
Another great movie from Denis Villeneuve and a terrific performance from Amy Adams. Arrival focuses on the events that happen after appearing in 12 gigantic mysterious spaceships around the world. As the countries prepare for a global war, linguistics professor Louise Banks and her team try to interpret the language of aliens and communicate with them.
Dunkirk (2017)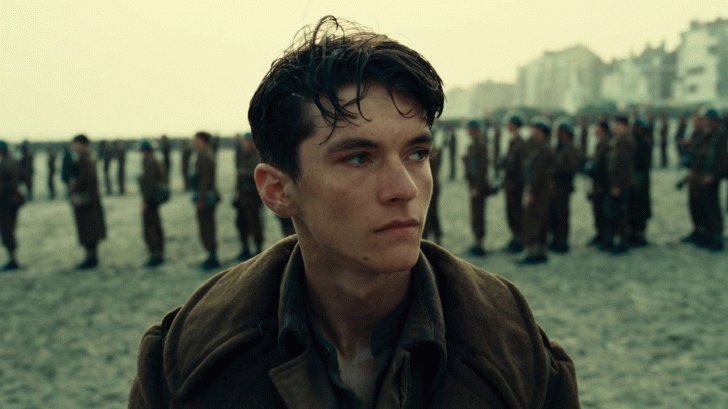 Source: Pinterest
The events happen during World War II in the small town of Dunkirk, where trapped allied troops struggle to evacuate. The director, Christopher Nolan, managed to place the audience in various dynamic struggles that happen in the air, land, and sea simultaneously.
Blade Runner 2049 (2017)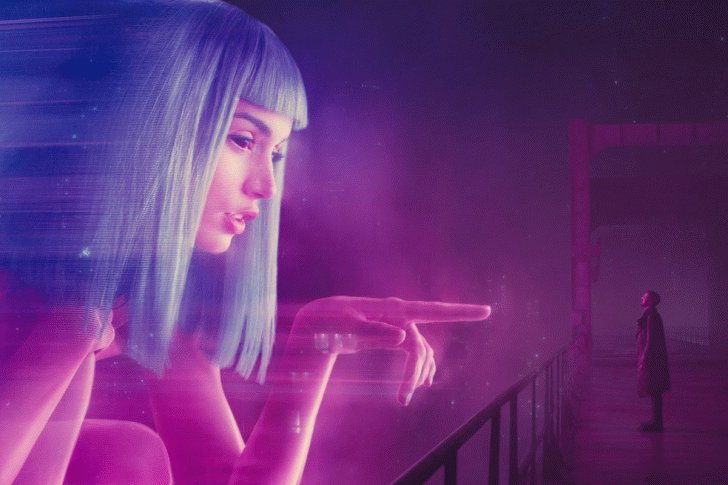 Source: vox.com
Blade Runner is a sequel to Ridley Scott's cult classic. Thirty years after the events from the first film, Officer K, a new blade runner, discovers a secret that can create chaos in society. To clear up the situation, he looks for a former blade runner who has been missing for thirty years.
Logan (2017)
Source: Indiewire
This movie is a good option for superhero action film lovers. Logan (Hugh Jackman) is a man who hides from the outside world and takes care of ailing Professor X. However, after meeting a young mutant named Laura, he decides to escort and protect the girl from the dark forces.
Star Wars: The Last Jedi (2017)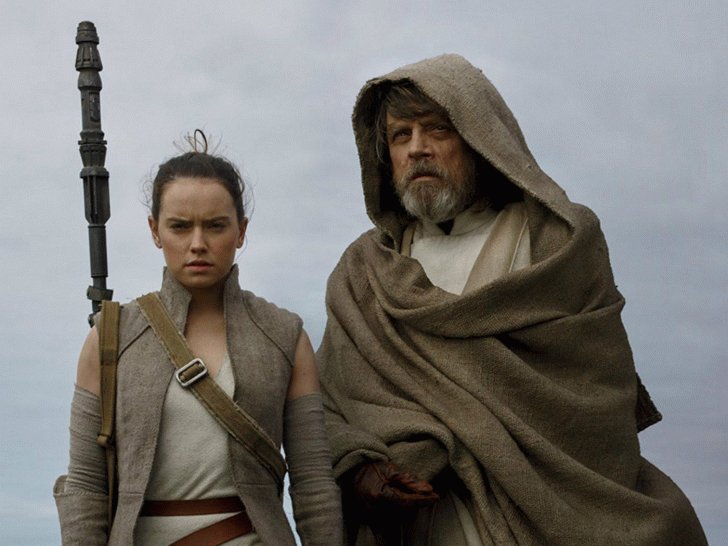 Source: vox.com
The Last Jedi is the latest part of an American epic franchise. After Luke Skywalker decides to lead a solitary and peaceful existence, he is reached by Rey, a girl who has a strong connection to the Force. She wants to learn more about Jedi to help the Resistance fight against the First Order.
Hacksaw Ridge (2017)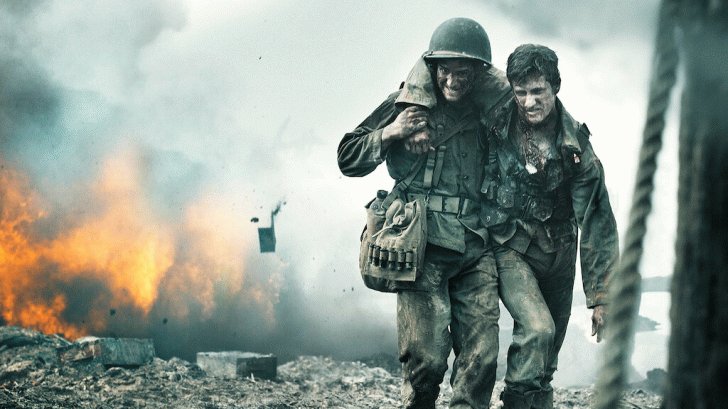 Source: Netflix
The movie is based on the true story of Pfc. Desmond T. Doss (Andrew Garfield) who is rejected by fellow soldiers for his pacifist beliefs. However, he shows outstanding bravery and compassion after risking his life to save seventy-five men in the Battle of Okinawa. Hacksaw Ridge is a great movie that tributes to faith and courage.
The Greatest Showman (2017)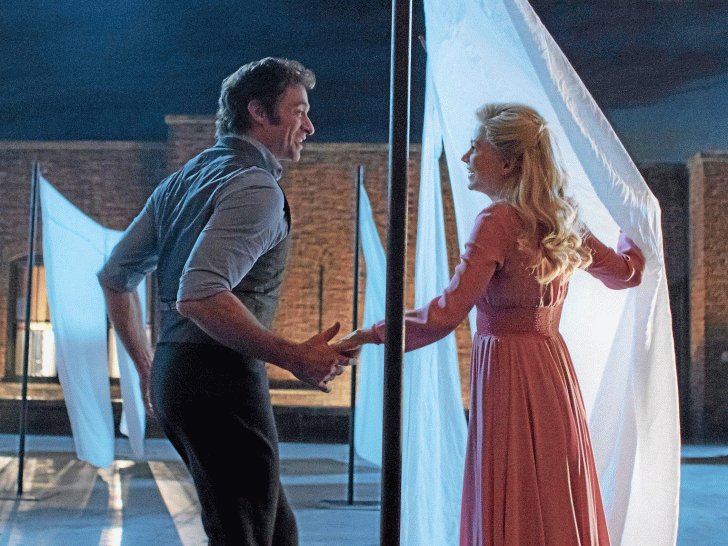 Source: pottsmerc.com
For musical numbers and exotic performance lovers, this movie is a perfect choice. The marvelous adventure of P.T. Barnum, an orphan boy who has natural skills for publicity and promotion and pursuits to express his limitless imagination, can be inspirational for anyone.
Black Panther (2018)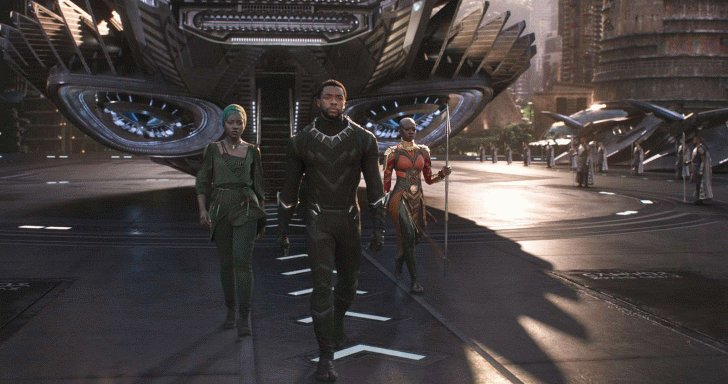 Source: Walt Disney Pictures and Marvel Entertainment
Black Panther is a superhero movie with stunning visual effects and fight scenes alongside discussing deeply emotional values. T'Challa, who is the heir of Wakanda's throne, returns home to become a king. However, after his family rivals try to attack his land, T'Challa has to protect Wakanda and his people.
Parasite (2019)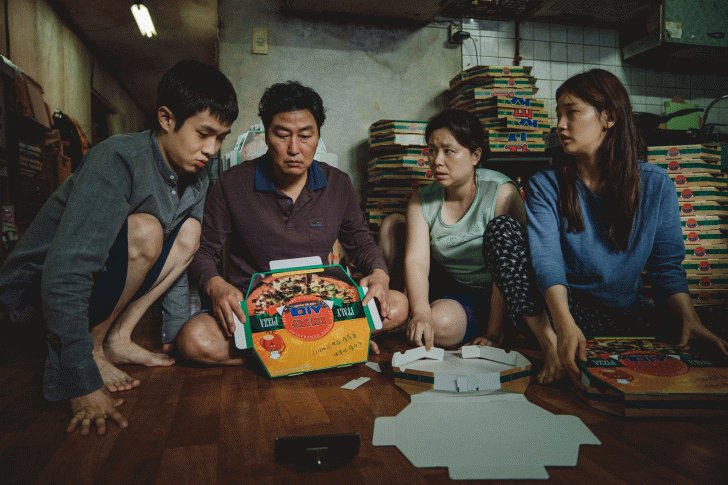 Source: The New Yorker
Parasite concentrates on social themes in a layered, brilliant manner. It shows the relationship between social classes on the example of the struggling Kim family and the wealthy Park family. The Kim family tries to work in Park's household to live a parasite life.
Avengers: Infinity War (2018)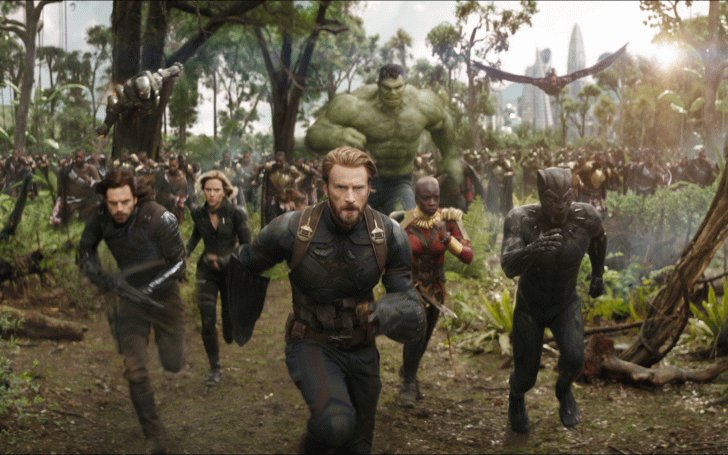 Source: Vox.com
Another epic movie from Marvel Studios, Infinity War, tells the story of superheroes, Iron Man, the Hulk, Thor, and the other Avengers. They unite to defeat the evil Thanos. This fight will affect the whole planet and everything the Avengers fought for.
Make sure to also check out,
Check out also our Top 35 Must-Watch TV Series of All Time