Top 30 Iconic JDM Cars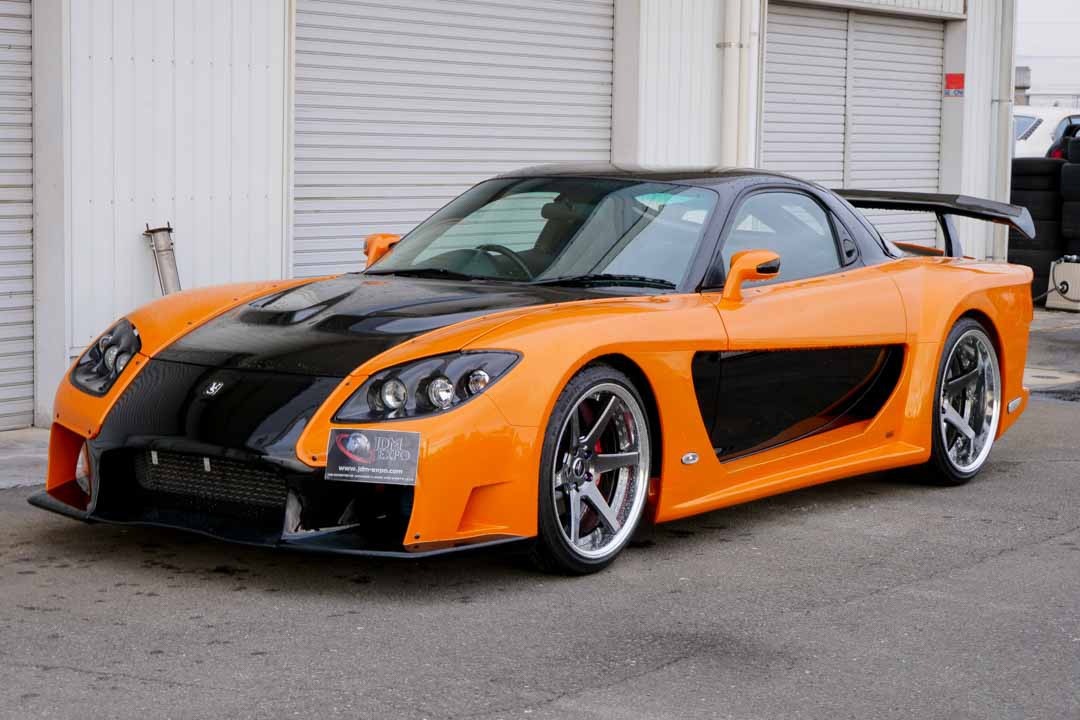 Before we start with actual cars, let's first find out what JDM is. JDM stands for "Japanese Domestic Market". This term refers to the vehicles and parts made specifically for the Japanese market, not for export. That is why not all Japanese cars fall on that list.
Common misconceptions about JDM
There is a misconception that any Japanese car is JDM. Japanese manufacturers make cars for the US, France, and many other countries. Cars may have different specifications, such as speed, horsepower, features for each country. In the same way, the cars manufactured for the US can be called USDM.
On the other hand, many people think that JDM only includes sports cars. Some compact or mid-size cars, such as Honda Life Step Van, can also be classified as JDM.
Now when knowing this, let us jump to the list of 30 iconic JDM cars.
Toyota Supra MK IV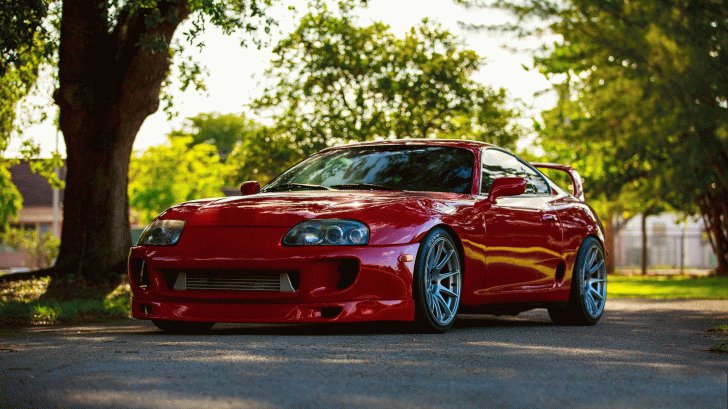 Image source: Pinterest
Since 1994, Toyota has produced the MK IV series, which is more light and powerful than the previous one. Powered by a twin-turbo 2JZ engine, it has crazy power and a comfortable interior that makes driving pleasurable. Because of this, the 2019 edition costs nearly US$30 000. You can check out the full review of Toyota Supra here.
Mazda Miata MX-5 NB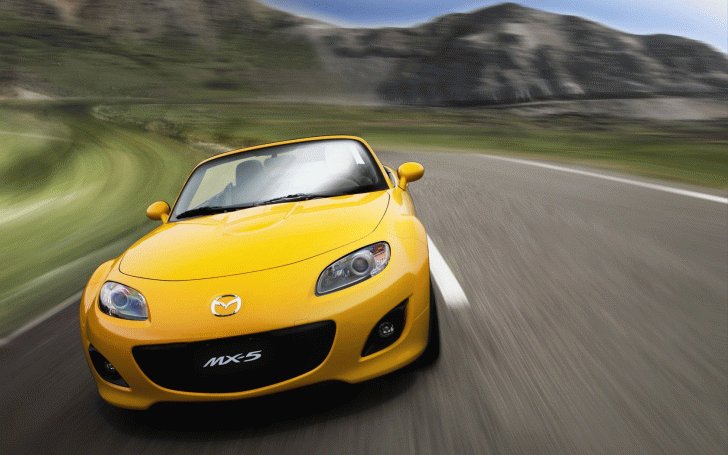 Image source: wallpapersafari.com
Affordable for $US7 000, this iconic car is a renewed version of the Mazda MX-5. The first generation in 1990 had pop-up headlights, aluminum wheels, and a 1.6 engine. In 1998–2005, Mazda introduced MX-5 NB, or second-generation, having a 1.8 engine, and removed pop-up headlights because of the risk that it makes for pedestrians.
Nissan GTR R34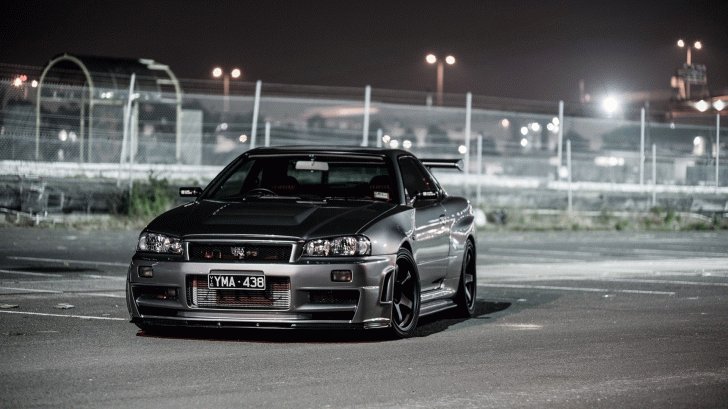 Image source: eskipaper.com
Another iconic JDM car on our list is Nissan Skyline GTR R34. Starting from 1969, Nissan produced the Skyline GTR sports series, and in 1998 company introduced GTR R34. Because of a six-cylinder twin-turbo engine, it speeds up to 100 mph just in 13 seconds. Impressed? If you are OK with paying over US$85 000, the car is yours. Check out the full review here.
Honda NSX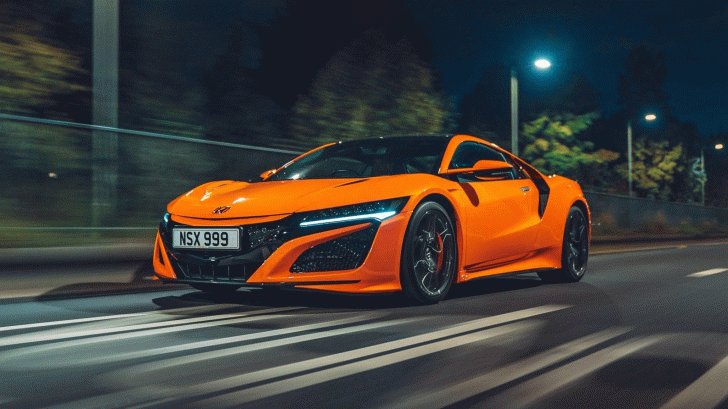 Image source: topgear.com
Simply calling it a supercar, Honda NSX rightly counts among JDM cars. Because of a 3.5 V6 monster engine, the vehicle reaches 62 mph in no less than 3 seconds. But these capabilities have their price – recent editions cost over US$400 000.
Nissan Silvia S14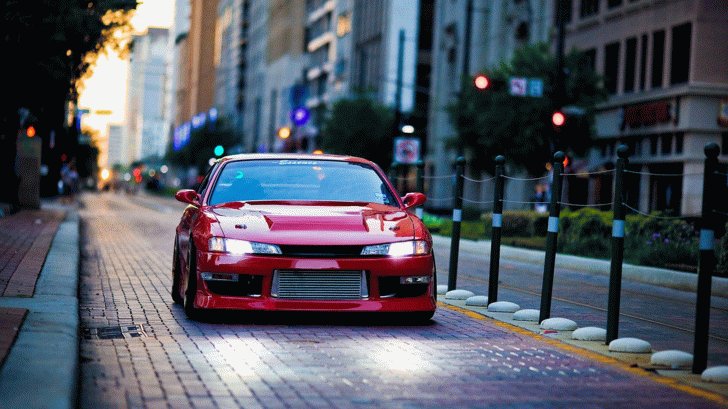 Image source: Pinterest
Originally designed as a passenger vehicle, Nissan Silvia S14 later became a drifting and racing car. It has a simple design and is very comfortable, and because of this, Silvia S14 is one of the cheapest JDM cars, affordable to buy up to $US10 000, based on edition date.
Nissan Silvia S15
Image source: Pinterest
Now let us turn to S15, updated in 1995. Because they are rare cars, having 250 hp motor, the price went up to US$40 000. Filmed in popular movies like Fast and Furious: Tokyo Drift, this model is among the best iconic JDM cars for drifting, like its predecessor.
Mazda Rx7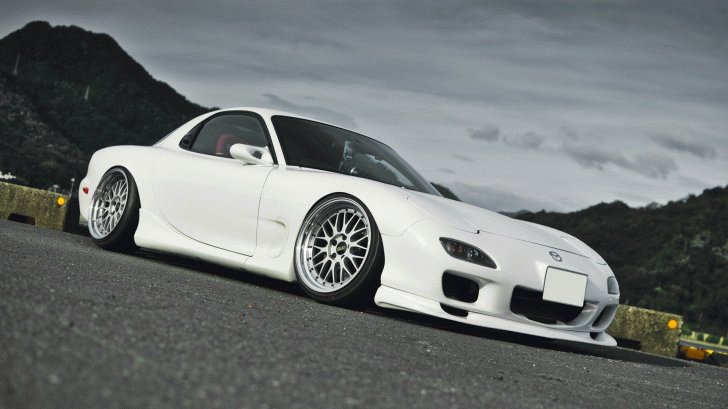 Image source: wallpapersafari.com
If you like faster and cheaper cars, the Mazda Rx7 is just right for you. With US$8 000 buyer gets a rotary engine sports car. But you can share adrenalin only with one person because it has only two seats as usual sports cars do.
Toyota AE86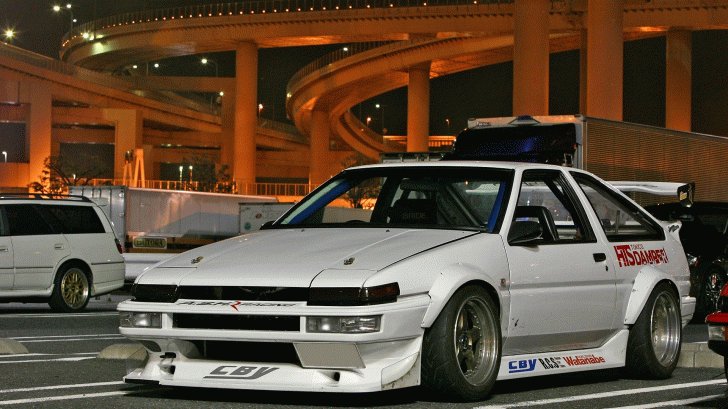 Image source: teahub.io
Released from 1985 to 1987, Toyota AE86 proved to be truly iconic. AE86 is the last rear-wheel Corolla, and due to its engine car maneuvers easily on mountainous and narrow roads. Although old, it remains a popular and expressive JDM car for US$50 000.
Lexus SC300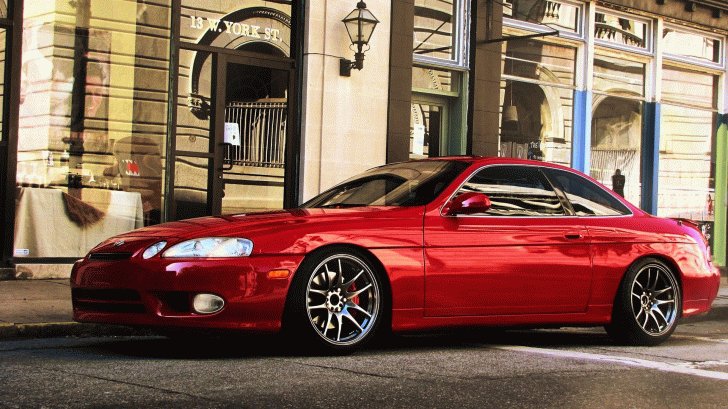 Image source: Pinterest
Lexus SC300 stands out as one of the most comfortable JDM sports cars. Released in 1992, this model has a six-cylinder 2JZ engine the very same as Toyota Supra. Therefore, its price starts from US$35 000.
Honda Civic EK9 Type-R
image source: reddit.com
It is not a supercar, but like in Honda NSX, engineers took additional weight without sacrificing comforts, such as air-conditioner, CD player, and other elements. A specialized 1.6 engine with 5-speed transmission turns it into a small beast affordable for US$15 000.
Infiniti G35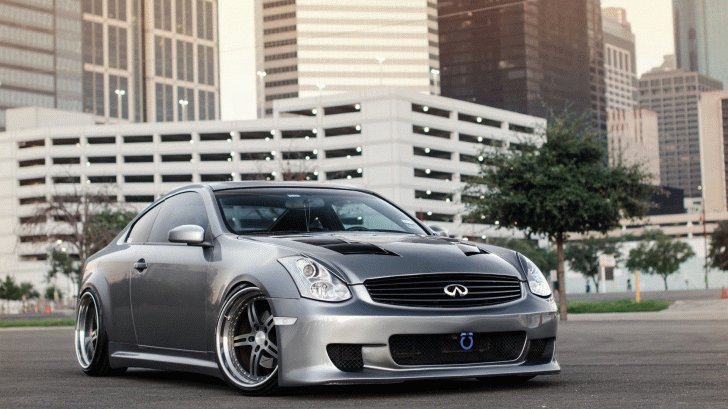 Image source: wallpaperscraft.com
From the 1990s, when Nissan made the Infinity series, we got introduced with Infinity G35, having a nearly 300 hp V6 engine and six-speed transmission. The price for a used car begins from US$8 000 and goes up depending on the release date.
Nissan 350z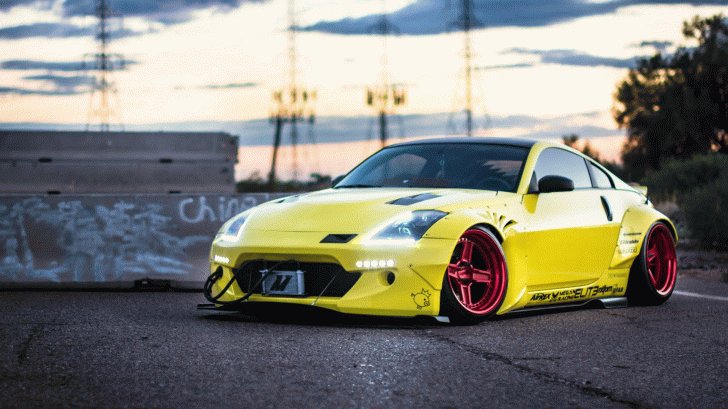 Image source: Pinterest
Made in 2002, Nissan 350z, also called Fairlady Z in Japan, became an iconic sportscar. Having a nice look and affordable price, over US$30 000, 350z is a desirable racing car. The 287 hp VQ engine in the front makes quite a good sound encouraging a driver to speed up.
Nissan 300ZX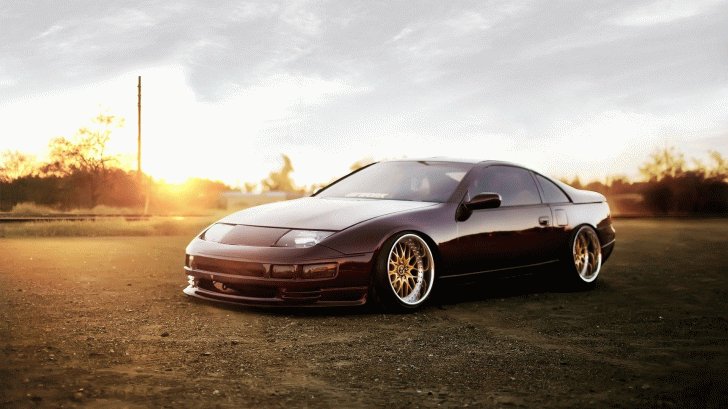 Image source: Pinterest
Another iconic JDM car with a V6 VG30DE engine is Nissan 300ZX, manufactured back in 1992 and became the second generation of Fairlady Z. Renewed design, headlamps, and interior made the car very popular. Although having two main seats, it can place four persons in additional two back-seats. But because of emission restriction expensiveness, Nissan discontinued this model after few years, and therefore this model became a rare one.
Honda S2000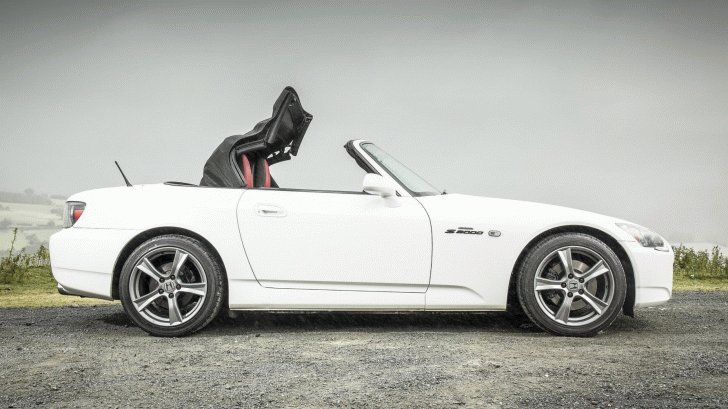 Image source: topgear.com
Having top speed 150 mph and acceleration 0-60 mph in less than 7 seconds, Honda S2000 honorably stands among JDM sportscars. Attractive design and removable roof, which reduced significant weight, makes it desirable for buyers from US$30 000.
Toyota Celica GT-Four ST185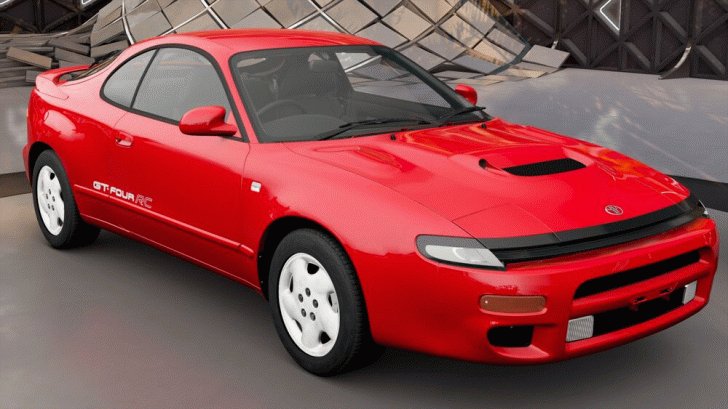 Image source: forza.fandom.com
If you like rally, then this iconic JDM car is for you. GT-Four ST185 stepped into the Monte Carlo Championship series in 1992 with remarkable success. The final product was also called 'Carlos Santos Edition' in honor of a Spanish driver who won a championship with Toyota back in 1990. Paying over US$25 000, you can buy one of them.
Mitsubishi Lancer Evolution 9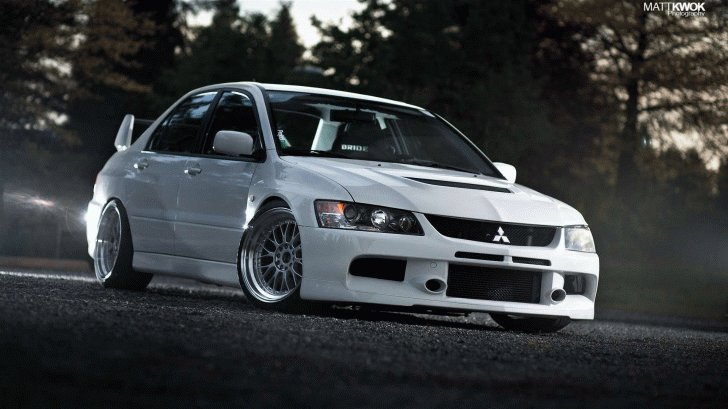 Image source: Pinterest
Manufacturing an old Lancer, Mitsubishi introduced 9th generation in 2005 at the Geneva Motor Show. Four seats, a fast engine of 2.0 turbo with 287 hp, and an appealing look – these are reasons why this model became one of the iconic JDM cars. But as usually happens, something good has a 'good' price too – starting bid is US$100 000 for this one.
Toyota MR2 SW20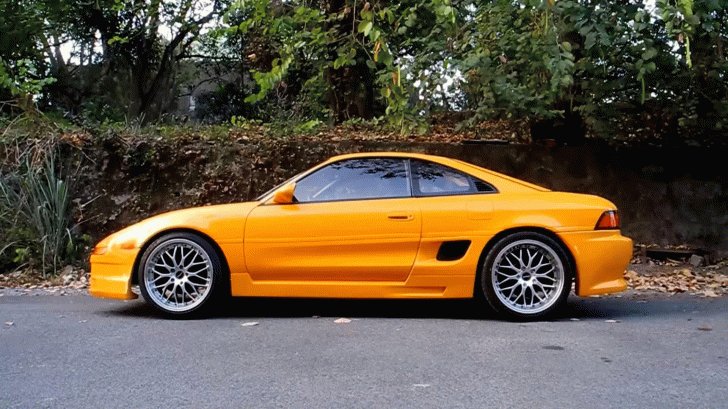 Image source: Pinterest
The first editions of MR2 back in 1984 proved to be a popular JDM car, but after years, Toyota designers remodeled and renewed this model and called MR2 SW20 Spider. Considered as a budget car, this model costs US$4 000 to US$9 000. That is not expensive for a 200 hp and 2.0 engine sports car.
Toyota Supra A70 MK3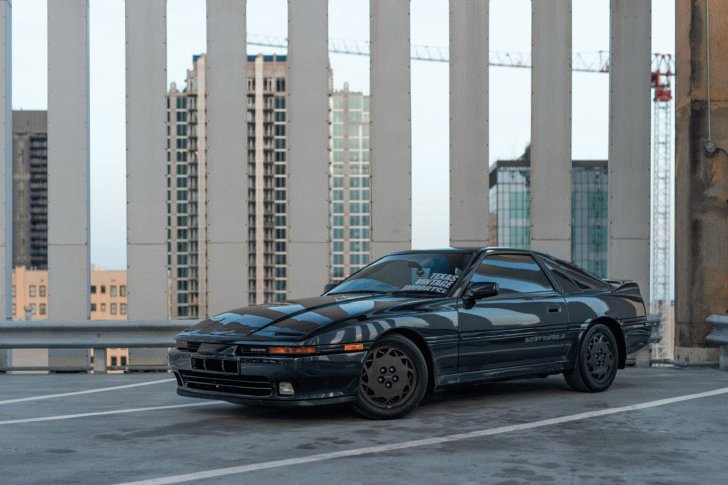 Image source: carbibles.com
Again, Toyota Supra but this time A70 MK3 or third-generation. Equipped with a 7M turbocharged motor and 3.0 engine, a front-wheel-drive car became available in 1986, but a year later, a six-cylinder turbo model followed. This JDM car costs around US$25 000.
Honda Prelude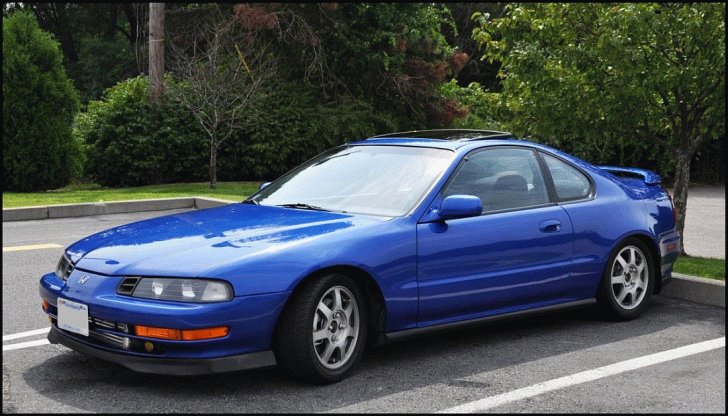 Image source: Pinterest
We are talking about the fourth generation of Honda Prelude, produced in 1991 in Japan. This model is one of the fascinating vehicles ever made by Honda because of its 135 hp 2.2 engine with four cylinders and other features. US$3 500 is the starting price, and this is low for such an iconic car.
Nissan Pulsar GTI-R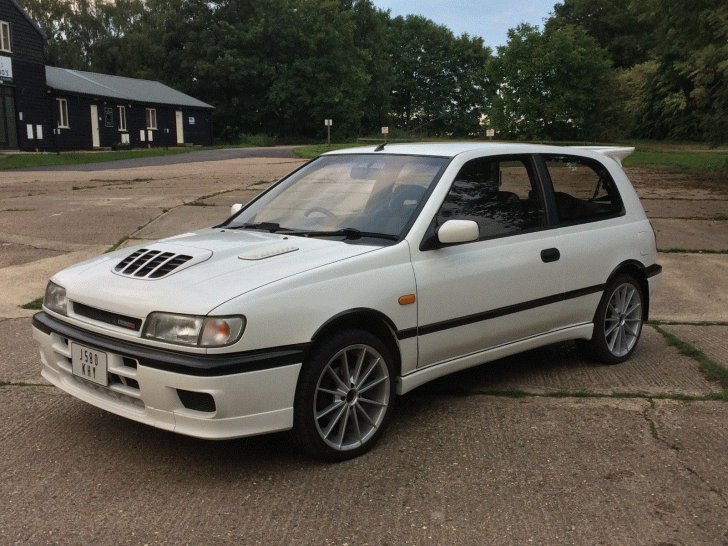 Image source: Pinterest
The 'Sunny' – this was the second name for Nissan Pulsar GTI-R, a vehicle nearly as strong as Skyline but cheaper, starting with US$15 000. This pet monster takes 0–60 mph in 5 seconds. Do you know why? The light-weight car has a 277 hp 2.0 engine with four cylinders.
Mitsubishi 3000 GT VR4 (GTO)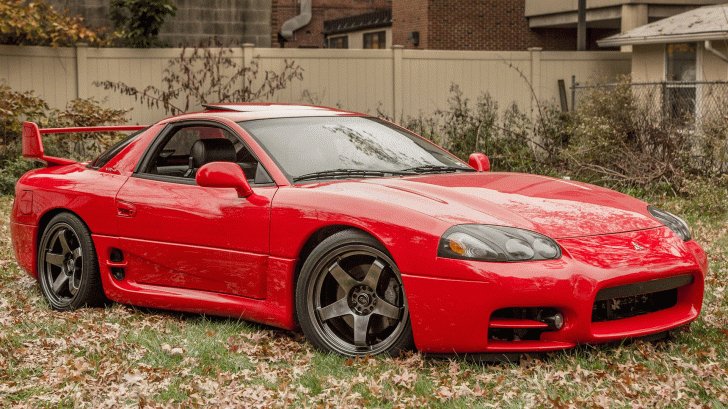 Image source: Pinterest
This model is a four-wheel-driven, twin-turbocharged, 320 hp V6 engine car that reaches 100 mph just in 13 seconds. Truly impressive! From the 1990s, when Mitsubishi provided the first GTO series, to then on, this car remains one of the demanding sportscars among JDM cars, costs from US$25 000 to US$45 000.
Subaru Legacy B4 RSK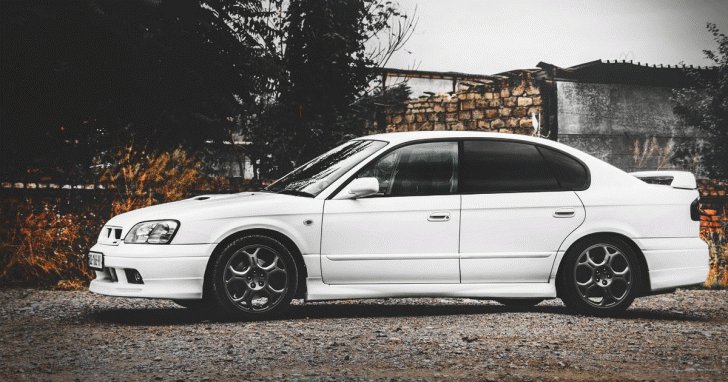 Image source: carthrottle.com
No wonder that this model has a 2.0 twin-turbo engine that accelerates 0-62 mph in less than 6 seconds. As for fuel, Subaru Legacy uses 10-11 liters per 62 miles, and used Legacy B4 RSK could cost US$5 000. That is very cheap!
Subaru Impreza WRX STI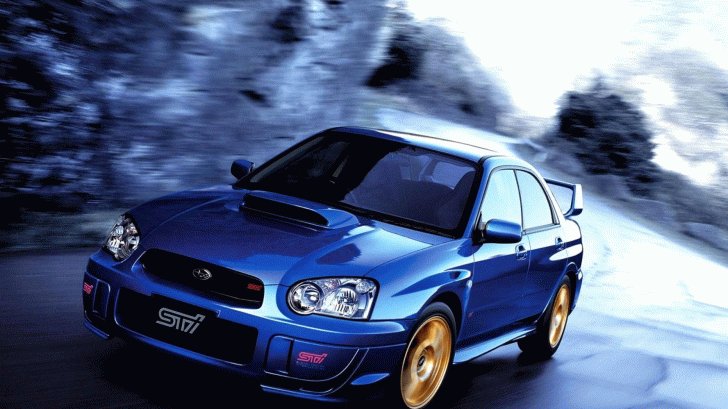 Image source: Pinterest
Manufactured in 1992, Subaru offered the first Impreza edition, and based on this style, Subaru later built WRX (World Rally eXperimental) model. The 2.5 turbocharged engine gives the car great might and proudly places it into the list of 30 iconic JDM cars.
Toyota Sera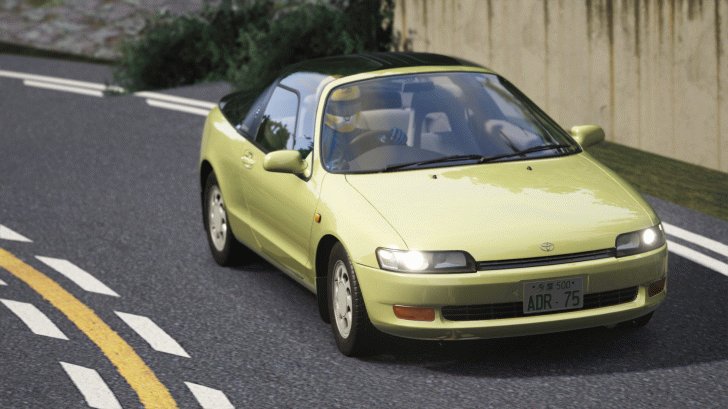 Image source: racedepartment.com
Toyota Sera was produced back from 1990 to 1996 and price starts from US$10 000. It has four seats and a four-cylinder engine, and the doors open vertically. Due to the glass cabin, passengers feel like they have more space inside.
Mazda MX-6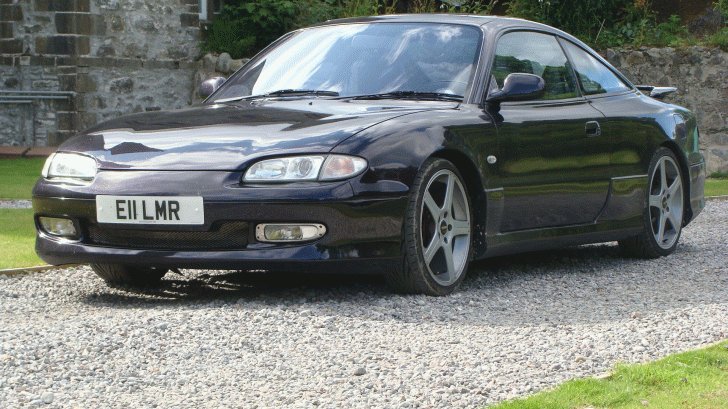 Image source: Pinterest
Front-engine and front-wheel-drive Mazda MX-6 occurred in 1987. Years later, when the second generation followed, it had a 118 hp 2.0 engine, thus became a competitor to Honda Prelude and Toyota Celica. Its price remains quite a law from US$2 500 to US$5 500, the cheapest but iconic JDM car on our list.
Suzuki Cappuccino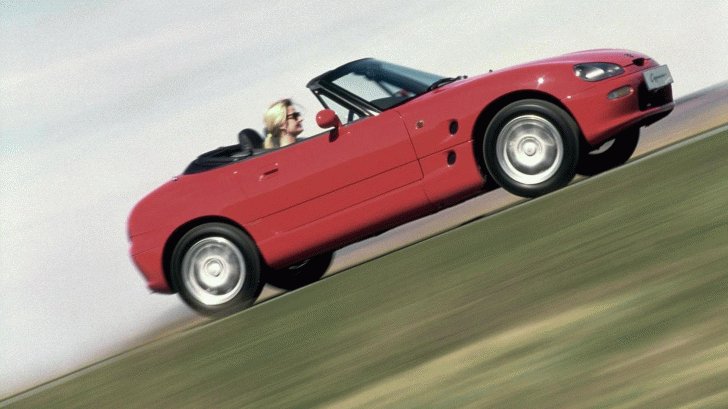 Image source: motor1.com
In this image, you are looking at a sportscar with a detachable roof. Why so small? Because of Kei car regulations, in other words, Japan's small-size cars category restrictions. The price is as low as a size, starting from US$3 500.
Toyota Starlet Glanza V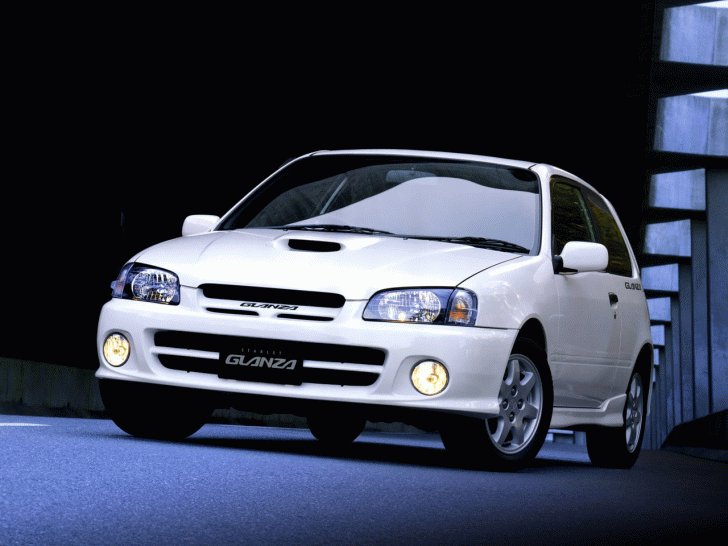 Image source: Pinterest
Powered by turbocharged and having 1.3 engine Toyota Starlet Glanza V costs about US$7 000 to US$10 000, depending on edition date. Despite the small capacity engine, this JDM car can speed up 0-62 mph just in 8 seconds.
Lexus LF-A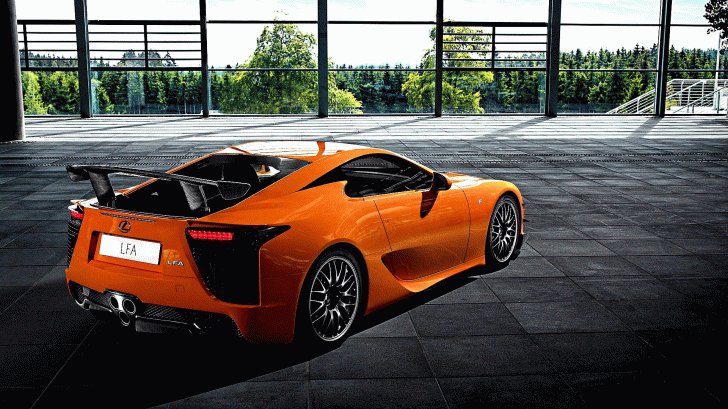 Image source: Pinterest
This car can be called not just an iconic JDM car but also a worldwide icon. Why? Just imagine the power released from the 552 hp V10 4.8 engine. Being one of the expensive and comfortable cars that Japan ever produced, it costs over US$350 000.
Mazda 323 GTR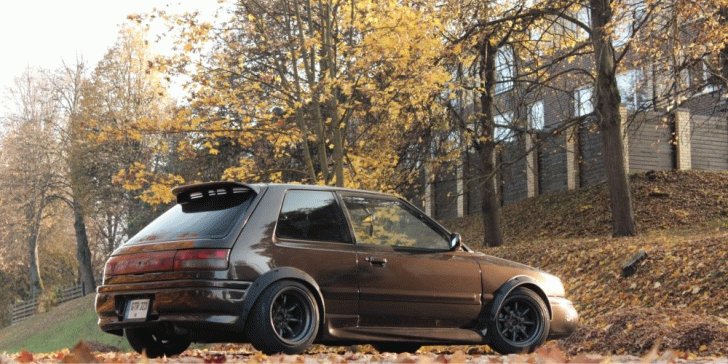 Image source: Pinterest
For US$7 000 you can get Mazda 323 GTR with a turbocharged engine, having four-cylinder and 185 hp. These cars are smaller and faster, easy to maneuver, and for this reason, you will see them in rally racing.
Toyota Chaser JZX100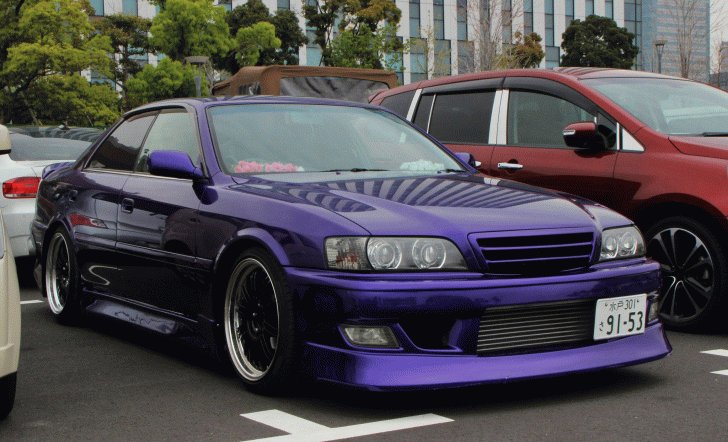 Image source: Pinterest
The last one in our list of iconic JDM cars is Toyota Chaser JZX100 with a 2.5 engine, having 276 hp. This four-door sedan was introduced first in 1976 and then modified several times. Its price grows up to US$20 000.